Back in late 2018 we were given a sneak preview of NI's soon-to-be-released new products at their London office, which focused heavily on the new A-series of Komplete Kontrol keyboards. One thing that was announced but wasn't available to demo - it was simply too early in its development cycle - was Massive X. Undertaking a complete redesign and rebuild of your flagship soft synth - and the sound of countless hits - is no small task. But now it is much closer to completion, and NI has announced a series of blogs exploring the design of the new model.
Here's a flavour of the blog - follow the link at the bottom of this article to read the whole thing.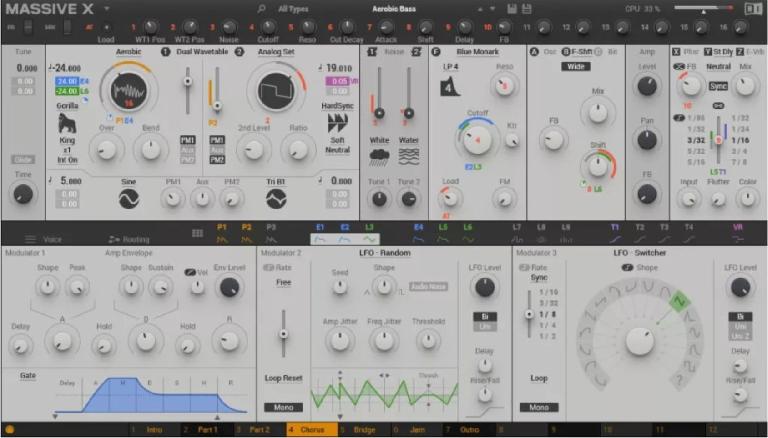 "Over the coming months we'll be speaking directly to the people involved in its design and creation, looking in detail at individual sections (oscillators, filters, and more), and covering topics like preset design. In this first instalment, we're starting with an overview.
The first section houses two wavetable oscillators and will feature around 125 wavetables at launch, all created by the original designer himself to showcase exactly what these new oscillators are capable of.

But that's nowhere near the whole story. The wavetable oscillators have 10 different modes (some with up to three sub-modes), each with their own distinct character, even when playing the same wavetables. Then these main oscillators can all be further modulated by two phase modulation oscillators (with a number of wavetables designed specifically to be phase modulated).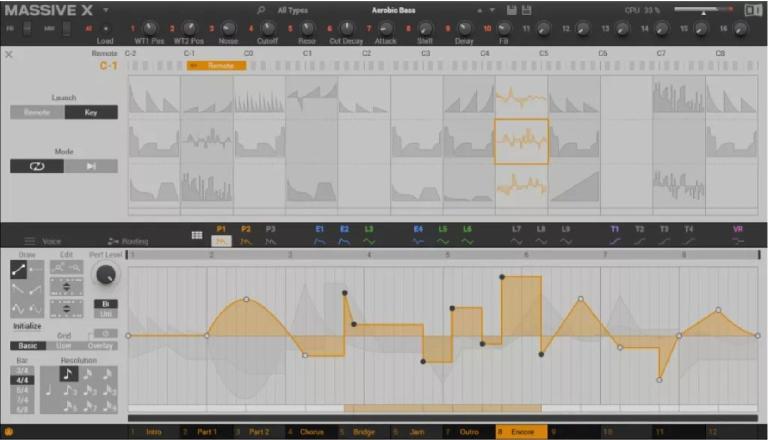 As in the original MASSIVE, envelopes and LFOs are found in the same section, but in MASSIVE X you can have up to nine (the first is always an envelope but the following eight can be any combination you like). This is an area where we've added some totally new features, like The Switcher LFO, which allows you to assign up to three modulation sources to the LFO to control morphing between shapes. It's even possible to route the modulators into the audio bus allowing, for example, the Random LFO to serve as an additional noise source."
Stay tuned for further updates about Massive X as we get them!