Maschine & Traktor Now Ableton Link Friendly
Native Instruments are showing off again! ;) This time we're thrilled to see that MASCHINE and TRAKTOR can perform in sync together wirelessly thanks to NI making both compatible with Ableton Link.
MASCHINE and TRAKTOR make for perfect partners in a short demo video featuring MASCHINE JAM and TRAKTOR KONTROL S4, using Ableton Link. The updates open up a new world of live performance opportunities for those seeking it.
Berlin, 13 December 2016 – Native Instruments MASCHINE now comes with Ableton Link integration, allowing for simple, reliable syncing with any other supported audio software. A short performance demo, shot at the famous Riverside Studios Berlin, shows off the integration of the Link music app syncing technology in the latest TRAKTOR PRO 2 and MASCHINE 2 updates.
The MASCHINE x TRAKTOR performance video:
Native Instruments President, Mate Galic says: "TRAKTOR has always provided features that went beyond traditional DJing and offered unique ways to play with music. Link integration in TRAKTOR and MASCHINE opens new doors for creative expression, extending DJ performance set-ups with production tools for even more personalized and engaging performances. It will also allow for seamless collaboration between multiple users and champion hybrid set ups between DJing and electronic music live performances. The true potential of this feature lies in the hands of our users, who constantly impress us by expressing themselves through our products in inventive and creative ways."
Syncing with Ableton Link can be done by clicking a button in each application, whether locally on one machine or over wired and wireless networks. Jamming together with multiple DJ setups is now a reality, and producers looking to expand their performance tools need look no further than the TRAKTOR and MASCHINE family of products.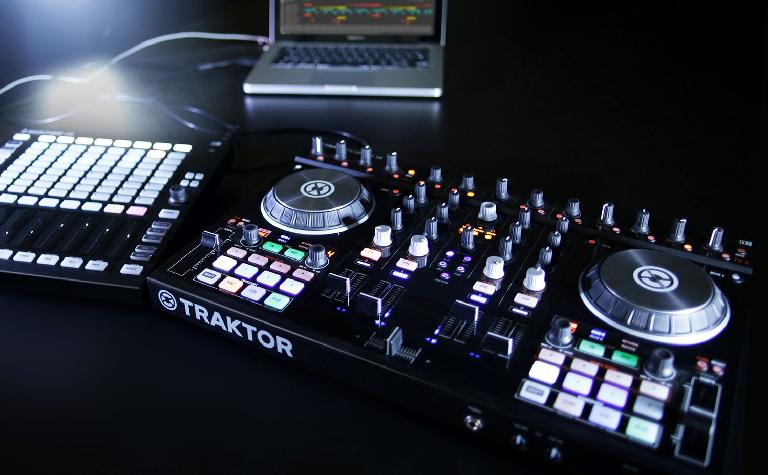 All apps with Link integration will sync perfectly with TRAKTOR & MASCHINE, whether on iOS, or desktop. Change the tempo within any application and the rest will stay in time. Both producers and DJs can explore the growing library of Link-enabled apps and with industry-standard music production and DJ software like Serato DJ, Max MSP adding Link support, MASCHINE and TRAKTOR PRO not only offer everything performers need, but will open up opportunities for artists to have a powerful and flexible audio software solution.
The MASCHINE JAM performance controller is now the perfect companion to TRAKTOR for DJ performance, and provides a powerful tool for creating beats and rhythms live. In the studio, Jam also brings a new level of integration with DAWs such as Bitwig Studio, Ableton Live, and FL Studio, to make the workflow even smoother. The controller editor comes with specifically designed templates so the user can interact with the DAW software direct from the Jam interface and easily switch between controlling the MASCHINE software and controlling the DAW.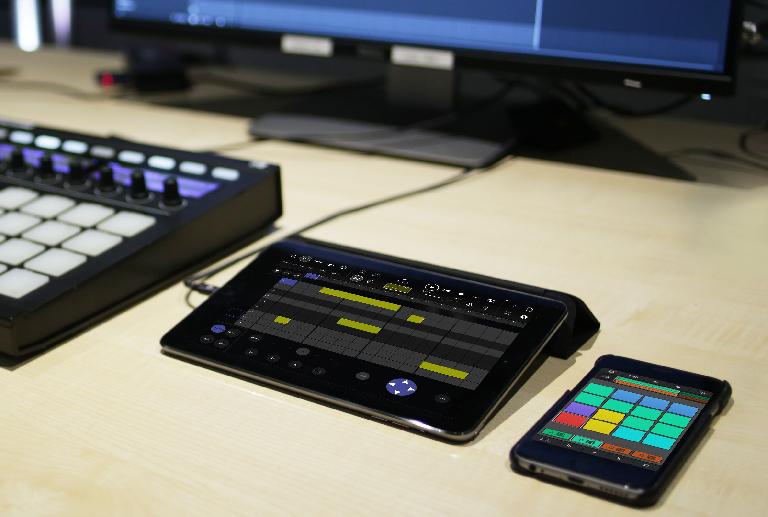 Pricing and Availability
MASCHINE 2.5.5 is out now on Native Access, and TRAKTOR PRO 2.11 is out now on the Service Center as free updates to existing users.
A video on controlling Bitwig Studio with MASCHINE JAM:
A video on controlling Ableton Live with MASCHINE JAM:
A video on controlling FL Studio with MASCHINE JAM:
A video on controlling Logic Pro X with MASCHINE JAM: