Since version 2 was released Native Instruments' Maschine can be used more easily to create melodic sounds and patterns. In this video Liam O'Mullane (The Sound Tutor) demonstrates how to start creating a bass sound and pattern using the kick as the basis. The emphasis here is on making the kick and bass tight as you like.
Later on in the video you'll learn how to use a slip editing trick to shift the bass pattern and create unique rhythms.
This is just 1 video out of 23 from the complete course where you'll explore more beat and bass concepts as well as pad layering and chords usage, creating ambience and room tone, discordant samples, 8-bit SFX design, re-sampling techniques, time stretching in real-time, stutter edits and emulating DJ scratch sounds.
Enjoy the full course at AskVideo.com here:
https://www.askvideo.com/course/maschine-production-tips-and-tricks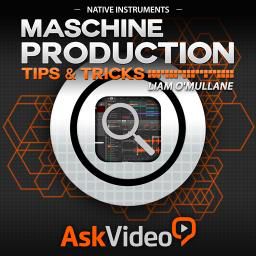 Learn Maschine 2.0 Tips & Tricks: https://www.askvideo.com/course/maschine-production-tips-and-tricks