Transforming a loop into something completely new is always a lot of fun. Whether you do this through editing, programming or processing, the end result is nearly always worth the effort.
Ableton Live is especially talented at mangling your loops and has every tool you could think of to get the job done. In this short tutorial I'll show you how to use some creative effect processing to get things going and produce a twisted take on your existing loops.
Step 1 - Setting Up Our Loop
Loading loops in Ableton Live is extremely straightforward but for those of you new to the program I'll give a very quick run-down of how to go about it.
Use the browser on the left and navigate to an area of your drive containing some audio. In this case I have some sample collections that I'll use. Choose a loop using the auto play feature. Ensure that your Cue channel is routed correctly here so you can hear the selected sounds.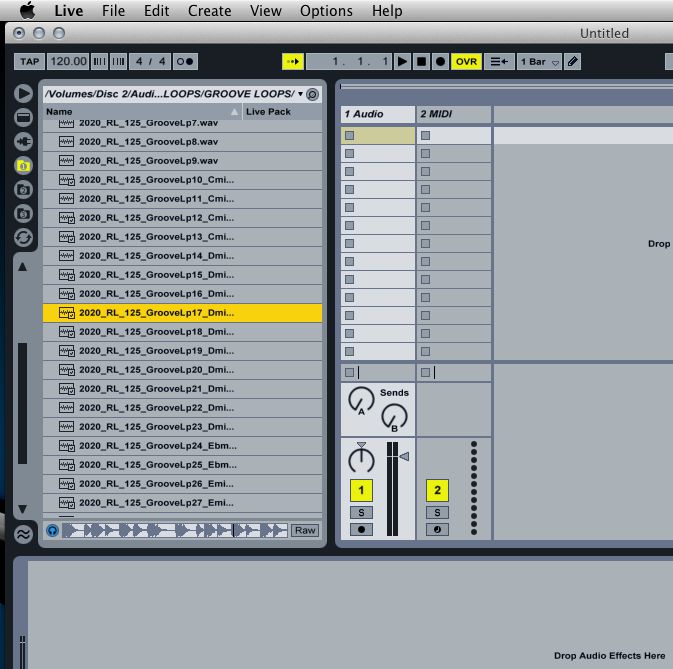 Live's browser.
Drag and drop your chosen loop into either a pre-made audio track or the empty space in the Clip View window. Your loop will be analyzed and ready to play immediately. Now let's take a look at mangling it!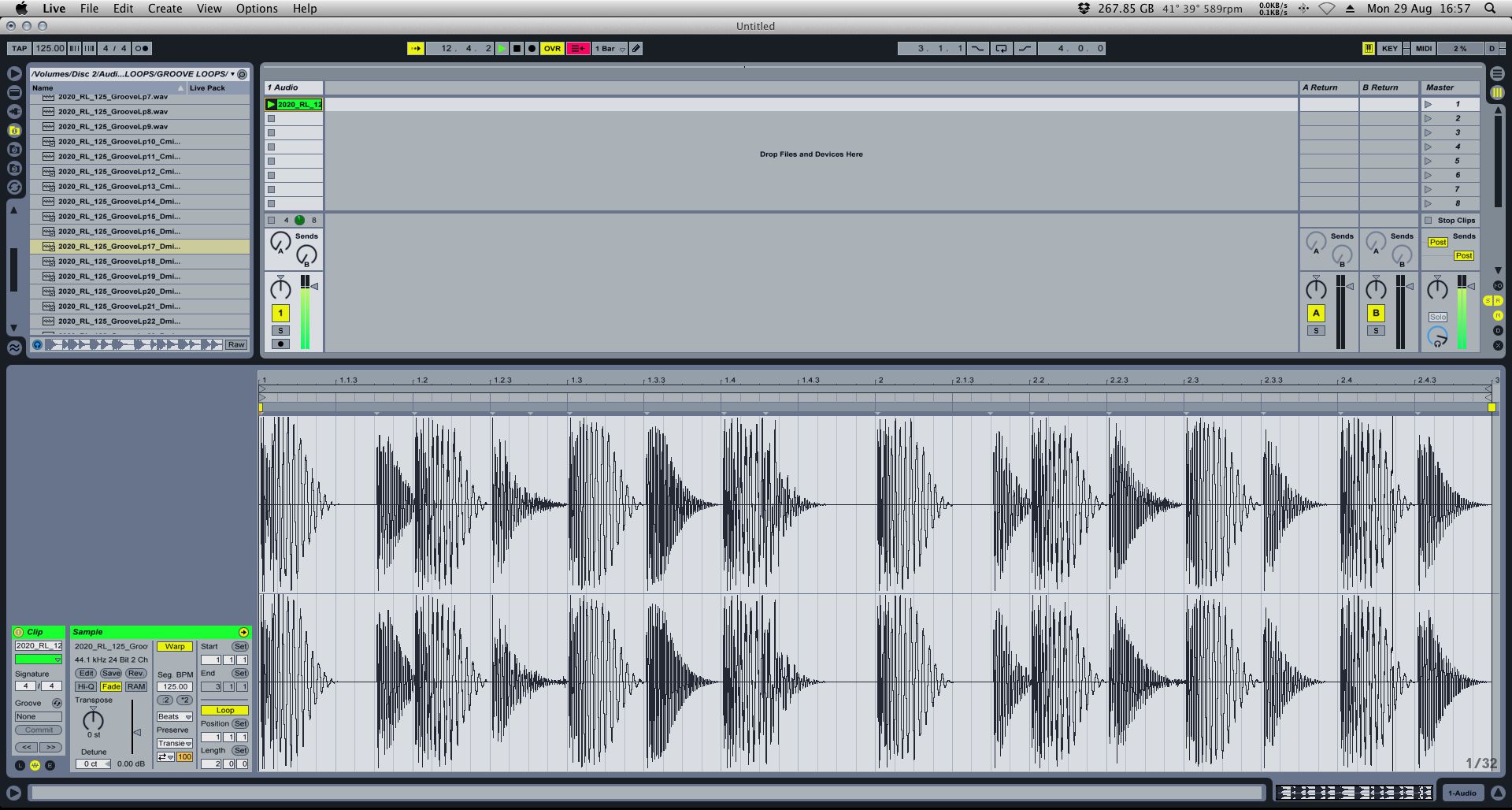 The groove is loaded.
The dry loop we'll be processing:
Step 2 - Inserting Some Choice Processors
With our loop loaded and playing back we can start to process it. Ableton has a great list of effects that are available whether you purchased the standard version or the larger 'Suite'. Let's take a look at a list of some of my favorites and how to get them loaded up.
Start by navigating to the audio effects section in the browser. Here you will see the whole list of native out-of-the-box plug-ins that are supplied with Ableton Live. There is a decent list and these are the effects we'll be using here.
I started by inserting an EQ Three plug-in to simply cut the low frequencies from the loop. This was immediately followed by the AutoFilter. The filter was set to deliver some envelope-based resonant filtering. This made the loop pretty dynamic and the sound was already drastically altered.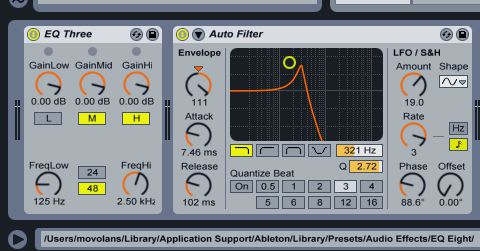 The EQ and Autofilter plug-ins.
Next came an Overdrive, Phaser and Grain Delay. When combined, these three effects give the loop a spacey, edgy feel. By the time all these effects are added we are dealing with a whole new sound.

Overdrive, Phaser and Grain Delay.
Step 3 - Tidying and Finishing Up
To finish up I combined our new twisted effects chain into an effects rack. This not only gives us control over the routing and levels of the effects but generally makes the whole thing easier to deal with.
I also topped off the whole thing with a limiter. As some of these effects are pretty intense I wanted to ensure that we wouldn't get any overs, distortion or clipping. The limiter also imparts a little more perceived volume.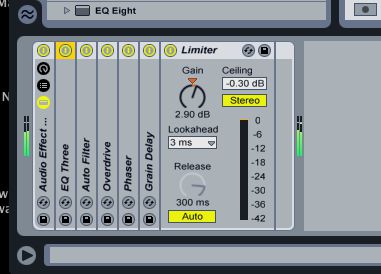 The effects are added to a rack.
The final processed result:
Get deeper into Ableton Live here.