Making Your Own Synth Just Got Super Easy With Breadboard TS
For under $200, including shipping, you can get hands on with a synth builder's dream, Breadboard TS. It includes a 2 octave touch keyboard, MIDI, CV/Gate, built-in oscilloscope, and much more.
Jan Ostman, the man behind tiny synths (really tiny) and other cool things has come out with something we think should completely expand the DIY synth community.
If you enjoy breadboarding your synthesizers, you'll love this. If you think that commerically available synths are lacking, then you'll love this. If you want to play with different synthesis ideas but have the freedom to change your mind, then you'll love this.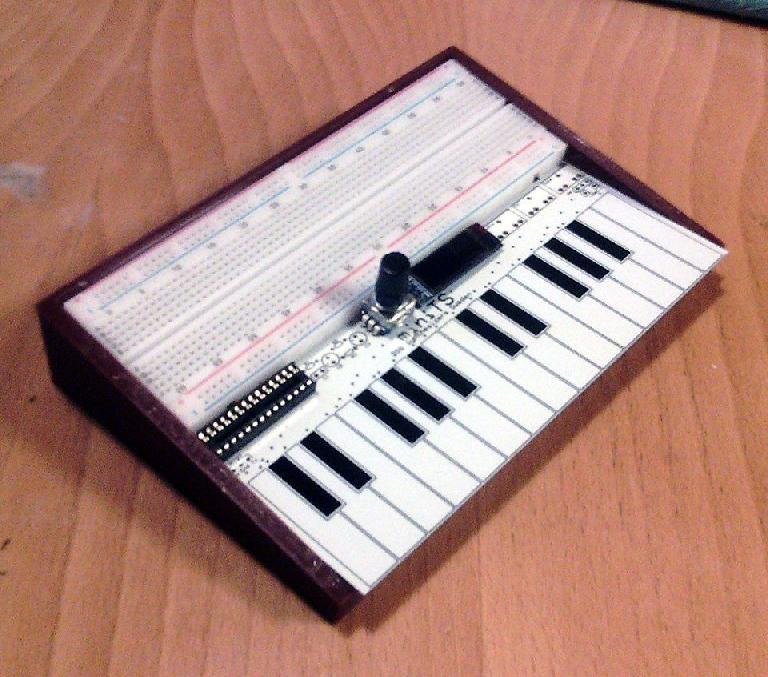 The Breadboard TS is a development platform used to breadboard new synth ideas.
Breadboard TS Features:
830 point breadboard with built in 5 volt rails
2 Octave touch keyboard
MIDI, CV/Gate and SQR-oscillator outputs
MIDI to CV/Gate input
3.5mm Audio jack output
Built-in Oscilloscope
Powered by one C-size 1.5v battery
Measures 180x120x40mm
Comes with 65 jumper cables
Includes JVS-01 chip (DCO, DCF, DCA, Chorus)
Includes KL5 chip (LFO)
Includes ENV6 chip (6×AR envelope)
Includes Patch book based on Fritzing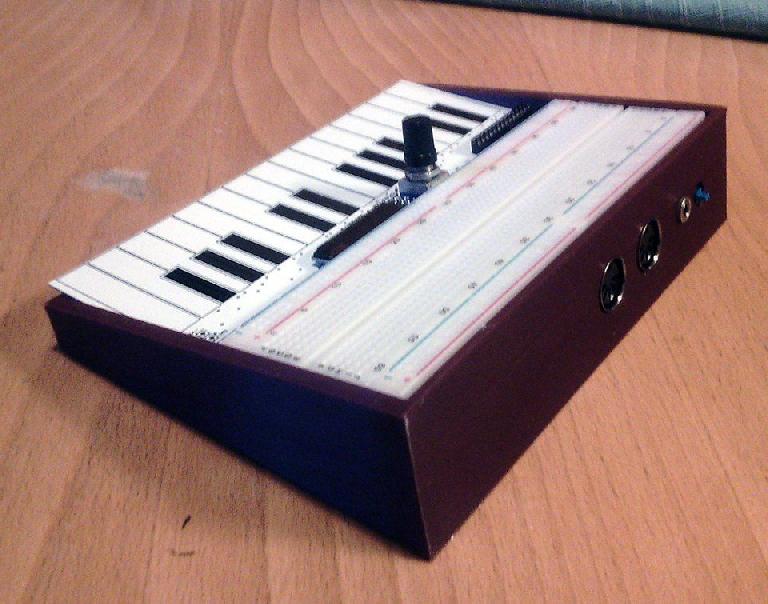 A gift card is included that enables you to buy any chip at http://www.dspsynth.eu at a 75% reduced price. The gift card is valid for one purchase but for multiple chips.