In my many years of making music in the studio, some of the most rewarding and inspiring music making experiences have been collaborations. Although I've enjoyed countless, productive hours in the studio alone, nothing has compared to creating musical synergy with another musician or producer. The outcome is often times more surprising and unique than anything the two or more people could produce alone. These days, I almost prefer jumping into the musical unknown with someone else whom I feel a deep creative and musical connection with. So much growth can occur between two collaborators who want to test, evolve, develop, and take risks on new musical ideas.
There are many different types of collaborations as there are a myriad of musical genres. In this overview, I'm attempting to inspire producers and musicians who may be needing an extra push in an area of production, or need fresh inspiration or just want start to create with others rather than alone to find their musical partner or tribe. The right connection can create exponential musical growth and ideas. This is also a discussion about some things to consider when working together, especially when moving forward towards a professional release. There is a lot of focus these days on having the right gear, sounds, software and how to use these things, and not much about every day creative process. Even though this can be a broad or vague topic, I've come across many students over the years that crave connection and even collaboration when it comes to making their productions more solid. So much so, I felt it was time to open a discussion about it.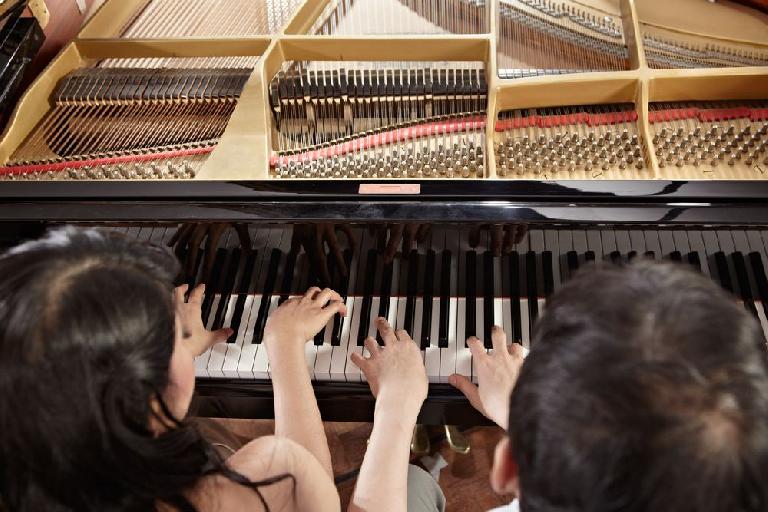 Finding and Developing Connections
The best place to find and develop connections is in your city or community. Don't get me wrong, online collaborating is also great as well as connecting with people over social media with similar musical styles and interests. I believe it is more effective, though, to connect with producers and musicians within driving distance. There's really nothing that can substitute for real, live person-to-person connections. After all, if you are collaborating with someone elsewhere in the world, you are still working alone in the studio, albeit physically, but I think that makes a huge difference in outcome. In the bigger music cities like Los Angeles, New York, San Francisco or Nashville, you will find many opportunities to meet and great with other professionals and amateurs alike. And even in smaller cities and towns you'll be surprised how many musicians are around wanting more opportunities and places to connect and jam. Those are the places to show up, share your story and make connections.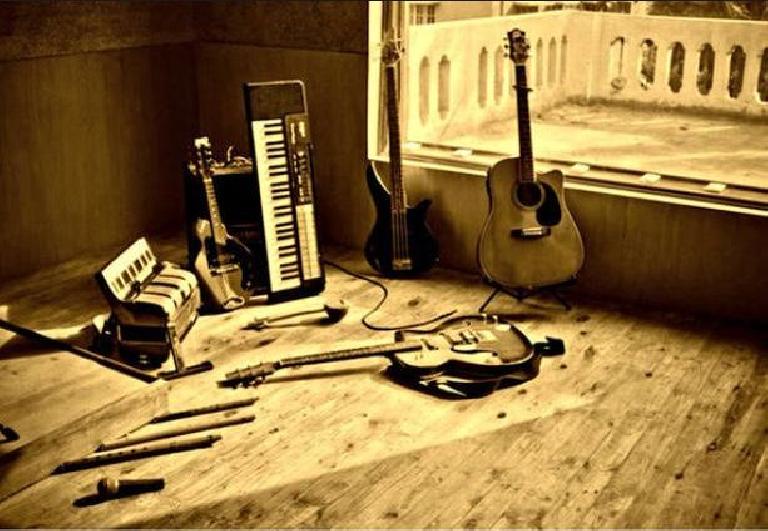 Trust and Vulnerability
A huge component to collaborating is developing trust and a sense of openness to all the potential musical possibilities. It can be a leap of faith to share your music with someone else, especially if you are new at producing. No one wants his or her creativity to be rejected. So, the exercise of 'bouncing ideas' off another person is a wonderful way to help build confidence as well as start to discern which ideas may be working in a track and other ideas that can be thrown away. When I taught a beginning Production course, the best part was the sharing and critiquing of the students' songs. And, not just pointing out what may be not be working, but offering constructive advice on how to make it better musically and conceptually. Out of this group deconstruction process came individual and collective growth and naturally occurring collaboration within the group as well.
Defining Roles
Some collaborations start with a producer looking for a vocalist, or two DJs coming together to produce original dance tracks. Some roles are clearly defined while others are more open-ended. In any collaboration, there is a chance to try a new instrument or try a different production technique or sound. So, you may find that you get better at what your strengths are in the studio and adopt new ways of doing things. Every musician, composer or producer that comes into your life offers an opportunity to expand into a new musical reality. Some people may want to define these roles from the start, while other times, musical roles will naturally flow from each other's strengths.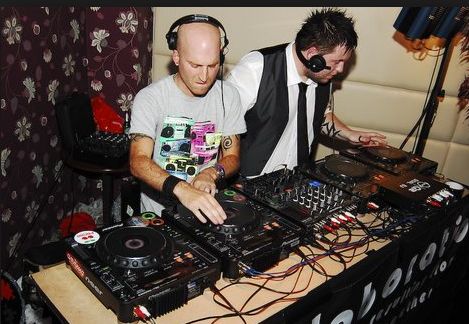 Jam Songs into Form
One of the best ways to get ideas flowing quickly is to straight up Jam. Record your brainstorming sessions, when ideas are not forced and you'll have some gems right from the start. Jamming is all about feeling the room, the musicians you are jamming with and the space and time of that moment. If you are working in a production environment, work with loops to start, just to get a vibe going and play parts over that. Work on drum programming and detailed tweaking later when you have a track you feel confident taking to the finish line.
Developing a Workflow
A workflow process should develop naturally in collaboration where the best intentions of all parties are being heard and met. Maybe the intention is to jam and enjoy playing together only, with no end goal in mind. Other times, collaborations can happen with clear intention to complete a project. Communication is key! So many decisions have to be made to bring a piece of music to the finish line. Have goals about recording parts, mixing, and mastering and decide when to outsource these tasks to reach the best result.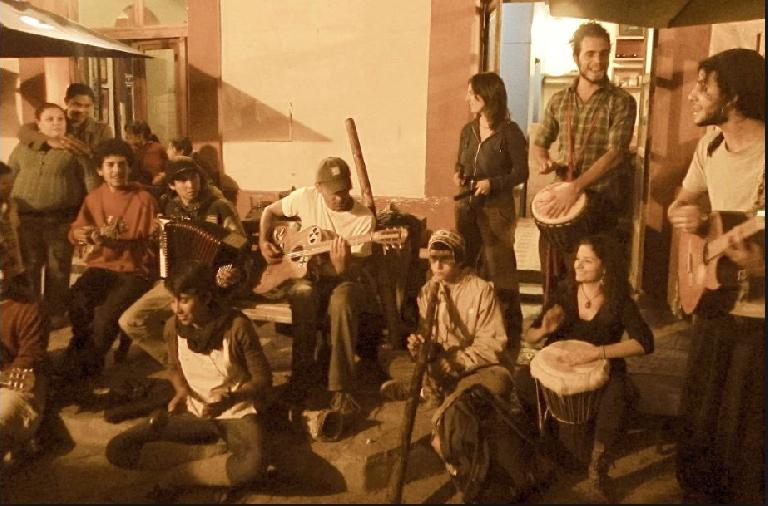 Setting Goals for Your Project
If your collaboration is heading towards a professional release, single, EP or even a full-length album, it becomes important to set mutual goals for how to get the song out to the world. Depending on your collective budget it could be as simple as releasing a digital download through a myriad of channels or mounting a fundraising campaign like Kickstarter or Indiegogo to release physical albums, merchandise, tour and create even bigger and more creative dreams around the music.
Setting small, concentrate and achievable goals around collaborations is so important. We can all get caught up in the final vision, get overwhelmed and abandon projects before they really get off the ground, but working with someone else helps to keep a music project moving. Two or more people can split responsibilities, production or business related tasks, and provide mutual support to take the project to the finish line. Stoking the fire of creativity and inspiration is so important. There are days when we just can't see the forest through the trees. But by working together every moment can be the catalyst for something great to happen. Go and find your tribe and keep the craft of new music creation alive!