Wenn Sie einen sind Reason Benutzer und die Liebe zu Ihrem eigenen Beats Programm dann müssen Sie sich mit den verschiedenen Sound-Kreation Methoden der Anwendung verwendet, um es Drum-Sounds zu produzieren vertraut zu machen. Es gibt zwei Hauptwege, dass Sie Ihren eigenen hits nehmen kann.
Let's take a closer look at both of these...

Beispiel vs Synth ... Was ist der Unterschied?
Es gibt zwei Möglichkeiten, wie Sie über das Erstellen von Drum-Sounds in Reason gehen kann. Sie können Audio-Sample-basierte Drum-Hits (oder Audio-Loops) oder synthetisiert modelliert Klänge. Bis in die jüngste Version von Reason 5 und die Einführung von Kong , abgetastet hits Ihre einzige Möglichkeit waren, jetzt haben wir ein wenig mehr Freiheit.
Stichprobe klingt als man es erwarten würde ... Audio-Samples. Sie sind kleine Clips von digitalen Audio auf Ihrem Laufwerk irgendwo gespeichert und bis in ein Gerät für die Wiedergabe geladen. Die Geräte, die verwendet werden, kann unterschiedlich sein (wie wir später sehen werden), aber die wichtige Sache zu begreifen ist, dass diese Drum-Sounds im Wesentlichen digitale Audio-Aufnahmen sind.
Die Proben sind toll, aber sie kann ein wenig statisch in der Natur, können sie mit Synth-Motoren und-verarbeitung bearbeitet werden, aber die Quelle bleibt immer gleich.
Im Gegensatz zu Proben haben wir die Synthese Drum-Sound. Dies ist eine Trommel schlagen vollständig durch eine Synthese-Engine erzeugt.
Die Schönheit der Verwendung von Synthese zu Drum-Hits zu schaffen ist, dass der Klang völlig dynamisch ist und sich an seinen Ursprung an einer beliebigen Stelle geändert werden. Das heißt, Sie können gehen Sie zurück und optimieren die Eigenschaften Ihres Ton während der Wiedergabe.
Kong Synth Drum Module
Derzeit der beste Weg, synthetisiert Drum-Hits in Reason zu erstellen, ist die Synth-Drum-Modulen in Kong verwenden. Es gibt tatsächlich vier verschiedene Synth-basierten Generatoren in Kong für Bass Drum, Snare, hohe Hüte und Tom Toms.
Der Sound aus diesen Modulen ist wirklich ausgezeichnet und so ziemlich alle klassischen Hardware-Drum-Maschine kann hier emuliert werden. Sie werden feststellen, dass das Spiel mit den Parametern auf dieser Module ist äußerst unterhaltsamer als alles, was Sie jemals mit Sample-basierte Trommeln gemacht habe.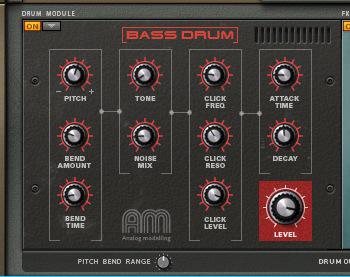 Sie können sich auch Synthesizer-basierte Drum-Sounds mit Vernunft gewidmet Synthesizer Instrumente, und obwohl die Ergebnisse hervorragend sein, ist der Prozess nicht so schnell und Anfänger finden diese Route ein wenig mehr entmutigend. Also, wenn im Zweifel für Kong zu gehen.
Audio - Ein Percussion-Loop, die ganz mit Kongs Synth-Module:
[Audio-id = "1143"]
Sampled Drum-Sounds in Reason
Die eher traditionellen Weg ist für den Einsatz von gesampelten Drum Sounds zu entscheiden. Die gute Nachricht ist, dass es eine riesige Menge von gesampelten Drum Sounds gibt, nicht nur als ein Teil der Produkte von Drittanbietern und Bibliotheken, sondern auch in den Reason Factory Sound Bank enthalten.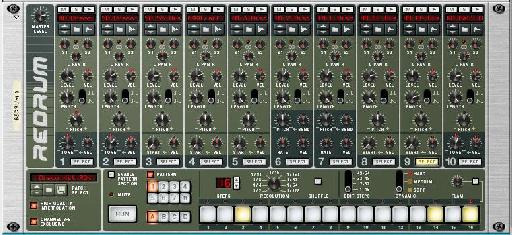 Ein weiterer Pluspunkt ist hier, dass es viele Geräte in Reason können Sie verwenden, um zu laden, wiedergeben und bearbeiten diese Klänge mit. Einige der Highlights sind die ReDrum Drum-Computer und dem NN-XT Sampler. Beide Geräte haben eine ausgezeichnete Arbeit des Spielens und Arrangieren Sie Ihre Proben in Kits.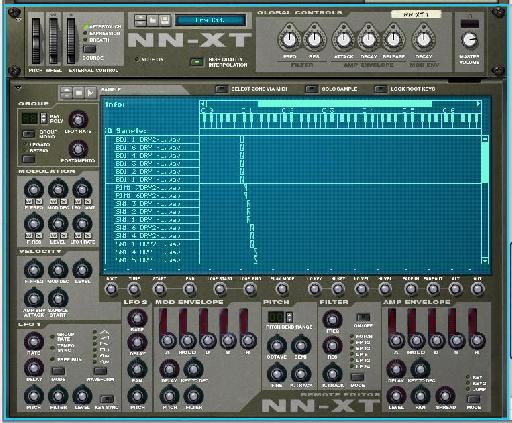 Audio - Ein einfaches Muster mit gesampelte Drums aus ReDrum:
[Audio-id = "1146"]
Welchen Weg Sie wählen (und es ist in der Regel eine gute Idee, beide nutzen) können Sie sicher sein, dass die Vernunft das ideale Programm für Trommel-Programmierer ist. Egal, ob Sie Anfänger oder erfahrener Profi wie zu Hause fühlen sollten.
Ready to push Ihr Beat machen, um seine Grenzen? Check out Kong !