If you are a Reason user and love to program your own beats then you will need to familiarize yourself with the different sound creation methods the application uses to produce it's drum sounds. There are two main routes you can take for making your own custom hits.
Let's take a closer look at both of these...

Sample vs synth... What's the Difference?
There are two main ways you can go about creating drum sounds in Reason. You can use audio sample based drum hits (or audio loops) or synthesized modeled sounds. Up until the recent release of Reason 5 and the introduction of Kong, sampled hits were your only option, now we have a little more freedom.
Sample based sounds are as you would expect ... audio samples. They are small clips of digital audio stored on your drive somewhere and loaded up into a device for playback. The devices that can be used vary (as we will see later) but the important thing to grasp is that these drum sounds are essentially digital audio recordings.
Samples are great but they can be a little static in nature, they can be edited by using synth engines and processing but the source always remains the same.
In contrast to samples we have the synthesized drum sound. This is a drum hit produced entirely by a synthesis engine.
The beauty of using synthesis to create drum hits is that the sound is totally dynamic and can be changed at it's source at any point. This means you can go back and tweak the characteristics of your sound during playback.
Kong's synth drum modules
Currently the best way to create synthesized drum hits in Reason is to use the synth based drum modules in Kong. There are actually four different synth based generators in Kong covering bass drum, snare, high hats and tom toms.
The sound from these modules is truly excellent and pretty much any classic hardware drum machine can be emulated here. You'll find that playing with the parameters on these modules is hugely more entertaining than anything you've ever done with sample based drums.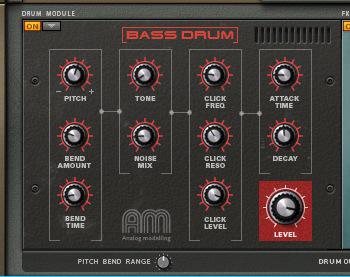 You can also generate synth based drum sounds using Reason's dedicated synthesizer instruments and although the results can be excellent, the process isn't as quick and the beginner may find this route a little more daunting. So, if in doubt go for Kong.
Audio - A percussion loop made entirely with Kongs synth modules:
Sampled drum sounds in Reason
The more traditional route is to opt for the use of sampled drum sounds. The good news is that there are a huge amount of sampled drum sounds out there, not just as a part of third party products and libraries, but also included in the Reason factory sound bank.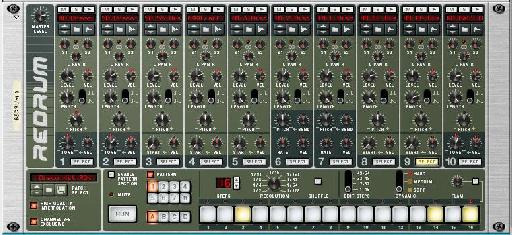 Another plus point here is that there are plenty of devices in Reason you can use to load, playback and edit these sounds with. Some of the highlights are the ReDrum drum computer and the NN-XT sampler. Both these devices do an excellent job of playing and arranging your samples into kits.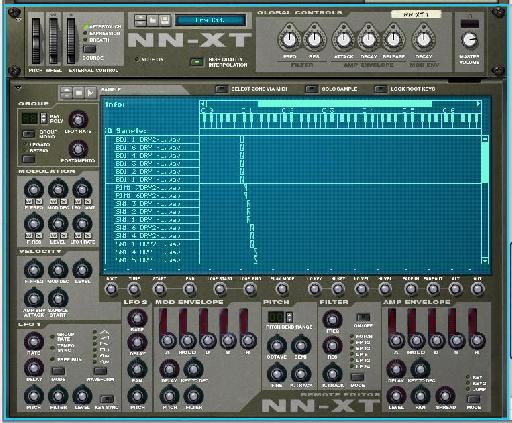 Audio - A simple pattern using sampled drums from ReDrum:
Whichever route your choose (and it's usually a good idea to utilize both) you can be confident that Reason is the ideal program for drum programmers. So whether you are a beginner or seasoned pro you should feel at home.
Ready to push your beat making to it's limits? Check out Kong!