Expandindo esta série de dicas rápidas que se concentrar em fazer batidas em razão deste tutorial dá uma olhada em como fazer uma batida pelo desencadeamento sons com CV excelente Reason / sistema Gate.
I'll be using the deadly combo of Redrum and Kong to create a house beat using this method and you'll see how we are able to use Redrum's step sequencer in conjunction with Kong's sound sculpting abilities.

Passo 1 - Carregando Kong com sons
A primeira coisa que você precisa fazer aqui é carregar Kong com alguns sons, como estamos construindo uma batida house eu tenho optado por um kit eletrônico que tem muitas batidas eletrônicas e percussão estilo analógico.
Claro que a beleza de Kong é que é almofadas. Você pode ouvir os sons de uma forma muito natural, jogando-os diretamente na tela, ou em um controlador MIDI. A única coisa real falta aqui é um seqüenciador passo a passo e é aí que o nosso sistema de CV vem em!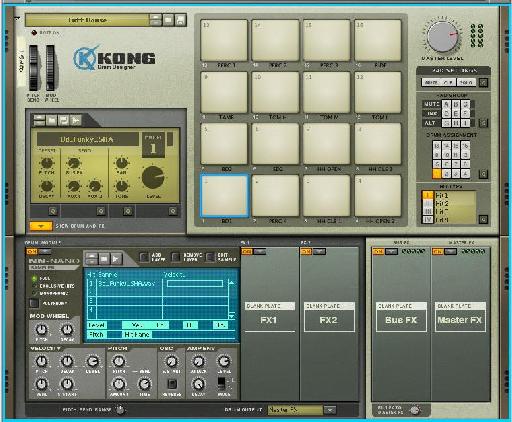 Passo 2 - Configurando o sistema CV provocando
Eu pretendo usar o seqüenciador passo de Redrum para tornar o nosso ritmo ", mas como?" Eu ouço você perguntar! Bem, eu vou usar o sistema da razão CV / Gate virtual para ligar o Redrum até Kong. Redrum, então, agir como um sistema de acionamento e fogo os sons Kong. Inteligente, se eu não me dizê-lo.
Carregar um Redrum abaixo Kong no rack e nós é bom para ir. Para começar vamos precisar para fazer as nossas conexões, então virar o rack e foco no menor CV / Gate conexões na parte de trás de ambos os Redrum e Kong.
Você notará que cada canal da Redrum tem um 'Gate out' e 'Gate em' ponto, vamos precisar usar o 'Gate out' aqui. Conectar essa saída para o equivalente 'Gate em' Em cada pastilha em Kong. Obviamente Kong tem 16 blocos e Redrum só tem 10, mas eu acho que este é muitas vezes suficiente para cobrir a maioria dos beats Eu programei.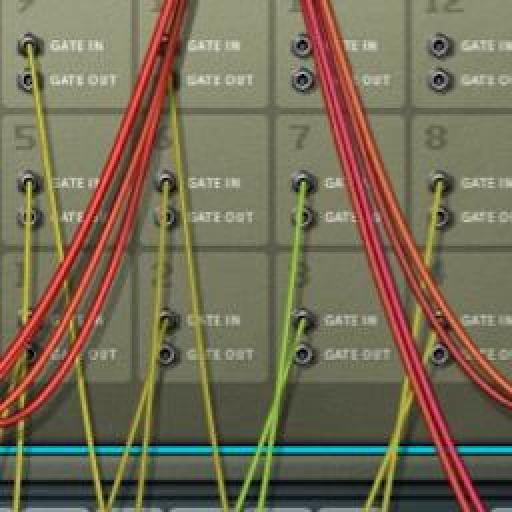 Então você deve agora ter todos os dez outs Portão Redrum ligado ao primeiro 10 entradas de CV Kong.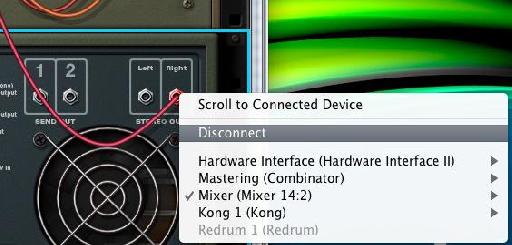 Passo 3 - Programar o seu padrão
Com as nossas ligações completas estamos prontos para começar a programar o nosso ritmo. Agora você deve ser capaz de acertar jogar em qualquer um dos botões no Redrum e desencadear um som no Kong. Isto significa que sequencer Redrum de passo também irá acionar nossos sons.
Ao fogo até o seqüenciador passo apenas garantir que a luz a "função padrão de permitir" está ligado. Você não pode programar o seu padrão na forma habitual. Selecione um som e digite as medidas que pretende utilizar.
Neste caso, eu ter ido para um padrão simples 04/04 chute, com um laço nas batidas 2 e 4, off-beat chapéus e um pouco de percussão diversos para construir um groove.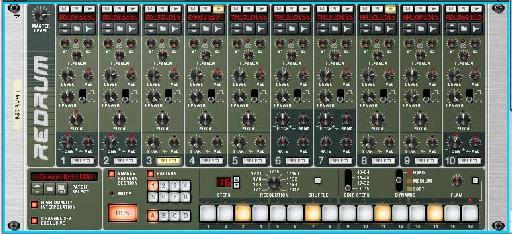 Ouça o padrão de bateria de forma isolada:
[Id = audio «2038 ']
Você deve achar que a programação suas batidas desta forma dá-lhe um ângulo diferente de usar o seqüenciador principal e fãs incondicionais de seqüenciadores passo deve apreciar o acesso à biblioteca incrível Kong.
Ouça o padrão de bateria em contexto com alguma instrumentação simples:
[Audio id = "2039"]
Aprenda a fazer batidas em phatter Kong: