Ampliando questa serie di punte rapide che si concentrano sul rendere batte in ragione questo tutorial dà un'occhiata a come fare un beat innescando suoni con eccellente curriculum di Reason / sistema Gate.
I'll be using the deadly combo of Redrum and Kong to create a house beat using this method and you'll see how we are able to use Redrum's step sequencer in conjunction with Kong's sound sculpting abilities.

Fase 1 - Caricamento Kong con i suoni
La prima cosa che dovrete fare è caricare Kong con alcuni suoni, come stiamo costruendo un beat casa ho optato per un kit di elettronica che offre un sacco di successi elettronici e percussioni in stile analogico.
Naturalmente la bellezza di Kong è il suo pad. È possibile ascoltare i suoni in modo davvero naturale suonare direttamente sullo schermo o su un controller MIDI. L'unica cosa reale manca qui è un step sequencer ed è qui che il nostro sistema di CV è disponibile in!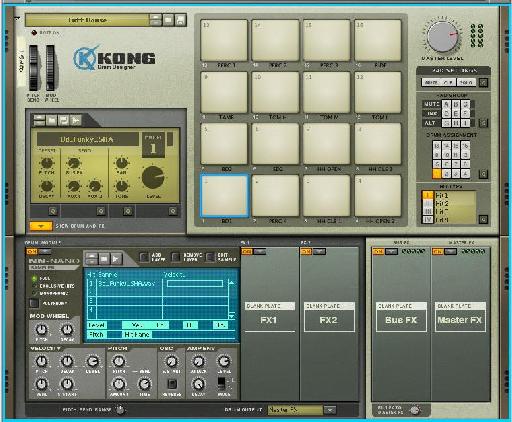 Fase 2 - Impostazione del sistema di attivazione CV
Ho intenzione di utilizzare il sequencer passo da Redrum a rendere la nostra battere ", ma come?" Vi chiederete! Beh, io ho intenzione di utilizzare Reason virtuale CV / Gate sistema per agganciare il Redrum fino a Kong. Redrum poi agire come un sistema di trigger e fuoco i suoni Kong. Intelligente, se non dico anch'io.
Caricate un Redrum sotto Kong nel rack e siamo a posto. Per iniziare abbiamo bisogno di rendere le nostre connessioni, in modo da capovolgere la cremagliera e mettere a fuoco più piccolo CV / Gate connessioni sul retro di entrambi i Redrum e Kong.
Noterete che ogni canale del Redrum ha un 'fuori Porta' e 'Porta a' punto, avremo bisogno di usare il 'fuori porta' qui. Collegare questa uscita per l'equivalente 'Porta a' Su ogni pastiglia di Kong. Ovviamente Kong ha 16 pastiglie e Redrum ha solo 10, ma trovo che questo è spesso sufficiente a coprire la maggior parte battute che ho programmato.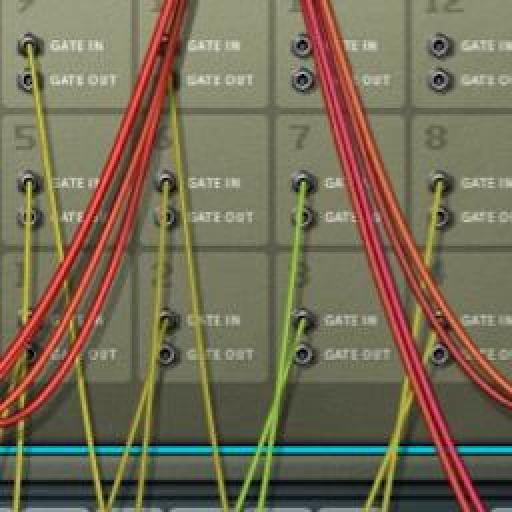 Così si dovrebbe ora avere tutte e dieci le uscite Porta Redrum collegato ai primi 10 ingressi CV di Kong.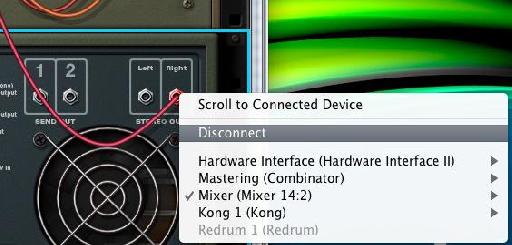 Fase 3 - Programmazione del modello
Con la nostra connessioni complete siamo pronti per iniziare a programmare il nostro battito. Si dovrebbe ora essere in grado di colpire giocare su uno dei pulsanti nella Redrum e innescare un suono Kong. Ciò significa che step sequencer Redrum sarà anche innescare i nostri suoni.
Per avviare il step sequencer solo assicurare che la luce la 'funzione di modello permettono' è acceso. Non è possibile programmare il vostro modello nel solito modo. Selezionare un suono ed inserire le misure che si desidera utilizzare.
In questo caso ho fatto per un semplice schema 4 / 4, con un laccio al beat 2 ° e 4 °, off-beat cappelli e alcune percussioni varie per costruire un groove.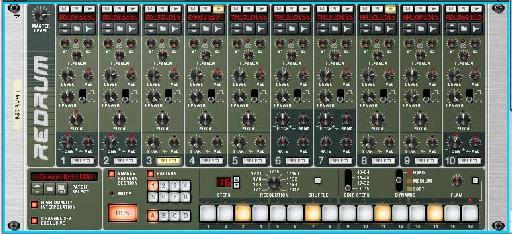 Ascolta il pattern di batteria in isolamento:
[Audio id = "2038"]
Si dovrebbe trovare che la programmazione battito in questo modo si dà un angolo diverso di utilizzare il sequencer principale e morire hard fan di step sequencer dovrebbe godere l'accesso alla libreria impressionante Kong.
Ascolta il pattern di batteria in un contesto con alcuni semplici strumenti:
[Audio id = "2039"]
Imparare a fare battute in phatter Kong: