Développant cette série de conseils rapides qui mettent l'accent sur ​​la prise de battements en raison de ce tutoriel jette un regard sur comment faire un beat en déclenchant des sons avec un excellent CV Reason / système de porte.
I'll be using the deadly combo of Redrum and Kong to create a house beat using this method and you'll see how we are able to use Redrum's step sequencer in conjunction with Kong's sound sculpting abilities.

Étape 1 - Charger Kong avec des sons
La première chose que vous aurez besoin de faire ici est de charger Kong avec certains sons, comme nous construisons un battement maison que j'ai opté pour un kit électronique qui propose une multitude de coups électroniques et percussions de style analogique.
Bien sûr, la beauté de Kong, c'est que c'est les coussinets. Vous pouvez écouter les sons d'une façon vraiment naturelle en les jouant directement sur l'écran, ou sur un contrôleur MIDI. La seule chose réelle manque ici est un séquenceur pas à pas et c'est là que notre système de CV entre en jeu!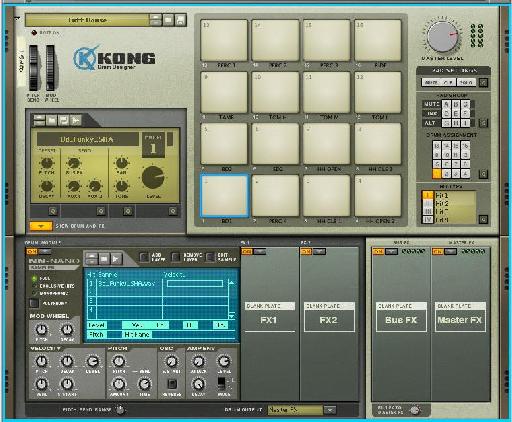 Étape 2 - Mise en place du système de déclenchement CV
Je prévois d'utiliser le séquenceur pas à pas à partir Redrum pour rendre nos battre ", mais comment?" Je vous entends demander! Eh bien, je vais utiliser virtuels de Reason CV / Gate système pour accrocher le Redrum jusqu'à Kong. Redrum agira alors comme un système de déclenchement et les sons dans le feu Kong. Clever, si je ne dis pas moi-même.
Chargez un Redrum ci-dessous Kong dans le rack et nous sommes prêt à continuer. Pour commencer, nous aurons besoin de faire nos connexions, donc retournez le rack et se concentrer sur moins le CV / Gate connexions sur le dos de deux Redrum et Kong.
Vous remarquerez que chaque canal de l'Redrum a une «porte arrière» et «Gate» point, nous aurons besoin d'utiliser la "Porte des 'ici. Connectez cette sortie à l'équivalent «Gate» sur chaque pad à Kong. Évidemment Kong a 16 pads et Redrum a seulement 10, mais je trouve que cela est souvent suffisant pour couvrir la plupart des beats j'ai programmé.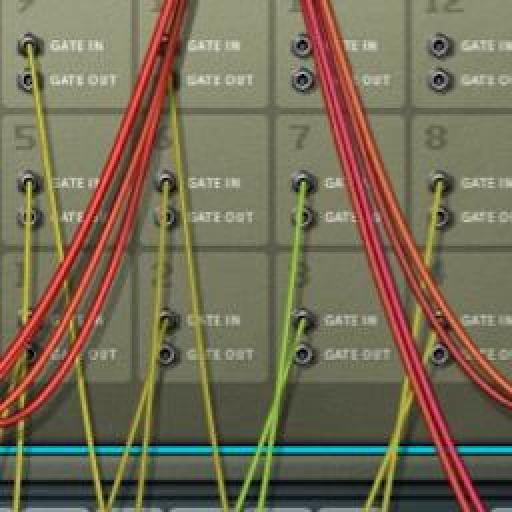 Alors vous devriez maintenant avoir toutes les dix outs Porte Redrum relié aux 10 premières entrées CV de Kong.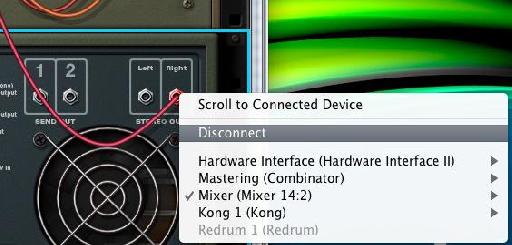 Étape 3 - Programmation de votre profil
Avec nos connexions complet, nous sommes prêts à commencer la programmation de notre rythme. Vous devriez maintenant être en mesure de frapper jouer sur un des boutons dans le Redrum et de déclencher un son en-Kong. Cela signifie que step sequencer Redrum sera également déclencher notre sons.
Pour démarrer le séquenceur pas à pas simplement faire en sorte que la lumière la «fonction de configuration permettent 'est activée. Vous ne pouvez pas programmer votre modèle dans la manière habituelle. Sélectionnez un son et d'entrer les mesures que vous souhaitez utiliser.
Dans ce cas, j'ai opté pour un modèle simple 4 / 4 coup, avec un filet sur les beats les 2ème et 4ème, off-beat chapeaux et des percussions diverses pour construire une rainure.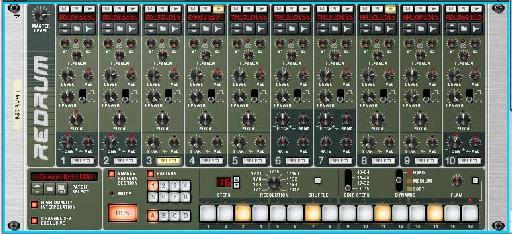 Écoutez le modèle de batterie dans l'isolement:
[Audio id = "2038"]
Vous devriez trouver que la programmation de votre bat de cette manière vous donne un angle différent à l'utilisation du séquenceur principal et meurent dur de fans de séquenceurs étape devrait profiter de l'accès à la bibliothèque impressionnante Kong.
Écoutez le modèle de batterie dans le contexte avec quelques instruments simples:
[Audio id = "2039"]
Apprenez à faire des beats phatter à Kong: