La expansión de esta serie de consejos prácticos que se centran en lo que late en la razón de este tutorial echa un vistazo a cómo hacer un golpe mediante la activación de los sonidos con excelente CV Razón / Sistema de Gate.
I'll be using the deadly combo of Redrum and Kong to create a house beat using this method and you'll see how we are able to use Redrum's step sequencer in conjunction with Kong's sound sculpting abilities.

Paso 1 - Cargando Kong con los sonidos
Lo primero que tendrás que hacer es cargar Kong con algunos sonidos, como son la construcción de un golpe casa he optado por un equipo electrónico que cuenta con un montón de accesos electrónicos y de percusión de tipo analógico.
Por supuesto, la belleza de Kong es que es las pastillas. Usted puede escuchar los sonidos de una manera muy natural a jugar con ellos directamente en la pantalla, o en un controlador MIDI. Lo único real que falta aquí es un secuenciador por pasos y aquí es donde nuestro sistema CV entra!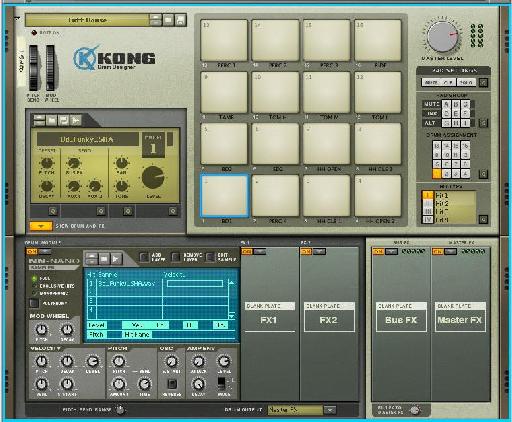 Paso 2 - Configuración del sistema de activación CV
Voy a utilizar el secuenciador por pasos de Redrum para hacer nuestro ritmo, "pero ¿cómo?" Le oigo preguntar! Bueno, yo voy a usar la razón virtual de CV / Gate sistema para conectar el Redrum hasta Kong. Redrum entonces actuará como un sistema de disparo y el fuego de los sonidos de Kong. Inteligente, si no me digo a mí mismo.
Cargar un Redrum continuación Kong en el rack y son buenos para ir. Para empezar tendremos que hacer nuestras conexiones, por lo que darle la vuelta al bastidor y se centran en los más pequeños CV / Gate conexiones en la parte posterior de ambos y Redrum Kong.
Usted notará que cada canal de la Redrum tiene una 'puerta' y 'Puerta de' punto, tendremos que utilizar la "Puerta de 'aquí. Conecte esta salida a la equivalente 'en la Puerta "En cada pastilla en Kong. Obviamente Kong cuenta con 16 pastillas y Redrum sólo tiene 10, pero me parece que esto es a menudo suficiente para cubrir la mayoría de los golpes que he programado.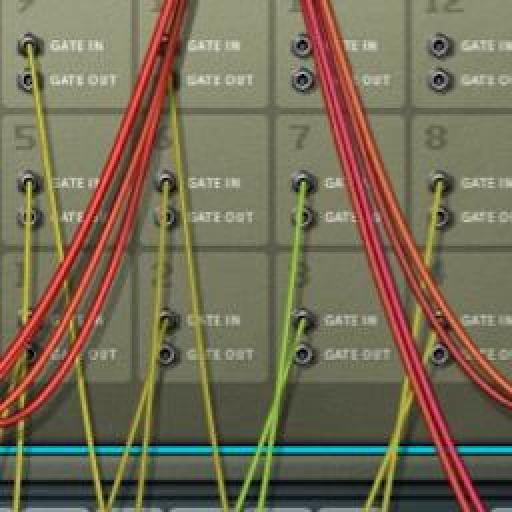 Por lo que ahora deben tener los diez outs Redrum puerta conectada a las primeras 10 entradas de CV Kong.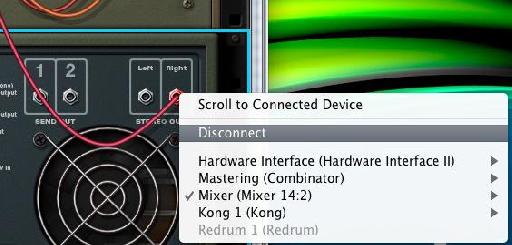 Paso 3 - Programación del patrón
Con nuestras conexiones completa que estamos listos para empezar a programar nuestro ritmo. Ahora debería ser capaz de golpear jugar en cualquiera de los botones en el Redrum y desencadenar un sonido de Kong. Esto significa que secuenciador Redrum de paso también para que nuestro sonido.
Para arrancar el secuenciador por pasos sólo asegurarse de que la luz "de activación de funciones patrón" está encendido. No se puede programar el patrón de la forma habitual. Seleccione un sonido y entre las medidas que desea utilizar.
En este caso me he ido de un modelo simple 4.4 patada, con un lazo en los tiempos segundo y cuarto, me quito el sombrero-beat y algunos de percusión diferentes para crear un surco.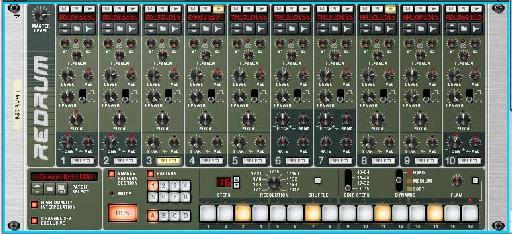 Escucha el patrón de batería de forma aislada:
[Audio id = "2038"]
Usted debe encontrar que la programación de sus golpes de esta manera le da un ángulo diferente de usar el secuenciador principal y mueren los ventiladores duros de secuenciadores por pasos deben gozar de acceso a la biblioteca impresionante Kong.
Escucha el patrón de batería en el contexto de algunos instrumentos sencillos:
[Audio id = "2039"]
Aprende a hacer beats en phatter Kong: