Aufbauend auf diese Serie von schnellen Spitzen, die sich auf Herstellung Beats in Grund dieses Tutorial anschauen, wie ein Schlag durch das Auslösen Sounds mit Reason ausgezeichneten CV / Gate-System zu machen braucht.
I'll be using the deadly combo of Redrum and Kong to create a house beat using this method and you'll see how we are able to use Redrum's step sequencer in conjunction with Kong's sound sculpting abilities.

Schritt 1 - Laden Kong mit Klängen
Das erste, was Sie brauchen, um hier tun müssen, ist Last Kong mit ein paar Töne, wie wir bauen ein Haus zu schlagen ich für einen elektronischen Bausatz, der viel elektronische Hits und analogen Stil Percussion-Funktionen entschieden habe.
Natürlich ist die Schönheit der Kong ist es Pads. Sie können die Töne in eine wirklich natürliche Weise, indem er sie direkt auf dem Bildschirm oder auf einem MIDI-Controller Vorsprechen. Der einzige wirkliche, was fehlt, hier ist ein Step-Sequenzer und das ist, wo unsere CV-System ins Spiel kommt!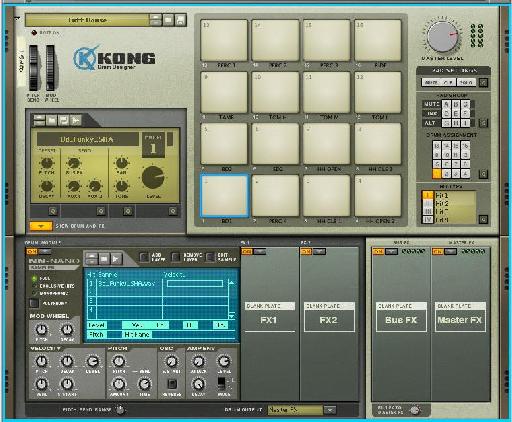 Schritt 2 - Einrichten des CV Auslösesystem
Ich plane den Step-Sequenzer von Redrum nutzen, um unsere Beat zu machen ", aber wie?" Höre ich Sie fragen! Nun, ich werde die Vernunft der virtuellen CV / Gate-System verwenden, um die Redrum hook up auf Kong. Redrum wird dann als auslösendes System wirken und Feuer die Klänge in Kong. Clever, wenn ich nicht so sagen.
Laden Sie ein Redrum unten Kong in das Rack, und wir sind gut zu gehen. So starten wir brauchen, um unsere Verbindungen herzustellen, so drehen Sie das Rack und konzentrieren sich auf die kleineren CV / Gate-Anschlüsse auf der Rückseite der beiden Redrum und Kong.
Sie werden bemerken, dass jeder Kanal des Redrum ein "Tor out 'und' Tor in 'Punkt ist, müssen wir die' Gate out 'hier zu verwenden. Verbinden Sie diesen Ausgang mit dem entsprechenden "Tor in 'auf jedem Pad in Kong. Offensichtlich Kong hat 16 Pads und Redrum hat nur 10, aber ich finde, dass dies oft genug, um die meisten Beats habe ich programmiert zu decken.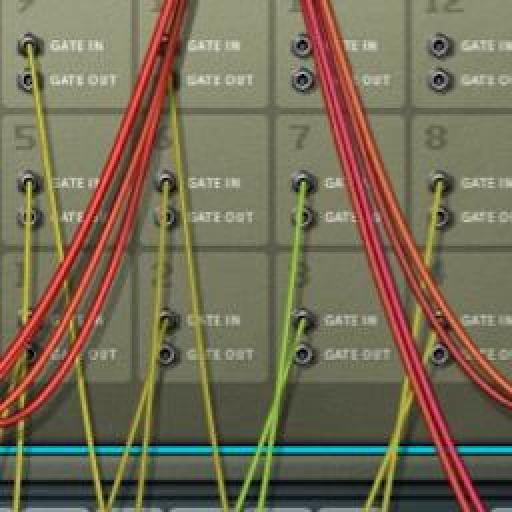 Deshalb sollten Sie jetzt alle zehn Redrum Tor outs auf die ersten 10 CV-Eingänge Kong verbunden.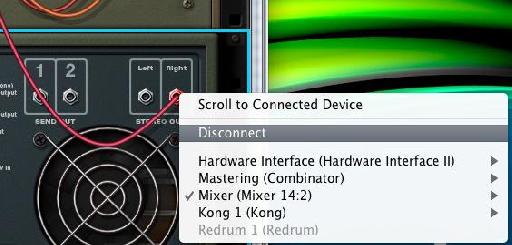 Schritt 3 - Programmieren Sie Ihr Muster
Mit unseren Verbindungen vollständig, sind wir startbereit Programmierung unserer schlagen. Sie sollten nun in der Lage sein Spiel auf eine der Schaltflächen in der Redrum getroffen und lösen einen Ton in Kong. Dies bedeutet, dass Redrum ist Step-Sequenzer wird auch durch unser Sounds.
Um Feuer den Step-Sequenzer nur sicherstellen, dass die 'enable Muster Funktion "Licht an ist. Sie können nicht programmieren Sie Ihre Muster in der üblichen Weise. Wählen Sie einen Sound und geben Sie die Maßnahmen, die Sie verwenden möchten.
In diesem Fall habe ich für einen einfachen 4 / 4 Kick Muster fort, mit einer Schlinge am 2. und 4. Beats, schräge Hüte und einige verschiedene Percussion für den Aufbau einer Nut.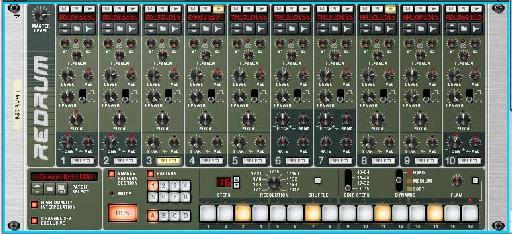 Hören Sie sich die Drum-Pattern in Isolation:
[Audio-id = "2038"]
Sie sollten feststellen, dass die Programmierung Ihrer Schläge auf diese Weise erhalten Sie einen anderen Winkel, um mit den wichtigsten Sequenzer und die hard-Fans der Step-Sequenzer sollte der Zugang zu genial Bibliothek Kongs genießen.
Hören Sie sich die Drum-Pattern in Zusammenhang mit einigen einfachen Instrumentierung:
[Audio-id = "2039"]
Lernen Sie, Sounds immer fetter Beats in Kong machen: