Magix Resurrects Popular Audio Editor, Releases Sound Forge Pro 3 For Mac
MAGIX releases SOUND FORGE Pro MAC 3, including iZotope RX & Ozone Elements and announces new versions of SOUND FORGE Audio Studio, and SOUND FORGE Pro for Windows coming later this year.
Any producers around in the early 2000s will likely remember Sound Forge, the audio editor which most others were compared to. It took a long while for it to come to the Mac despite being a standard amongst most Windows-based musicians. But then everything went quiet. Sony seemingly didn't give it much love or resources and audio editors inside our DAWs became more powerful.
Recently, something happened which nobody really expected. Magix Software, makers of Sequoia, took over the reins of Sound Forge. And today, they've released a new version for Mac, Sound Forge Pro 3, and announced their roadmap for the Windows version.
If you like editing audio on your Mac, then you'll likely love Sound Forge Pro 3. Here's what our friends at Magix have to say about this new version.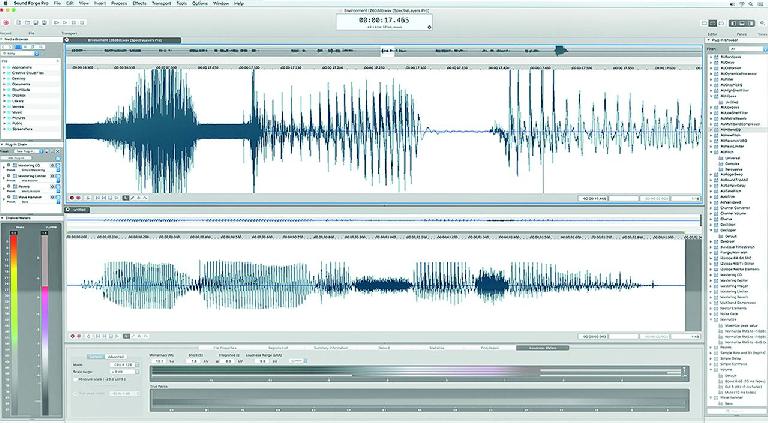 Berlin/Madison, WI (May 15, 2017) – It's official: The SOUND FORGE community will be pleased to hear that MAGIX has committed to upgrades for the entire SOUND FORGE family of products. Currently under development by engineering teams in the US and Germany, new upgrades begin to arrive this month with upgrades for the entire line slated for completion within the next 12 months.
SOUND FORGE Pro MAC 3 marks the beginning. Support for 64-Bit float/192kHz/32 channels high-resolution audio, sample-accurate editing, enhanced professional-level filters and processing and disc-at-once Red Book Standard audio CD authoring makes SOUND FORGE Pro MAC 3 the perfect tool for audio processing and mastering on macOS. Version 3 adds several new features including loudness metering and the iZotope Plug-ins RX Elements and Ozone 7 Elements.
Sound Forge Pro 3 For Mac Highlights:
Over 75 professionally designed presets
Includes iZotope RX Elements & iZotope Ozone Elements!
Loudness metering
High-res recording
Precision editing
Full support for VST, AU, RTAS, and AAX plug-ins
Simple controls effortlessly deliver high-impact masters
Delivers both radio-ready and streaming-ready masters
Audio repair improvements
Dynamic rendering of project files
Audition iTunes masters before rendering
Load audio portions of popular video formats
SpectraLayers Pro 4 rountrip workflow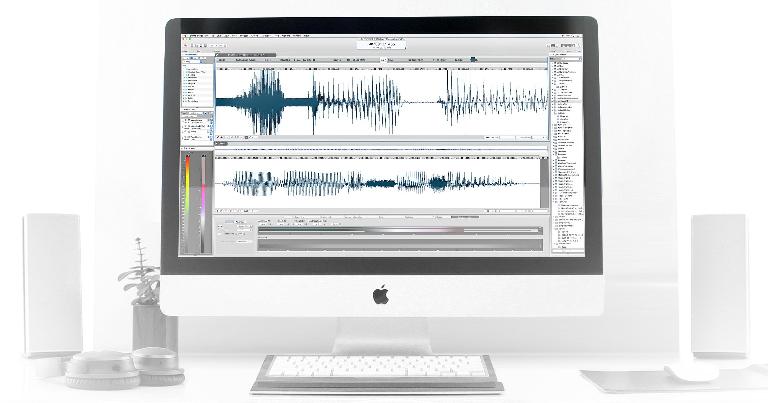 A new, 64-bit version of SOUND FORGE Audio Studio follows at August 8, 2017. Top features include: Improved DSP-algorithms for native audio effects, slice-oriented edit mode providing a dynamic way to edit wave files, VST3 compatibility and enhanced accessibility.
After 4 years without a new version, SOUND FORGE Pro 12 is expected to roll out end of 2017. Teams in both Berlin, Germany and Madison, Wisconsin have set a goal to raise the bar for audio editing and mastering in version 12.
"For years, the name SOUND FORGE has defined the industry standard for top-tier professional audio recording, editing, and mastering tools," said Gary Rebholz from the SOUND FORGE team. "But we're not satisfied with relying on our reputation, so our teams in Berlin and Madison, now join together to renew a commitment to carry on this unparalleled legacy. Audio pros and enthusiasts alike will continue to rely on SOUND FORGE for years to come."
We'll have a review of Sound Forge Pro 3 for Mac on Ask.Audio coming very, very soon...