So I was going to write about what had happened in 2011 but then I thought, "That's so last year!" and decided to look forward to the the new year instead.

2011 was a funny year for me. As usual I spent most of my time in front of a computer at the studio. It was a pretty varied year with work on some movies, a couple of TV series, games and all the other freelance production bits and pieces that I get up to. The usual blur of 16 hour days and getting to work for, and with, people I admire greatly!
One thing that did happen was my main studio Mac blew up! After a relentless pounding and not being switched off since 2008 the logic board went, right in the middle of a bunch of deadlines. Luckily I saw it coming and had it all backed up to the day it died!
Within two days I'd had a new Mac delivered and was back up and running. The replacement Mac I got was an iMac "27 fully loaded. I did this for a reason, namely I didn't want to get a Mac that would be outdated in a few months as my main rig.
New Mac Pros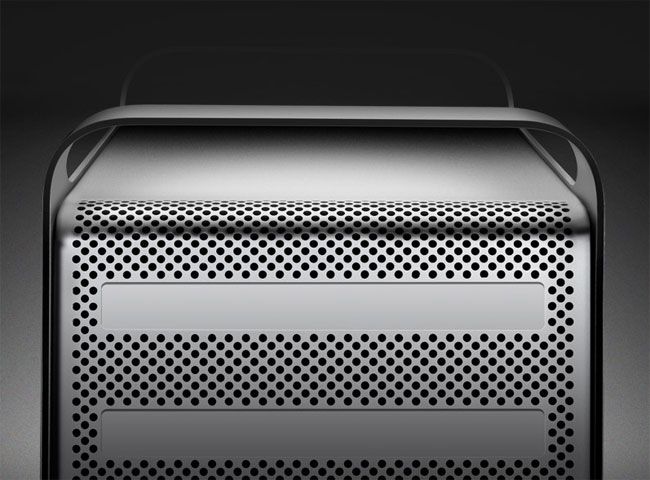 The Mac Pro is due a refresh...
I saw my iMac as a stop gap until the new Mac Pros turn up in 2012. I've got to say the iMac is pretty darn good and is running just as fast as my 2008, 8 Core Mac Pro ever was for audio. Running Lion was a lot more painless than I thought with 98% of my plugins working in Logic.
The Mac Pros are well overdue for an update, the last one was in mid 2010. Hopefully we'll see a major boost in processing power and the number of cores available. For motion graphics and 3D, which I do a fair bit of too, the need for a boost in rendering power will be enough for me to invest in a new Mac Pro when they arrive which is rumored to be Q2 of the new year.
The way we connect to the Mac is also a big thing in 2012.
Thunderbolt And USB3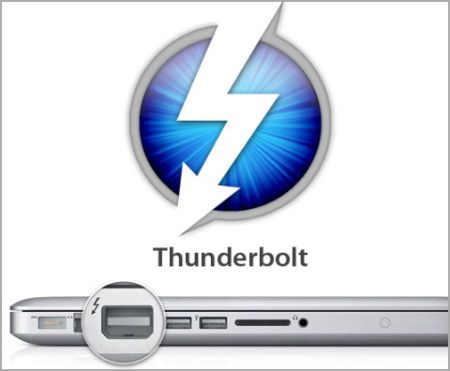 Thunderbolt ports can already be found on most current Macs
Thunderbolt is hopefully going to be making big in roads to audio production in the new year. With a bandwidth 10x that of Firewire 800 we'll see manufacturers bringing out Thunderbolt audio interfaces that can take advantages of these higher transfer rates. With many manufacturers, including Apogee and MOTU, already signed up this will be a huge leap forward for portable and studio interfaces.
Of course the same could be said for Hard Drives using Thunderbolt and USB3 connections. Especially when it comes to portable video and audio workstations.
At the moment Thunderbolt drives are thin on the ground and my iMac's two ports are just sitting there until they arrive. Recent flooding in Thailand has set back delivery of Lacie's Little Big Disk version to 2-4 months in the UK. Hopefully we'll see the market open up on this hardware this year!
Logic Pro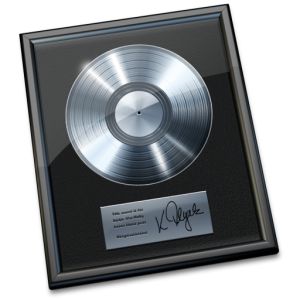 Logic Pro 9 is still a firm favorite, especially now it is available on the App Store for a couple of hundred dollars!
Of course, for me, the biggest thing to arrive in 2012 would be the next incarnation of Apple's Logic Pro. If it comes, will it have an X on the end of it? Will it be given the same makeover that Final Cut Pro saw last year? Who can tell...
[As they say: "Anyone who knows can't tell, anyone who tells doesn't know!" - Ed]
Here's to the new year. I hope it's a prosperous and happy one for all of you!