Grain is a powerful new synthesizer that comes with Reason 10 and Luftrum has just released a new collection of patches - appropriately named Luftrum 17 - to help you get even more out of it. Here's what the developer told us about it.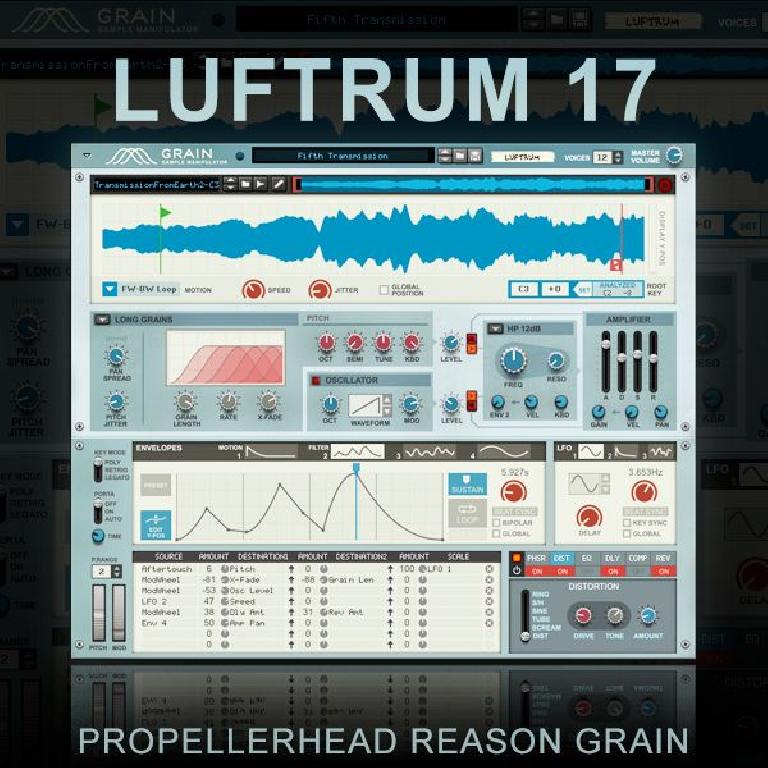 "Inside Luftrum 17 you will find 75 handcrafted Grain patches from lush, deep, interstellar pads to velvety synth keys and 80s retro inspired leads – all made for the softer side of electronic, synthwave and cinematic music. Also included is a 180MB sample ReFill with 150 key-labelled sound sources from Luftrum's pad instrument Lunaris. Some would probably even call Luftrum 17 for mini-Lunaris in Reason format and that would be just fair. Many of the pads are inspired by its bigger brother and recreated using the features in Grain."
Check out more audio examples below.