looperEYE is the World's first video driven software powered loop station. Giving you all the flexibility and power of a software solution in a compact, lightweight, durable case. Designed to be easy to set up and use, looperEYE offers standalone operation and can be used with musical instruments and microphones. Included is a built-in synthesizer with dozens of instruments you can control directly, through an app or using plug-and-play USB MIDI devices like keyboards and pads. This fully customisable and powerful low-cost loop station will be made available for pre-order on Kickstarter in October 2019 .
A New Paradigm In Looper Pedals
At the heart of most looper pedals is a physical button/switch. This is often driven by a foot or hand and controls several options related to the recording tracks and configuration of the looper. The design of these are fixed by the manufacturer with few options to expand the main functionality such as number of tracks and features.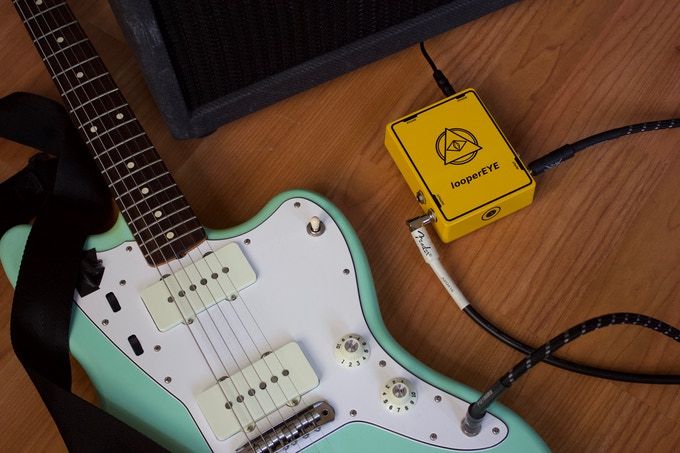 looperEYE is a next generation looper! It differs from most other looper pedals in that it doesn't have a physical switch to drive the operation of the looper. Instead it combines an integrated camera with state-of-the-art image tracking to control a user configured bank of virtual buttons. The operation of looperEYE is standalone, there is no need to connect any additional equipment to use looperEYE. An extensive Android/iOS app is available to help configure looperEYE and enable some of the more advanced features as well as giving you visual feedback on the status of the looper.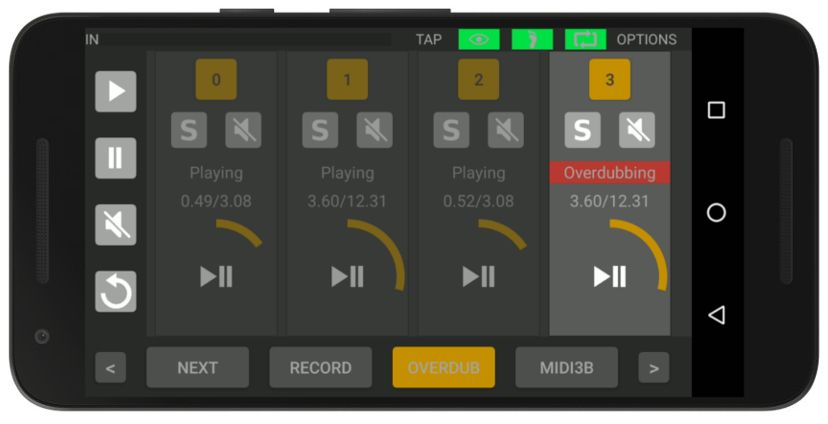 looperEYE connects wirelessly to an easy to use Android/iOS application. Through the app it's possible to get real time feedback about the state of the looper, where your foot is in relation to the virtual buttons and their current mappings as well as which track has been selected. The app, number of tracks and buttons are configurable to suit you.
Features & Specs
A ​full-featured highly customisable​ loop station ​controlled using a built in camera​ with image processing technology
​A compact and portable design​, that's ​easy to setup and use​
​Standalone operation​, no need for additional equipment
​High resolution sound quality ​with​ stereo in/out​, 24-bits resolution at up to 192 kHz, 114 dB dynamic range
The sturdy die cast aluminium enclosure means ​looperEYE is built for life​
Virtually ​unlimited track record lengths​ with up to ​32-individual tracks ​for you to use
​An intuitive Android/iOS application ​for configuring and interacting with looperEYE
​Noise-free wireless connectivity ​between looperEYE and the application
Through an ​embedded synthesiser​ you can control dozens of instruments either through the
app or mapped to a button
​Save and load sessions, ​sessions can be stored and loaded letting you pick up where you left off - all track information is preserved and sessions can be shared between looperEYEs
​Import tracks ​to include in your session and jam with your favourite artists ​Configure and customise the button banks ​to suit you
​A​ ​library​ of ​unique built in rhythms ​offer backing for recording loops of your own
The ​porta-studio feature lets you mix tracks directly in the application​, sharing songs has never been easier
​Plug-play with supported MIDI devices ​like instruments and controllers
​Use as a foot controller​ to control other hardware or software through ​MIDI interface​
Several operational modes ​to choose from puts you in control of recording: ​automatic, normal and metronome​