Look Inside The Arturia MatrixBrute Synthesizer
Fancy taking a tour of the Arturia MatrixBrute... but, one from a quite different angle. Take a look at what's inside and powering this beats of an analog synthesizer.
Kudos to MatrixSynth and tonykara who has an attraction for looking inside synths. You may remember his photos sharing the internals of the Behringer DeepMind 12.
The Arturia MatrixBrute is a €1,999 semi-modular analog synthesizer that offers three Brute oscillators, a Steiner-Parker filter and a ladder filter, and five analog effects.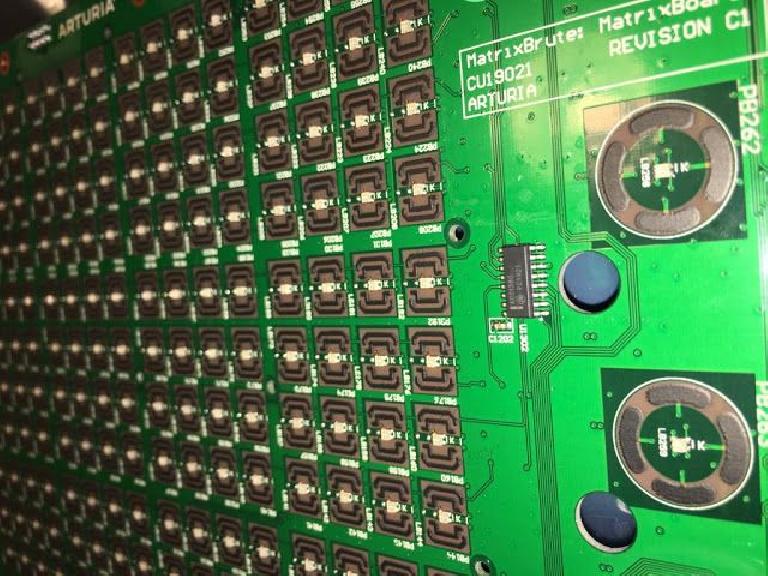 At its heart is the modulation matrix that allows you to create your own routings. It can also be used to recall presets, and program and play sequences. With its ability to also be used as a modulation source, sounds can evolve in melody and texture.
Anyway, you can read the specs of the MatrixBrute. Here we're showing you internal shots of this semi-modular beast.