One of the really useful things in Logic Pro's powerful but idiosyncratic Score Editor is the Layout Tool. I use it so often that it is my default for the secondary tool, accessed by holding down the Command key.
In the Project Settings > Global, you have the ability to set the maximum amount of bars per line, which in my experience helps Logic makes the best choices for spacing. Usually I have it set to 4, as you see in Pic 1.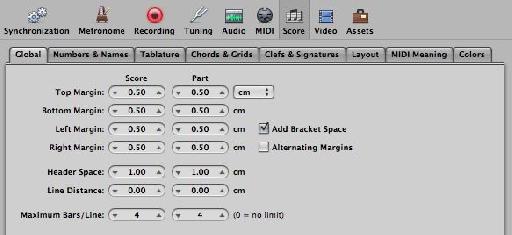 Pic 1
But no setting works for every circumstance and the Layout Tool allows you to quickly drag measures from one line to a previous line or next line, overriding the project setting for that specific line.
In Pic 2, you can see the first page of the score prep I did for Don DeMesquita's take off on 'One Day More'