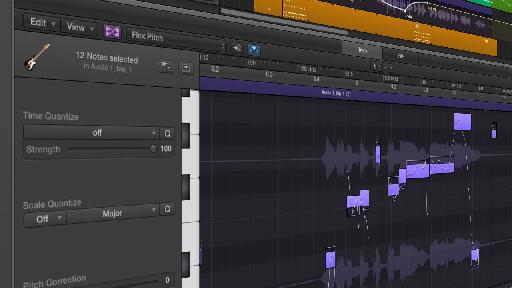 Flex Pitch: One of the major new features in Logic Pro X.
Change can be traumatic, especially when that involves your DAW! It's an extraordinary difficult task for any software company to update their flagship software because it directly affects people's lives and livelihoods. Thousands of users who depend upon that software... who live, eat and breathe that software... who use it every day to put food on the table are anticipating and worried about change. Geez... I don't know how all those engineers, product designers and marketing gurus can even sleep at night! So, should they be worried? Should you? Am I? Read on!
The Evolution of Logic Pro X
There are lots of questions that Apple (and the Logic team in Germany) had to ask and answer in developing Logic Pro X: What features and functionality do you keep? How do you introduce new ones? Do you take a revolutionary approach, breaking all ties to the past? Or, do you take the evolutionary, Darwinian way, gently nudging Logic Pro's DNA into a brave new world? And, in the case of Logic, how do you make the most powerful, creative, feature-rich and most widely used DAW on the planet even better without upsetting some users!? Perhaps this is the most pressing question of all!!
So let's take a ride on the time machine (pun intended). I've been using Logic professionally for almost 2 decades. I've witnessed many Logic versions (some endured with great DAW hardship, like when I had to purchase Space Designer separately for many hundreds of dollars only to discover it was included in the next rev!) What I'm trying to put across here is that the professional me has watched Logic grow up and transform '"not unlike some primordial life form'" for a long, long time. I've been both a Logic flag waver and its biggest critic. So, I've a pretty good view from here, and this is what I see.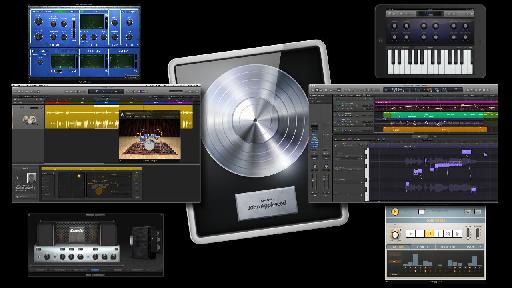 There's lots to like in the new Logic Pro X'¦ whether you think of it as evolutionary or revolutionary is up to you!
The magic of Logic Pro
The simple answer is: I really like Logic Pro X and it's definitely not in a fanboy kind of way. I like it because it's both revolutionary and evolutionary. How is that even possible? There are tons of big and little redesigns, advancements and features that are both extraordinary and subtle, yet, I found that I could sit down and begin using it with an extreme level of comfort from when I first boot it up.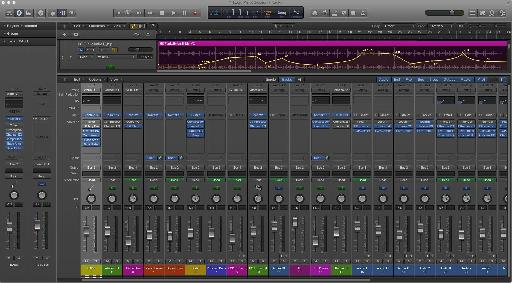 The redesigned Mixer and channel strips in Logic Pro X.
That's the (e)magic of Logic Pro X. It's got a new darker look and window arrangement, the menus have been rearranged and it comes with a whole new loop and sound library. It's filled with technologies like Flex Pitch, MIDI FX, Track Stacks, Smart Controls and audio 'region'