Logic Pro X 10.4.2 introduced some important new and upgraded features in the area of tempo manipulation - specifically, the Smart Tempo tools. In this updated course from Logic expert Joe Albano you'll get the very latest guidance on how to use them - up to and including the most recently added features.
Logic Pro X 301: Smart Tempo Demystified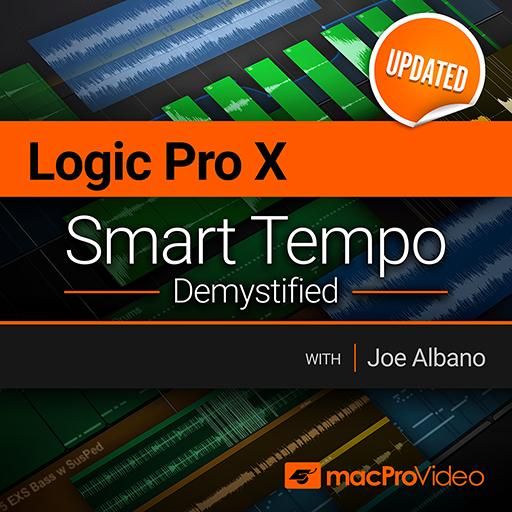 Joe begins with a brief Logic tempo handling history lesson and gives some background on important tempo manipulation concepts. An in-depth description of the Smart Tempo Modes is next, where you discover the difference between Keep, Adapt, and Auto modes, and see them all in context with real-life recording and editing examples.
There is a whole section on the Tempo File editor, where you learn to manually and precisely adjusts beat markers. You discover the new additions introduced in Logic Pro X 10.4.2, such as how to use Smart Tempo with MIDI and the enhanced handling of multitrack recordings. Joe wraps up the course by giving strategies to overcome some Smart Tempo limitations.