With the advent of Logic Pro X, many a Logic user's long-awaited prayers have been answered: arpeggiators, MIDI delays, chord memorizers, and other MIDI-based effects no longer need to be painstakingly created in the Environment and literally wired up by hand. They've been effectively replaced by a new series of MIDI FX plug-ins that you insert right in an Instrument channel strip '" up to 8 per strip!


Logic Pro X's new Instrument Channel Strip, shown here with four MIDI FX.
Apple's Logic development team has done a superlative job creating a highly useful suite MIDI FX with modern-looking GUI's.


The new Arpeggiator and Chord Trigger plug-ins.
A Nail In the Environment's Coffin?
Included in the FX collection is a new plug-in that effectively eliminates 95% of the need to use the Environment for MIDI processing. For me, it's the most exciting plug-in in the collection, one that lets us write our own custom MIDI plug-ins! It's called the Scripter.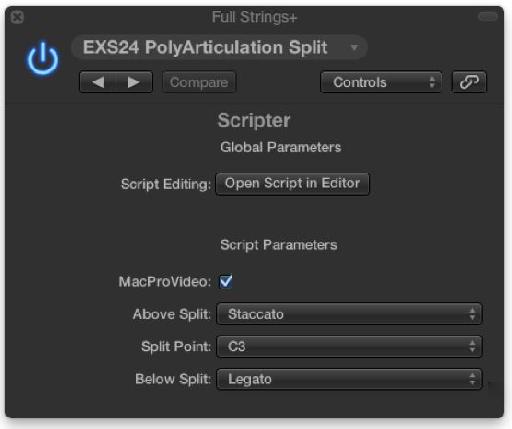 Figure 1: The custom appearance of the GUI for the free script linked in this article!
The Scripter Plug-in
'Script' refers to Javascript, the language used to instruct this plug-in how to process MIDI, as well as what kinds of interactive menus, sliders, and checkboxes you may want to add to the Scripter's GUI (as shown above).
The plug-in features an integrated Javascript text editor/linter (see Figure 2). It's all very self-contained and quite a convenient little operation!
Javascript itself is not very difficult to learn. As with learning any programming language, it has idiosyncrasies that maybe be a bit hard to grasp at first. But once you get over the hump, there's almost no limit to what you can do to manipulate MIDI data towards your musical end goals. And the built-in linter does a good job of pointing out coding mistakes. Not that I ever make any [ahem].
Best of all, processes that would be extremely time-consuming, if not impossibly difficult to create in the Environment, can now be created '" in may cases '" with just a few lines of Javascript.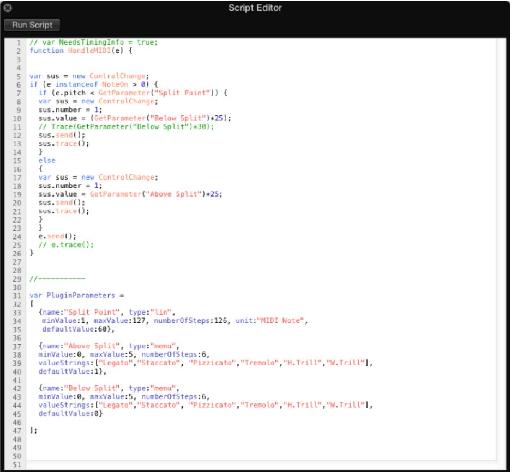 Figure 2: some of my custom code for the EXS 24 PolyArticulation Split Script.
Endless Possibilities
Want to create a process where a MIDI delay outputs each repeat on a different MIDI channel to create multi-timbral delays? Or what about a keyswitching setup for dubstep wobble sounds where a selected range of keys controls the LFO rate? More advanced ideas such as algorithmic composition tools, chord strummers, and legato processors are among those suggested in the introduction to scripting in the Logic Pro X Effects Manual.
You can also create plug-ins targeted to enhance and expand the capabilities of specific plug-ins, and for this article I've done just that. Click here to download my free Logic Pro X project file which includes EXS PolyArticulation Split, my custom Script that expands the capabilities of the EXS-24's Full Strings+ sound in a way that will blow your mind.
About Full Strings+
Under normal circumstances, the Full Strings+ instrument only produces a legato string sound. But hidden within this instrument is a full compliment of string articulations, including legato, pizzicato, staccato, tremolo and two types of trills! To access these sounds, I made a tiny modification to the EXS's front panel settings which allowed MIDI messages generated by my Script to unleash these hidden articulations.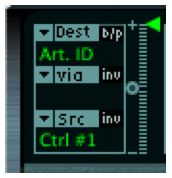 Settings for EXS that gave my Script a 'hook' to access hidden articulations in Full Strings+
FREE STUFF: the EXS24 PolyArticulation Script
This script allows you to set up a keyboard split and play a different articulation on either side of the split. Or, you can set the split point to an extreme high or low note to play any single (and normally hidden) articulation across the keyboard!
Start by downloading the project and play back the example, which I recorded live. Listen to how the bass notes sound Legato while the right hand notes sound Staccato, keeping in mind that both sounds are coming from a single instance of EXS!
Now try this: change the 'Below Split' sound from Legato to Tremolo and play back the example to hear a more tension-filled version. (You'll see what I mean!) Then, play back again, this time selecting pizzicato above the split.
Scripts, like all other MIDI FX, are non-destructive insert FX: they are always 'live' and intercept MIDI data after it enters the instrument channel but before it arrives the instrument plug-in itself. So when you record a part, the track will contain only your original notes and controllers, just as in the example recording. In fact, if you examine the Event List in the example project you'll see that it only contains notes. During performance or playback, however, the Script generates additional MIDI data that tells EXS which articulations to trigger for notes above and below the split.
I hope you find this setup useful for sketching string parts, as well as to whet your appetite for the power of Scripting!
Click here to download my free Logic X project file including Version 1.1 of my EXS24 PolyArticulation MIDI FX Script.