Most people using Logic Pro X will probably know how to create an effects return. Using a return to house a simple reverb or rely effect is pretty straight forward, the real fun happens when you start to make the whole thing a little more dynamic.
Step 1 - Our Original Sound
This trick works with pretty much any sound that benefits from a heavy dose of reverb but as that is more or less everything, let's narrow it down a bit. This will work extremely well with sustained performances that are organized into phrases. So a vocal part or guitar lead part that has obvious breaks.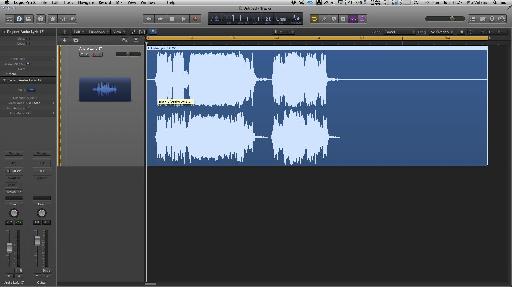 The original vocal phrase we'll be processing.
The untreated audio:
In this case we are using a vocal part that has a few distinct phrases and ends pretty abruptly. In the next step we'll apply a heavy reverb and then see how we can bring the whole thing under control without altering the reverb intensity or decay time.
Step '