In today's world of electronic music composition, automation is used for much more than simply controlling the volume of your tracks. Nearly every parameter you can think of can be controlled through automation like pitch, LFO rate, filter cutoff, resonance, EQ, panning and more. Creating rhythmic patterns with automation can add life and texture to your songs. Wouldn't it be nice if there was a library of pre-made automation shapes you could drop in on your tracks?
When I'm producing, I'll often pull from a small library of shapes I've made and saved into a Logic Project. I can easily copy these pre-made patterns into my existing songs because they've been saved inside a standard region. This also makes it easy to stretch or compress the automation ...but we'll cover that in just a bit!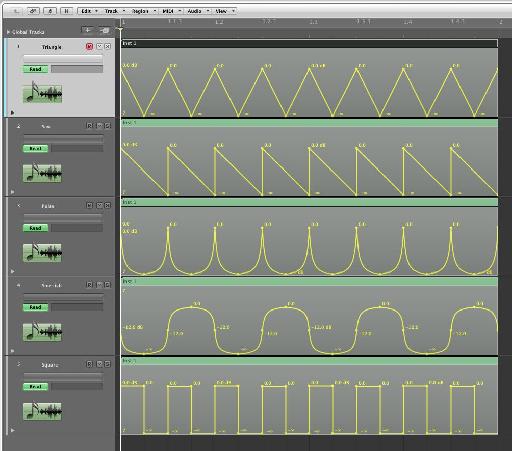 I've included a Logic Project called Automation Pattern Library. Download the project first. In this article I'll show you how easy it is to get these into your songs, and what you can do with them...
Step 1 - Copy the automation
Open the Automation Shape Logic Template and copy the region of your choice with Command-C, then click back into the song you'll be adding the automation to.
Step 2 - Create a clone of the track
Click the track of the instrument/audio track you want to add the automation to, then from the Track menu, select 'New with Same Channel Strip/Instrument.'