بنابراین، youve فقط بازی عملکرد از طول عمر است اما منطق در پخش بود، بی سابقه نیست، حالت. همه از دست داده است! بیایید نگاهی که چگونه می توانید تاریخ و زمان آخرین خود را ایفا کرده عملکرد صوتی MIDI و یا حتی زمانی که منطق در حالت رکورد بود به یاد.

بله، شما که حق است و این نه فقط برای شما fiends MIDI. منطق نرم افزار قادر است به یاد آخرین بازی عملکرد های صوتی بیش از حد!
بیایید شروع شده توسط بررسی اینکه چگونه این آثار با اجرای MIDI ...
1 - به عنوان ضبط ضبط MIDI
اگر چه این ویژگی به خوبی مستند، بسیاری از کاربران منطق ممکن است از آن آگاه است. شروع با راست کلیک کردن بر روی حمل و نقل و برای سفارشی کردن نوار حمل و نقل را انتخاب کنید. اطمینان حاصل کنید که برای فعال کردن ضبط ضبط در ستون 1. ضبط دکمه ضبط در حال حاضر نمایش داده می شود در کنار دکمه ضبط در حمل و نقل است.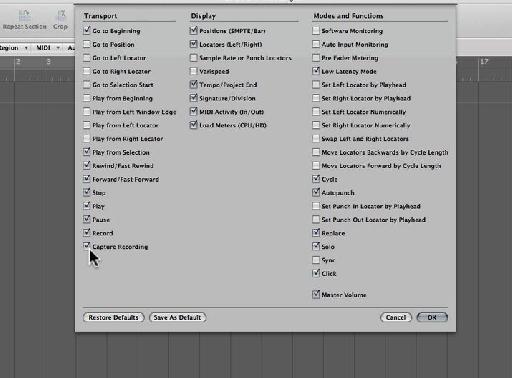 شکل 1. فعال کردن ضبط دکمه ضبط در حمل و نقل.
توجه: شما همچنین می توانید اختصاص دستور کلید را به تصرف خود به عنوان ضبط. برو به منطق نرم افزار
سپس این مراحل را دنبال کنید:
Create a software instrument track.

Hit play (Logic's Transport MUST be running for this to work).

Play some keys on your MIDI Controller or Caps lock keyboard and hit stop.

Click the Capture as Recording button (or use the key command).
و Thats از همه به آن وجود دارد. عملکرد گذشته شما خواهد شد در مسیر به منطقه MIDI نوشته شده است! اطمینان حاصل کنید که برای گرفتن ضبط بلافاصله پس از قطع حمل و نقل منطق. اگر شما انجام توابع دیگر قبل از این کار منطق، ممکن است که عملکرد گذشته را فراموش کرده ام.
2 - ضبط صدا به عنوان ضبط
گرفتن تاریخ و زمان آخرین ضبط آهنگ های صوتی بازی در همه آنها به جز تعداد انگشت شماری از کارشناسان منطقی را به عنوان غیر ممکن است در نظر گرفته شده است. با این حال، غیر ممکن نمی باشد! این مراحل را دنبال کرده و خواهید عملکرد را از دست می دهند هرگز دوباره!
Setup the inputs of an audio track to record an audio source.

Enable Punch on the Fly mode so Logic is always listening: Options > Audio > Punch on the Fly. (See Fig 2.)

Record-arm the audio track, hit Play in Logic's transport and begin playing / singing.

BEFORE you stop playback, hit the Record button (R) then stop playback.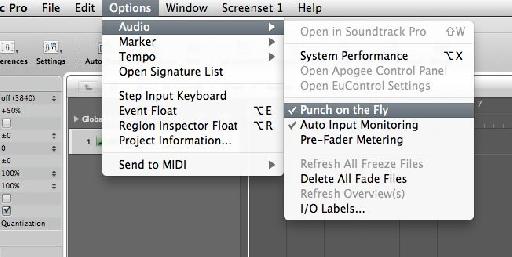 شکل 2. پانچ مطمئن در پرواز است را فعال کنید.
همانطور که انتظار می رود یک منطقه های صوتی کوتاه به نظر می رسد زمانی که شما ثبت است. از آنجا که منطق در پانچ در حالت پرواز، منطقه ای که شامل تمام فایل های صوتی از زمانی که شما شروع به پخش شد. در حال حاضر از کشیدن گوشه سمت چپ منطقه را آشکار عملکرد صوتی کل اسیر به عنوان یک ضبط!

کشیدن پایین و چپ گوشه ای از منطقه های صوتی به سمت چپ تمام عملکرد های صوتی به آشکار.
و که همه به آن وجود دارد! مگر در مواردی که شما را فراموش کرده ام به پانچ در پرواز فعال، حمل و نقل و منطق را در حالت بازی نبود هیچ بهانه ای برای از دست دادن وجود دارد که از همه مهم است، یک بار در یک عمر مربا زمانی که شما با استفاده از نرم افزار منطق!