So, you've just played the performance of a lifetime but Logic was in playback, not record, mode. All is not lost! Let's take a look at how you can recall your last played MIDI or audio performance even when Logic wasn't in record mode.

Yes, you read that right and this isn't just for you MIDI fiends. Logic Pro is able to recall the last played audio performance too!
Let's start by exploring how this works with MIDI performances...
1 - Capture MIDI As Recording
Although this is a well documented feature, many Logic users may not be aware of it. Start by right-clicking on the Transport and choose to customize the Transport bar. Make sure to enable 'Capture Recording' in the 1st column. The Capture Recording button will now be displayed next to the record button in the Transport.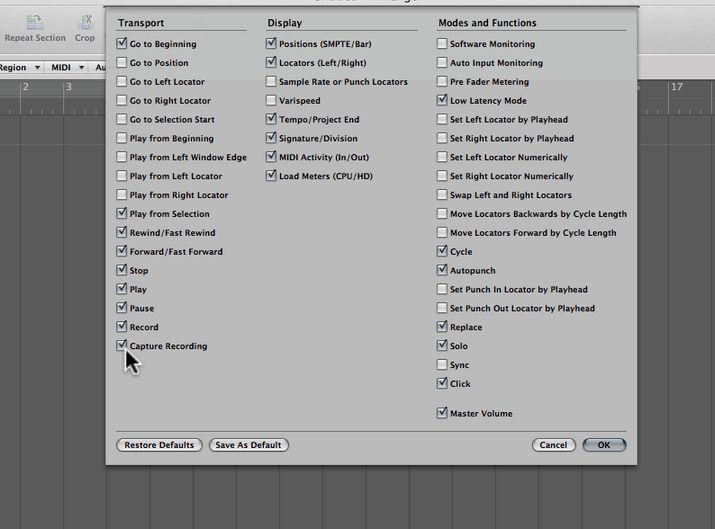 Fig 1. Enable the Capture Recording button in the Transport.
Note: You can also assign a key command to 'Capture as Recording'. Go to Logic Pro > Preferences > Key Commands to set this up.
Then follow these steps:
Create a software instrument track.

Hit play (Logic's Transport MUST be running for this to work).

Play some keys on your MIDI Controller or Caps lock keyboard and hit stop.

Click the Capture as Recording button (or use the key command).
And that's all there is to it. Your last performance will be written to a MIDI region on the track! Make sure to capture the recording immediately after stopping Logic's transport. If you perform other functions before doing so Logic may forget that last performance.
2 - Capture Audio as recording
Capturing the last played recording on audio tracks is considered by all but a handful of Logic experts as impossible. However, impossible it is not! Follow these steps and you'll never lose a performance again!
Setup the inputs of an audio track to record an audio source.

Enable Punch on the Fly mode so Logic is always listening: Options > Audio > Punch on the Fly. (See Fig 2.)

Record-arm the audio track, hit Play in Logic's transport and begin playing / singing.

BEFORE you stop playback, hit the Record button (R) then stop playback.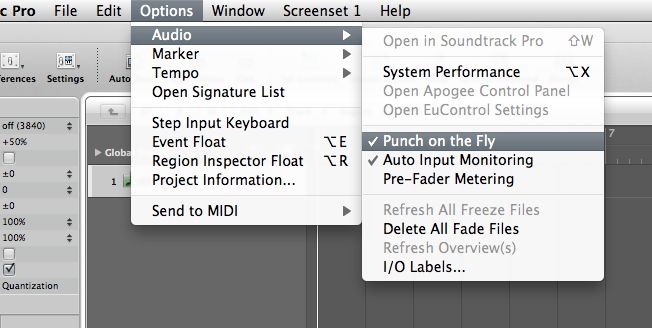 Fig 2. Make sure Punch on the Fly is enabled.
As expected a short audio region appears when you hit record. Because Logic was in Punch on the Fly mode that region contains the entire audio file from when you started playback! Now drag out the left-corner of the region to reveal the entire audio performance captured as a recording!

Drag the bottom left-corner of the audio region to the left to reveal the entire audio performance.
And that is all there is to it! Unless you forget to have Punch on the Fly enabled, or Logic's transport was not in play mode… there's no excuse to lose that all important, once-in-a-lifetime jam when you're using Logic Pro!