Logic's Space Designer is a powerful tool. Not only can it be used to load Impulse Responses for realistic reverbs but it can also load any .aif or .wav that can be convolved (merged) with any source you feed into it to make all sorts of new and exciting sounds and FX.
I'm going to show you just one quick example of what you do with this.
Step 1 - Create Some Content
This example starts in Omnisphere with a simple White Noise sample called '˜Moog Modular Raw Noise White'. I've applied the default '˜Unison' setting and a bit of Ring Mod.

I'm going to modulate the Amp, Filter and Res with some of the supplied Rhythmic envelope presets to create an FX loop. I advise you to experiment and see what you get.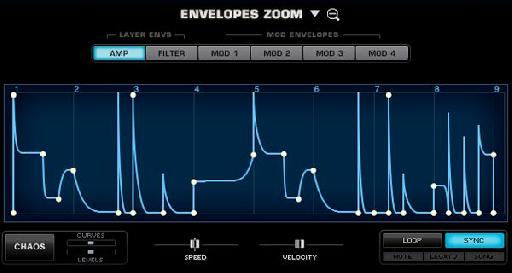 Once I'm happy, I'll bounce it out to a 24-bit AIF file.
Step 2 - Set Up Something To Effect
I've made a 4 Bar drum sequence using the Default kit in Ultrabeat. It's pretty basic! I'll then create a Bus Send for Bus 1 on my Ultrabeat channel and turn it up to 0dB.
Step 3 - Load Your Sound
Now I'm going to load Noise loop I made into the Space Designer that's been inserted on Bus 1 and turn it into a Delay effect!
I do this by choosing Load IR and Init from the IR sample drop down and navigating to my bounced audio file.

Upon playing my Ultrabeat sequence I can hear the result of the Convolution between the two audio files.
It's a bit of a mess at the moment and needs some tweaking. As you can hear the Noise Loop is playing all the way to the end every time it's triggered and convolved with the Ultrabeat sounds.
I'm going to take the Volume envelope and make it shorter.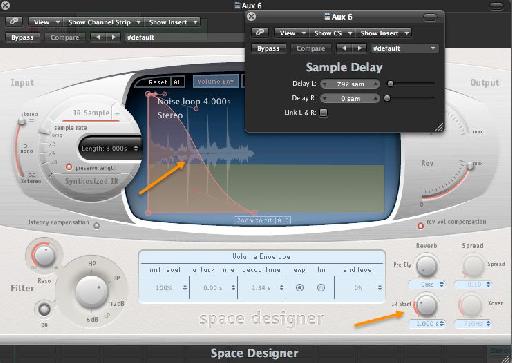 I've also adjusted the IR Start parameter (this can produce some interesting variations!). I just experimented till I came up with a result I was happy with. I've added some Sample Delay to widen the effect
The result is a subtle filtered delay effect as my Space Designer audio file imprints itself onto the Ultrabeat sounds being fed into it.
From here on in you can just repeat the process to create some really nice sounds effects that are otherwise impossible to achieve. Here is a loop with two additional Space Designers on different Busses.
Tips On Using This Technique
Using Pitched IRs
You may notice that the above loop has taken on a note. That's because one of the files loaded into Space Designer has pitch information and any pitch characteristics will be imprinted onto the incoming signal.
Using Noise as a source for your 'Rs' will produce non-pitched effects as noise has no definable pitch.
Frequency Characteristics
I've got this chord made from a couple of waveforms in Omnisphere. It has a wide frequency range from low to high.
I'm going to feed this file with a 16th note noise loop (which has a Bandpass filter on it modulated by a Sample & Hold LFO).
The Noise loop only triggers the corresponding frequencies inside the IR, producing this.
The effect is very similar to that of vocoding. Notice how short the envelope is inside Space Designer.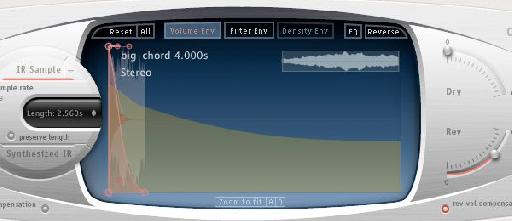 Sample Length And Envelope
Things can get very blurry when using this technique. Really short IR samples (I mean really short 1-100ms) will create more '˜EQ' type effects. Adjusting the Volume envelope to shorter times can help to clean up the effect and make it more defined.
I really hope this has given you the urge to get creative with this. The possibilities are limitless and can range from the highly disturbing to completely beautiful, so just experiment!
Don't have Omnisphere? Visit the Spectrasonics website for details on how to buy it and check out the macProVideo.com Omnisphere 101 tutorial.