Life is filled with interesting choices. From the banal; for example, choosing between jam or honey on your toast, traveling by bus or train to work, to the life-altering, that is, deciding which is the best digital audio workstation:
Pro Tools
or
Logic Pro
?
And we all know that 'Logic vs. Pro Tools' conversations can become heated affairs. It's common for users from both camps to adamantly argue that their DAW stands head and shoulders above the other! But which one is really the best? Well, it's time to settle this here and now.
We're joined by two VIPs from the wonderful world of DAWs,
David Earl
(sitting in Apple's Logic Pro 9 corner) and Keith Crusher (flying the flag for Avid's Pro Tools 9). Be warned this is no sparring warm-up. Both David and Keith are pro audio experts with years of real-world experience and many credits to their names. They certainly won't pull any punches in this 5-round Pro Tools vs. Logic contest...
Introducing David Earl & Keith Crusher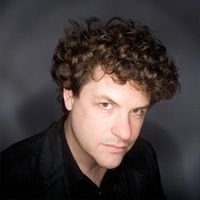 David Earl writes music for all media including advertising, branding, movies, television, and games. He works for such clients as Sega, LucasArts, Microsoft Game Studios, Landor and Associates, Beyond Pix, Rich Pageant, and Nextel. He also teaches at an Apple Certified training facility in San Francisco called Pyramind and has long been a resource to fellow composers, producers and studio engineers who needed help with their DAWs. David is now part of the macProVideo.com team creating some of the best Logic tutorials on the planet!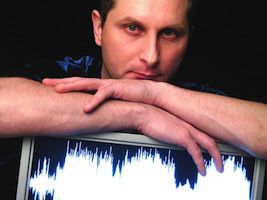 Keith Crusher founded RTFM Records in 1999 and is a 25-year veteran of the music industry with an extensive background in music and video technology. His many roles have included audio and FOH engineer, producer, photographer, video editor and graphic designer. His technical expertise assists countless production facilities and individuals. He's the man behind the scenes keeping things running smoothly. As a user of Pro Tools, Logic and Reason from their inception, his in-depth knowledge is vast and he's here to guide you in your quest for audio perfection.
OK, boys it's time. Let's keep this clean, accurate and informative...
Round 1: Learning Curve & Getting Started
David Earl:
Installing Logic Studio on your system is simple, but may take some time. A new user should allow between 45 minutes to 4 hours to complete the installation. There is a LOT of additional content besides the Logic application. Logic installs from 7 DVDs, and there is an additional Demo DVD as well. The required install is 9 GB, but there is a whopping 38 GB of included sound library samples and additional assets.
No hardware key is needed, just an authorization code that can be found in the getting started manual and on the install DVD. Logic will work with just about any audio interface. It's important to note that Logic comes with MainStage 2, Soundtrack Pro 3, WaveBurner 1.6, Compressor 3.5, Impulse Response Utility, and the Apple Loops Utility.
Logic's learning curve has gotten better over the years. Apple has simplified the interface so that you can do all of your editing and mixing right from the arrange window. Demos,
tutorials at macProVideo.com
, and the getting started PDF are great ways to help you learn Logic's workflow.
Keith Crusher:

Getting started with Pro Tools is easy: with Pro Tools 9, you can use almost any compatible interface. Installation is pretty straightforward: run the installer, which includes free plug-ins and software instruments, and install your hardware drivers before connecting your interface, plug the iLok with your Pro Tools 9 license in and launch Pro Tools.
The learning curve of Pro Tools is one of the easiest as it's modeled on analog consoles. The two main windows, Mix and Edit, keep things simple, while providing advanced functionality not found in many DAWs. Editing is intuitive, with editing tools easily accessible, especially with the context-sensitive Smart Tool. Keyboard commands are pre-mapped, so on any system you know which keys control each function.
Since Pro Tools works on both Mac and PC, session exchange between platforms is a breeze, including compatibility with Pro Tools sessions back to version 5. The 'Getting Started' and 'Reference' Guides, and several other PDF manuals found under the Help menu, explain the basic and advanced functionality of Pro Tools, and they're easily searchable. The Tutorial-Videos at macProVideo.com are extremely comprehensive and also searchable.
Round 2: Audio
David Earl:

When recording and editing audio, Logic provides some tools that other DAWs simply can't match. Most audio editing can be performed in the Arrange window, but there is also a 2-track destructive editor that allows for pinpoint surgical precision when needed. Logic is all about innovation. When Logic introduced swipe comping in the arrange window, my editing time was cut in half.
Flex Time allows for audio to be timed to the grid, even across multiple regions on multiple tracks, with sample-accurate, phase-locked resolution.
Audio routing in the mixer is also flexible and intuitive to those who understand signal flow. Furthermore, Logic's customization also allows those who are coming from other DAWs to get comfy as well.
Keith Crusher:

Pro Tools is king as far as audio editing is concerned. This is why it has become, and still remains, the choice of professionals. The interface is clean: 2 windows and none of the clutter you get with other DAWs. Playlists have long been a feature that other DAWs lacked and which made Pro Tools stand out. Its 4 modes (Shuffle, Spot, Slip and Grid) make it easily adaptable to any workflow needs. Its video (including analog decks) and control surface support is unequaled; another reason you see Pro Tools used on so many major movies.
You also get features like Elastic Audio and Beat Detective, allowing you to conform media to your needs quickly and with superior sound quality. Automation is another area where Pro Tools rises above the rest: you can automate just about anything with minimal effort and it supports automation features like Write to All, Preview and Snapshot, which, after you've used them, you can hardly imaging being without.
[Ed - Both Logic and Pro Tools have excellent and easy-to-use automation features for audio and MIDI.]
Round 3: MIDI
David Earl:

I can say with confidence that MIDI implementation in Logic is unsurpassed by any other DAW. Logic's four MIDI editors, the Piano Roll, Hyper Editor, Event List, and Score window, give ridiculous amounts of control over MIDI information.
Using screensets and linking content from window to window gives you easy macro and micro views of your MIDI information. Beyond recorded MIDI regions, you can also control the actual SIGNAL FLOW of MIDI in Logic, and transform one kind of MIDI data into another. The power this gives the electronic musician is limitless.
Keith Crusher:

MIDI in Pro Tools may not be as advanced as other DAWs, but it certainly is no slouch. As with audio in Pro Tools, you get cool features like MIDI Playlists, mode-based editing, and MIDI data views right in the Edit window. Ticks or Samples reference for each track allows you to have MIDI data either conform to the session tempo or locked to a sample position.
A dedicated MIDI Editor gives you access to more refined tools, and the scoring capabilities are solid, including tight integration with Sibelius, on which the notation in Pro Tools is based. While it may be missing some of the MIDI editing features in other DAWs, its feature set will satisfy all but the most MIDI-centric workflows.
Round 4: Bundled Instruments & Effects

David Earl:

Again, I can say without pause that Logic gives the user more tools than anyone out there. There are over 80 effects plug-ins alone, and tons of instruments and presets. The instruments cover every major type of synthesis. You have physical modeling, vintage synths and keyboards, FM synths, sampling, wavetable, and more. The library is well organized, and the fellas at Apple created channel strip settings that not only have synths instanced on them, they have EQ, compression, delays, and whatever else makes for an awesome sound.
There are also over 10,000 Apple Loops. Yeah, if you're having trouble getting a song started in Logic, I wouldn't blame a lack of plugins, instruments or sounds! There's also MainStage, but I don't have room here to tell you how that can give you more.
Keith Crusher:

The included effects and instruments in Pro Tools are excellent, covering a wide range of needs from bedroom DJs to professional sound editors. Pro Tools uses the RTAS plug-in format, but it's easy and relatively inexpensive to use VST plug-ins if you like, with the fXpansion VST to RTAS wrapper.
You get several virtual instruments and a host of processing plug-ins including EQ, compression, delay, amp simulation and reverb. Also included are some amazing creative effects and instruments from the AIR group including filters, talkbox, chorus, flanger and enhancer, as well as instruments like the Boom drum machine, Mini Grand acoustic piano and Xpand!2 synth. They're easy to use and the interfaces just 'make sense'. They're well laid out, uncluttered with quick access to the most important controls right up front, and the ability to dig deeper when you're ready.
Round 5: Round-Up
David Earl:
Logic is the most innovative DAW on the market right now, and if a user decides to take the (relatively inexpensive) plunge, they are going to be rewarded with more resources than they may ever actually use. Whether you play music live, are an electronic musician, professional composer, or produce artists, Logic will excel in any workflow you throw at it. It is the most customizable DAW on the market, and Apple's unparalleled GUI designs, aesthetics, and ergonomics inform every user experience in Logic.
It's very obvious that this program is made with love, and those who are working on it give it their all. I have used it in every possible situation, and scream through workflows like a knife through warm butter. Apple is constantly looking for ways to improve Logic, and in our future, we'll be seeing an even more simplified user interface, plugins will get even more plentiful and high-quality, and newer users will feel more at home quicker. I don't think there's a program out there…at all..that gives the kind of value Logic Studio provides.
Keith Crusher:
Pro Tools was the first true DAW, based off the original sound editor, Sound Designer. Its history is deeply entrenched in the professional market and its feature set and workflow reflect that fact. Refined with input from pros over the years it's only gotten better. Other DAWs are still playing catch up.
More recently we've seen a lot more attention from Avid with regard to features, improvements and opening up to 3rd-party integration. It appears they're going to continue that trend—which can only mean good things for its users. With Pro Tools you can be assured that your investment in learning it will be put to good use should you eventually work for high-end companies, which use Pro Tools almost exclusively. And with PC and Mac compatibility, you'll have easy session and OS compatibility no matter which platform you or your clients use.
Editor's Verdict
It's been an epic contest. A bruising encounter. And far too close to announce an out-and-out winner. But now the gloves are off and David and Keith shake hands waiting for the judges to score the result. Let's face it: against other opponents, either of these heavyweights of the audio world could have scored a knock-out blow, but not so in this 5-round contest. So which DAW is the winner? The final decision lies with you.
And what if you're still undecided on which of these tools will better suit your needs? Well, both these DAWs excel in the common tasks 90% of users are going to need to create, edit and produce music. No DAW is 100% perfect for everyone, but it pays to understand how the tools work and which of the features offered you're likely to need. So, whichever DAW you choose, learn it well so the technology doesn't get in the way of your creativity!
If you're after more guidance to help you make a decision or you'd simply like to see how the other half lives, check out these
Logic
and
Pro Tools
tutorial-videos here at macProVideo.com.