(MELVILLE, NY—March 31, 2015)— l​ittleBits​ and Korg today announced the release of three new modules for their popular Synth Kit ­­M​IDI, ​C​V,​ and​ USB I/O​­­ to allow the kit to connect to additional equipment in the music studio. This functionality unlocks additional power from an already versatile build­it­yourself synthesizer by adding connectivity with MIDI and audio recording software, MIDI ­equipped synthesizers, and CV ­equipped analog synthesizers.

littleBits' library of electronic modulessnap together with magnets to allow anyone to create, learn and prototype with electronics ­­ regardless of age, gender or discipline. The original littleBits Synth Kit, launched in the Fall of 2013, enables curious hobbyists and musicians to easily explore the iconic synthesizer instrument, allowing them to build their own sound machines (with signal generators, modifiers, modulators and controllers) and put on their own performances ­­ all with little to no engineering or musical knowledge.
Since the launch of the original Synth Kit, many users have requested the addition of modules that would allow the Synth Kit to be connected to the rest of the equipment in their music studios. The newly released MIDI, CV, and USB I/O modules provide this connectivity in an intuitive way.
"These modules can breathe new life into the gear musicians already have and be a bridge between digital and analog," shared Paul Rothman, director of research and development for littleBits. "Having a design partner like Korg also means that Synth Kit users don't have to look far to find great instruments to connect to. Whether it's using the Taktile via the MIDI module, controlling your MS­20mini with the CV module, or recording everything on the go using the USB I/O module, there are really endless combinations to explore."
There are many more littleBits innovations to come as well, including those submitted by the community at large. "The​b​itLab​is a great place to see what could be on the horizon (like the LFO module created with Korg, currently up for vote) and we'll be hard at work on the next modules that will push the limit of what can be done with littleBits, " added Rothman.
Pricing:
Midi: $39.95

CV: $34.95

USB I/O: $34.95

Synth Pro Pack: $139.95
More information about the Synth Kit and its specs may be obtained at:
Also check out this page with tons more videos showing how to make these new modules play nice: http://littlebits.cc/introducing-midi-cv-and-usb-io
More About the New Modules:
The M​IDI ​module allows you to control the Synth Kit from MIDI­enabled hardware instruments and computer software (Ableton Live, Pro Tools, etc). Additionally, it will allow you to create your own MIDI controller with littleBits modules by converting littleBits control voltages to MIDI messages.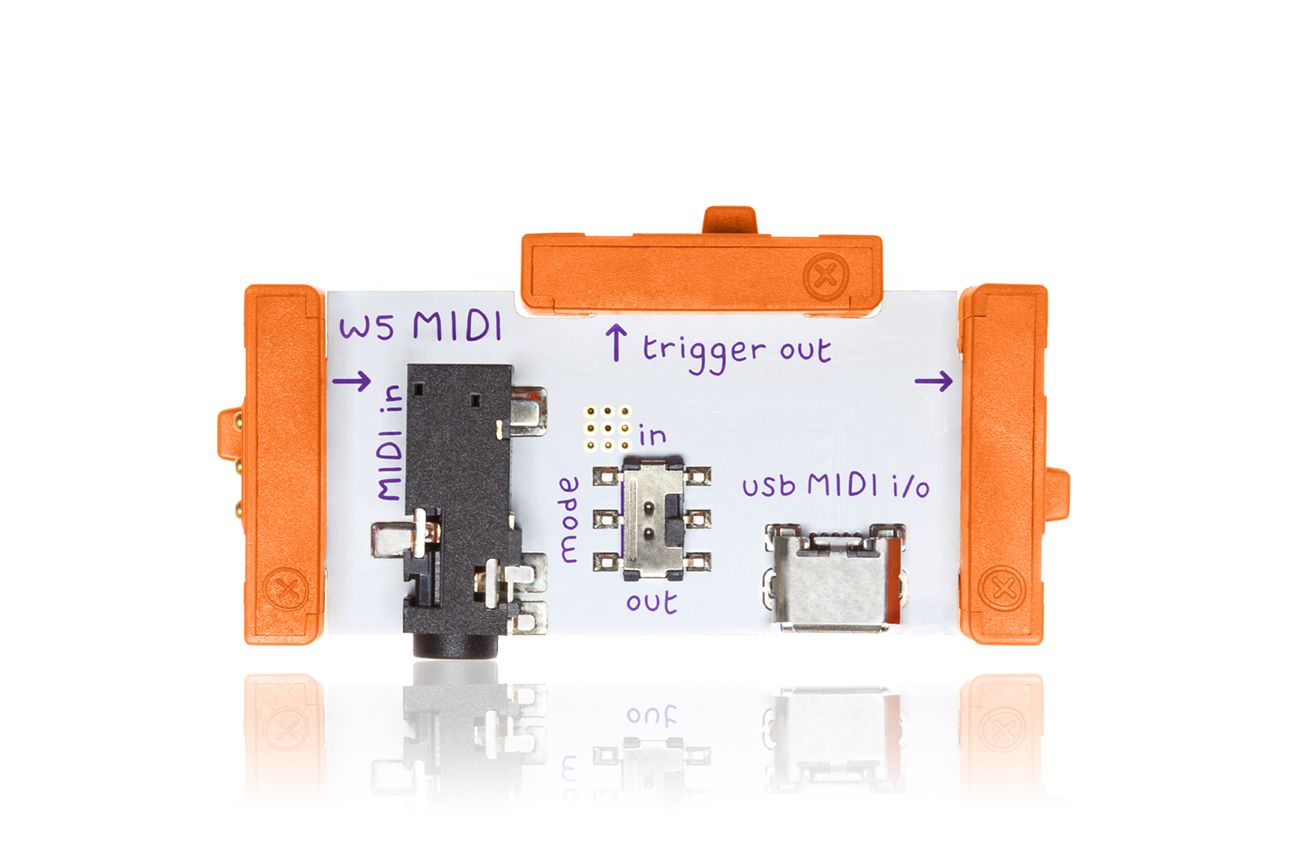 MIDI Module.
CV s​tands for "control voltage" and is a widely used term in the realm of analog synthesizers. A control voltage is a variable voltage signal that is used to control module behaviors ranging from the pitch of oscillators to the cutoff setting of filters and more.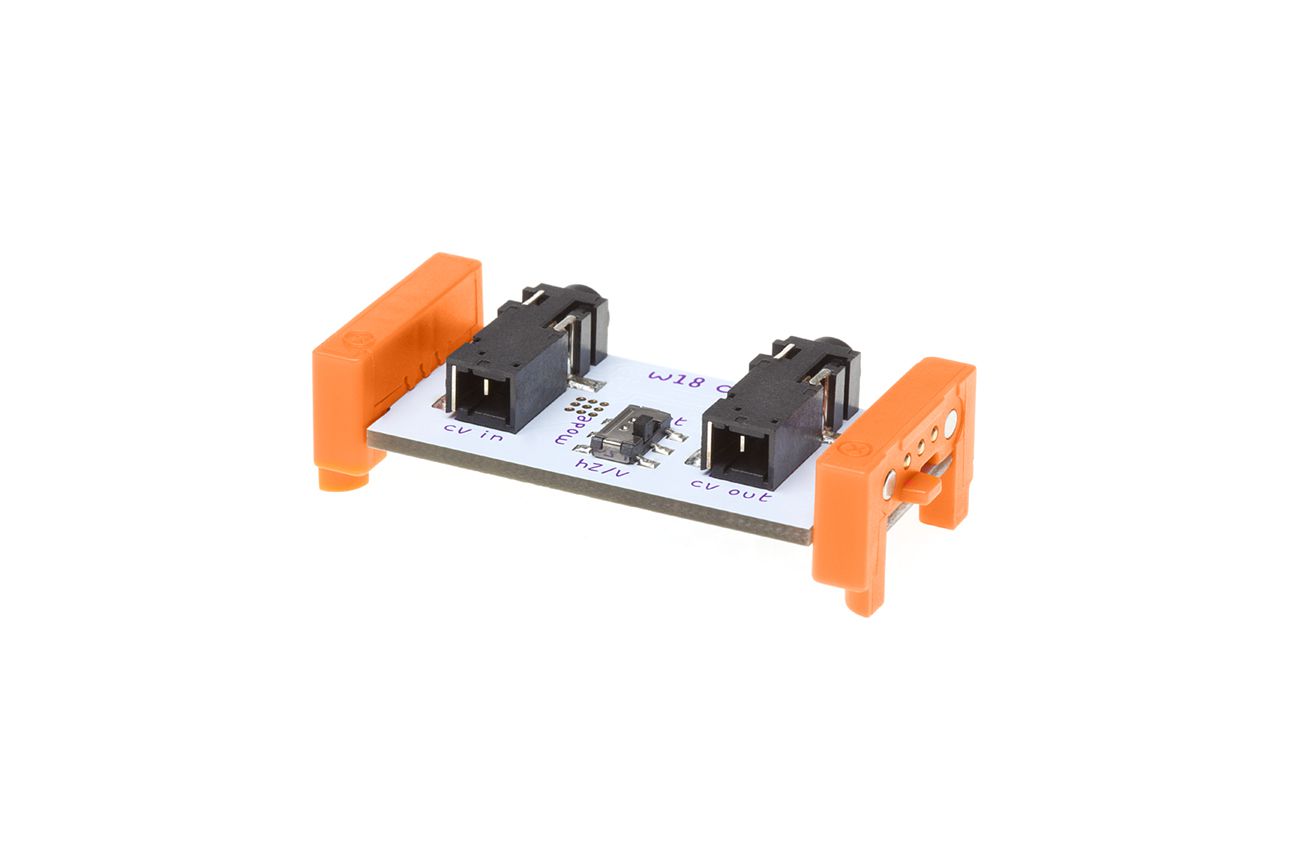 CV Module.
The U​SB I/O​ module allows you send and receive digital audio and control voltages to and from a computer. When using in conjunction with a DAW, you can record your Synth Kit directly into a computer without the need of an external audio interface. You can also send audio from a computer into the littleBits system to manipulate it, for example with the filter and delay modules.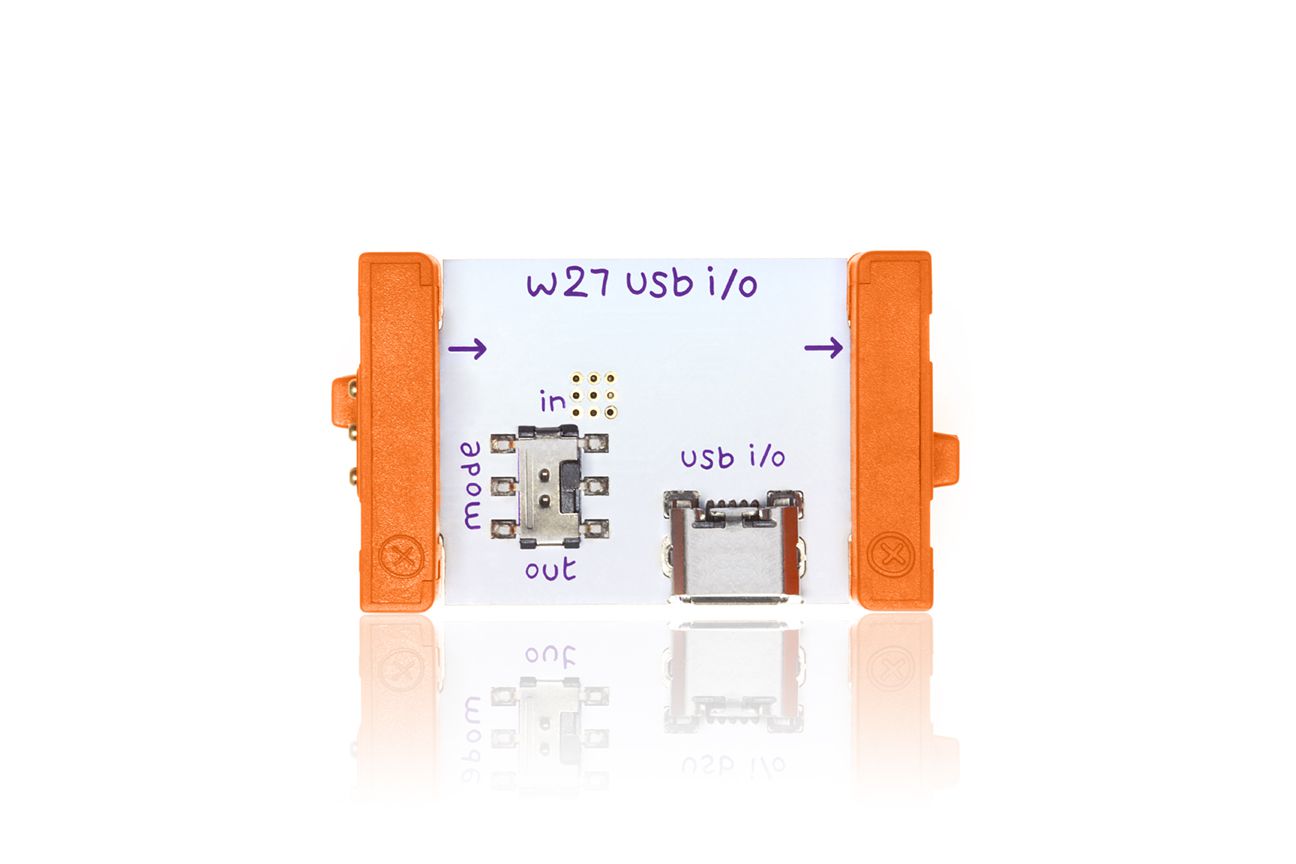 USB I/O Module.
Pricing:
Midi: $39.95

CV: $34.95

USB I/O: $34.95

Synth Pro Pack: $139.95