在今天的博客,我将分享一些社会工程技术。
也许你曾经在一段时间在俱乐部发挥。也许你推广活动所有的时间。也许你坐在你的工作室,每周7天,和你生产轨道的DJ总是不忘把他的客人名单上。漂亮的粗鲁,也考虑到你设计和安排了他所有的轨道!
秘密掌握了嘉宾名单。
首先,尽快名单上你的名字。
生产者和音乐家是非常繁忙的演出一天。
与该说,作为一个音乐家,我得到我的电话演出当晚的90%。
I came up with a clever way to handle my guest list without having to sweat the last minute add-on's.
What I do is create fake names.
Yep. Simple, and brilliant. Say I get 5 comps from the promoter. I come up with 5 names, and put them on the list and turn that in a week ahead of the event.
我使用顺序的名称,
作为起诉的电话和文本来演出当晚,我只是说,"是你在名单上是为A.亚当斯。"
下次调用。 "是的妈妈,你在名单上,告诉他们你B.亚当斯在门口.....没有我不以为耻,有我妈妈在显示,我只是使用代号... ...不要说,妈妈,我爱你出来... ...是的,你可以告诉大家,你是我的妈妈。"
Sheesh。
有时,当你众所周知,一个好主意,把作为一个代号名单上,因为我的朋友布赖恩佛教我。
发生了什么事,你看,是
名单女主人:Ohhh!你DJ Wolfie,真的吗? ?我:是的。名单女主人:哦,因为你已经在里面。我已经让DJ Wolfie。
我:Ohhh真的吗?他什么样子。 ?"列表中的女主人:Go的T恤,棕色头发。 (这就好比说有人说你的阵营,在燃烧的男子是,"它附近的一个房车,出门前也有一些汽车端口遮阳结构")
我:他是谁?
名单的情妇一堆实验室家伙。他是一个漂亮的男孩类型。
我说:啊哈hahahahaha ..... reeeeeeallly。我想我可能只知道这是谁。
List Mistress: Go on in.
Straight to the back area. Pumpkin's rocking it proper. I find Bryan Foley. and I say to him: ?"Hey, DJ WOLFIE, how You been?" Foley: Dude! So sorry, I didn't know you'd actually be coming out tonight....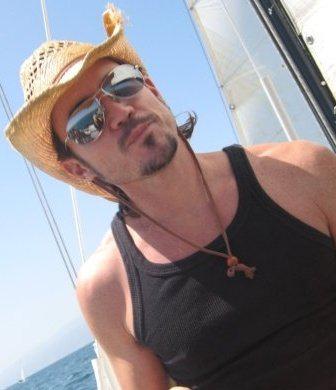 布赖恩弗利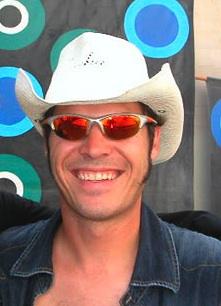 DJ Wolfie
I find the whole thing completely hilarious. Like, I've seen Bryan work so hard on so many setups, build so many stages, carry so many of his band mates drums, pack so many 40 foot stake-beds to the top, then be the one driving them to the site.... Really, unless you're there for set up or break down, you have no idea how hard working Bryan is. So I told him: Dude, I'll give you my comp any day of the week. You've earned it.
Of course when I get to The KING KING for the next Do Lab Party I'll be letting the door person know Im on the list as "BRYAN FOLEY." And the next time I go to Ritual, I'm going as "DJ Coyote". Hmm. I hope Bryan doesn't read this.