No blog de hoje, eu estou indo compartilhar de algumas tecnologia de engenharia social.
Talvez você jogar em um clube de vez em quando. Talvez você promover eventos o tempo todo. Talvez você se senta em seu estúdio 7 dias por semana, eo DJ que você produz faixas com sempre se esquece de colocá-lo em sua lista de convidados. Muito rude, muito, considerando que você engenharia e arranjou todas as suas faixas!
O segredo para dominar a lista dos hóspedes.
Primeiro de tudo, ter seu nome na lista o mais cedo possível.
Produtores e músicos estão muito ocupados o dia de um show.
Com isso dito, como músico, tenho 90 por cento das minhas chamadas a noite do show.
I came up with a clever way to handle my guest list without having to sweat the last minute add-on's.
What I do is create fake names.
Yep. Simple, and brilliant. Say I get 5 comps from the promoter. I come up with 5 names, and put them on the list and turn that in a week ahead of the event.
Eu uso nomes seqüenciais,
Como a telefonemas pedindo e textos vêm em na noite do show, eu simplesmente dizer "Sim, você está na lista. Como A. Adams."
Próxima chamada. "Sim, mamãe, você está na lista. Diga-lhes que estamos B. Adams na porta ..... Não, eu não tenho vergonha de ter minha mãe em um show, eu só uso nomes de código .... Não diga que a mamãe, eu amo que você está vindo para fora ... Sim, você pode dizer a todos que você é minha mãe. "
Sheesh.
Às vezes, quando você está bem conhecido, é uma boa idéia para ser colocado na lista como um nome de código, como meu amigo Bryan Foley me ensinou.
O que aconteceu, você vê, é que
Mistress lista: Ohhh! Você está DJ Wolfie, Sério? ? Me: Yep. ? Mistress Lista: Oh, porque você já está dentro. Eu já vamos DJ Wolfie In.
Me: Ohhh realmente? O que ele fez parecer. ? Mistress Lista: Go tee-cabelo, marrom. ? (Isto é como dizer a alguém onde o seu acampamento no Burning Man é por dizer, "é perto de uma RV e há algumas estruturas de sombra porta do carro na frente")
Me: Quem era ele com?
Mistress lista: Um monte de caras Do Lab. Ele era uma espécie de um tipo de garoto bonito.
Me: Aha hahahahaha ..... reeeeeeallly. Eu acho que eu só poderia saber quem é.
List Mistress: Go on in.
Straight to the back area. Pumpkin's rocking it proper. I find Bryan Foley. and I say to him: ?"Hey, DJ WOLFIE, how You been?" Foley: Dude! So sorry, I didn't know you'd actually be coming out tonight....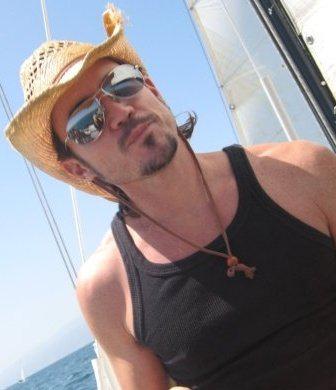 Bryan Foley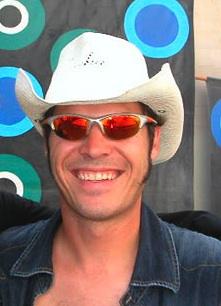 DJ Wolfie
I find the whole thing completely hilarious. Like, I've seen Bryan work so hard on so many setups, build so many stages, carry so many of his band mates drums, pack so many 40 foot stake-beds to the top, then be the one driving them to the site.... Really, unless you're there for set up or break down, you have no idea how hard working Bryan is. So I told him: Dude, I'll give you my comp any day of the week. You've earned it.
Of course when I get to The KING KING for the next Do Lab Party I'll be letting the door person know Im on the list as "BRYAN FOLEY." And the next time I go to Ritual, I'm going as "DJ Coyote". Hmm. I hope Bryan doesn't read this.