En el blog de hoy, voy a compartir algunas técnicas de ingeniería social.
Tal vez usted juega en un club de vez en cuando. Tal vez la promoción de eventos todo el tiempo. Tal vez usted se sienta en su estudio de 7 días a la semana, y el DJ que se producen con las pistas siempre se olvida de que lo pongan en su lista de invitados. Bastante grosero, demasiado, teniendo en cuenta que diseñado y organizado todas sus canciones!
El secreto para el dominio de una lista de invitados.
En primer lugar, poner su nombre en la lista tan pronto como sea posible.
Los productores y los músicos están muy ocupados el día de un concierto.
Con eso se dice, como músico, me sale el 90 por ciento de mis llamadas la noche del concierto.
I came up with a clever way to handle my guest list without having to sweat the last minute add-on's.
What I do is create fake names.
Yep. Simple, and brilliant. Say I get 5 comps from the promoter. I come up with 5 names, and put them on the list and turn that in a week ahead of the event.
Puedo usar nombres secuenciales,
Como las llamadas telefónicas pidiendo y los textos vienen en la noche del concierto, simplemente decir: "Sí que está en la lista. Como A. Adams."
Llame al siguiente. "Sí mamá, que está en la lista. Dígales que usted está B. Adams en la puerta ..... No, no estoy avergonzado de tener a mi madre en un espectáculo, sólo tiene que utilizar nombres en clave .... No diga que mamá, me encanta que te sale ... Sí, usted puede decirle a todos que eres mi mamá ".
Sheesh.
A veces, cuando estás bien sabido, es una buena idea para poner en la lista como un nombre en clave, como mi amigo Bryan Foley me enseñó.
¿Qué pasó, te veo, es que
Mistress lista: Ohhh! Estás DJ Wolfie, ¿En serio? ? Me: Sí. ? Lista Maestra: Ah, porque ya estás dentro. Ya que DJ Wolfie En.
Me: Ohhh realmente? ¿Qué aspecto tenía. ? Lista Maestra: Go-T, cabello castaño. ? (Esto es como decirle a alguien en su campamento en Burning Man diciendo: "está cerca de una caravana y hay algunas estructuras portuarias coche sombra al frente")
Me: ¿Quién estaba con?
Maestra de lista: Un grupo de chicos No laboratorio. Era una especie de un tipo de niño bonito.
Me: Aha hahahahaha ..... reeeeeeallly. Creo que sólo podría saber quién es.
List Mistress: Go on in.
Straight to the back area. Pumpkin's rocking it proper. I find Bryan Foley. and I say to him: ?"Hey, DJ WOLFIE, how You been?" Foley: Dude! So sorry, I didn't know you'd actually be coming out tonight....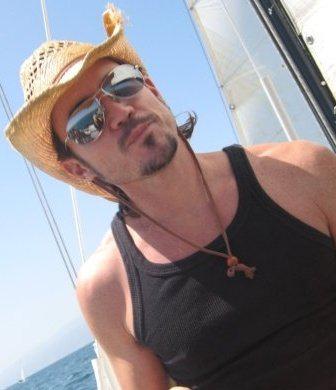 Bryan Foley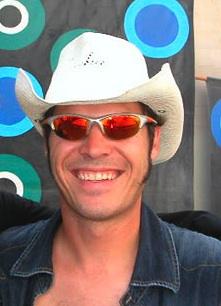 DJ Wolfie
I find the whole thing completely hilarious. Like, I've seen Bryan work so hard on so many setups, build so many stages, carry so many of his band mates drums, pack so many 40 foot stake-beds to the top, then be the one driving them to the site.... Really, unless you're there for set up or break down, you have no idea how hard working Bryan is. So I told him: Dude, I'll give you my comp any day of the week. You've earned it.
Of course when I get to The KING KING for the next Do Lab Party I'll be letting the door person know Im on the list as "BRYAN FOLEY." And the next time I go to Ritual, I'm going as "DJ Coyote". Hmm. I hope Bryan doesn't read this.