I am frequently called upon to help composers learning to use Logic Pro either in migration from another DAW or in conjunction with another DAW. As we, long time Logic Pro users who have experience with another DAW well know, it is idiosyncratic and marches to the beat of its own drummer.
One of the confusing things about Logic Pro compared to other DAWs is quite simply the names Logic Pro uses for certain tasks and preferences that are unique to it. I attribute some of this to the fact that the developers are Germans and translation from German to English can be challenging, as there are connotations as well as the actual definitions. That said, some of the naming is just odd and even long time Logic Pro users may not be aware of what is actually the purpose of these.
So let's explore a few.
Track Mute/Solo
In Pic 1, I have opened the Audio Preferences and navigated to the General Tab. In the Track Mute/Solo rectangle, you see CPU-saving (Slow Response) but that is not the default. The default, which you see as a choice in Pic 2 is Fast (Remote Channel Strips).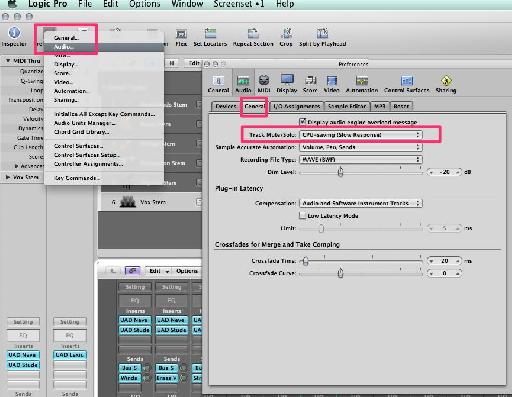 Pic 1.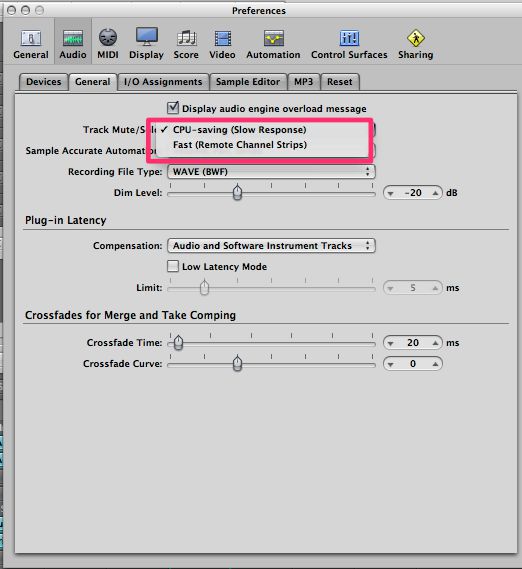 Pic 2.
Faster is better, right? Of course, you want that. So why have I chosen the other preference? Because we may have multiple tracks that flow through the same Channel Strip and with the default Fast setting, the reason it is 'fast'