Learn FabFilter's Creative Plugins
FabFilter are well known for their mixing plugins, but they also have some hidden gems in their creative bundle. Learn all about them in this course, by Rishabh Rajan.
FabFilter Creative Bundle Explored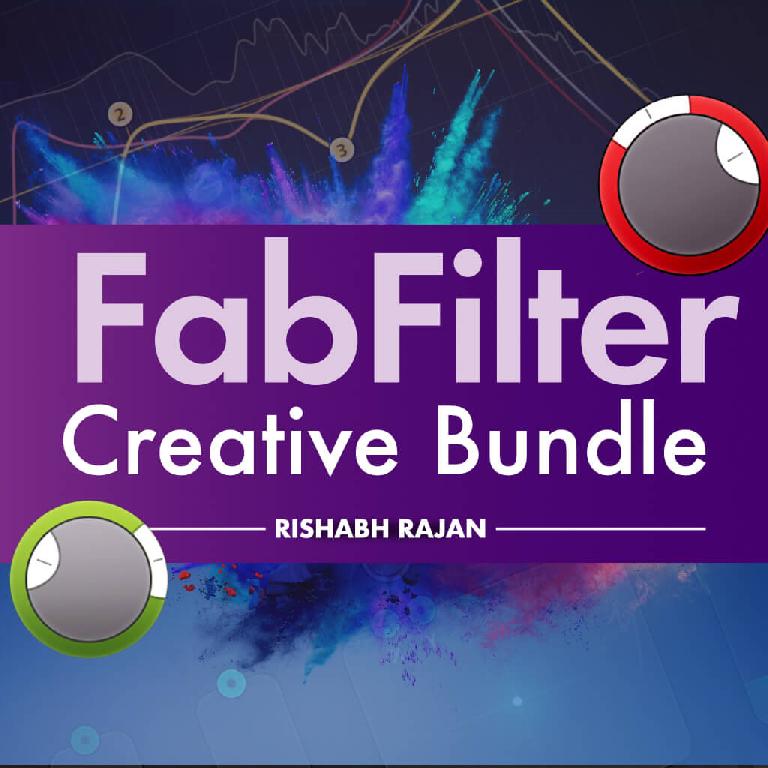 This new course is an in-depth journey into the features and functions of the Creative Bundle plugins. What is included in this bundle? Twin 3, an innovative subtractive synthesizer with some novel features; Saturn 2, an unparalleled distortion plugin; Timeless 3, a very cool delay plugin; and Volcano 3, a powerful filter effect. These 22 tutorials will give you the knowledge you need to create your own unique sonic identity with these innovative plugins.
Twin 3
The first plugin you'll explore is the Twin 3 subtractive synthesizer. This innovative plugin is equipped with some novel features that will enable you to create complex and intricate sounds. You'll learn about its oscillators, filter section, modulation, random LFOs, and effects section, giving you a deep understanding of how to use this powerful tool.
Saturn 2
Next up, you'll delve into Saturn 2, FabFilter's flagship distortion plugin. This unparalleled plugin offers multiband saturation and distortion capabilities, giving you complete control over your sound. You'll explore the feedback controls, multiband options, and modulation capabilities, allowing you to create a range of unique and dynamic sounds.
And more...
Next, you'll move on to Timeless, a highly versatile delay plugin. Here, you'll learn all about the delay, color, and multi-tap controls, as well as the onboard filter. Last but not least, you'll discover Volcano, one of the best filter plugin available. You'll play with the filter controls, routing options, and modulation capabilities. By the end of the course you'll have a thorough understanding of every plugin included in the Creative Bundle, and you'll know how to use them together to create expressive and dynamic music, soundscapes, and sound effects.

So get ready for a very creative experience! Grab your headphones now, and prepare to witness the limitless possibilities of FabFilter's creative bundle!