LayR 1.0.3, Massive Poly Synth For iOS, New Features In Free Update
One of the most impressively powerful synths for iOS, LayR, just got a free update with new features and bug fixes. Here's what's new for this excellent iPad and iPhone friendly synthesizer.
One of the biggest and most impressive synths released in 2017 has to be LayR. It's huge. It's polyphonic. It sounds great. It's pushing the envelope of what is possible on iPad and iPhone. And it just received a tasty free update, taking it to v. 1.0.3. There's new features and bug fixes a plenty in this release.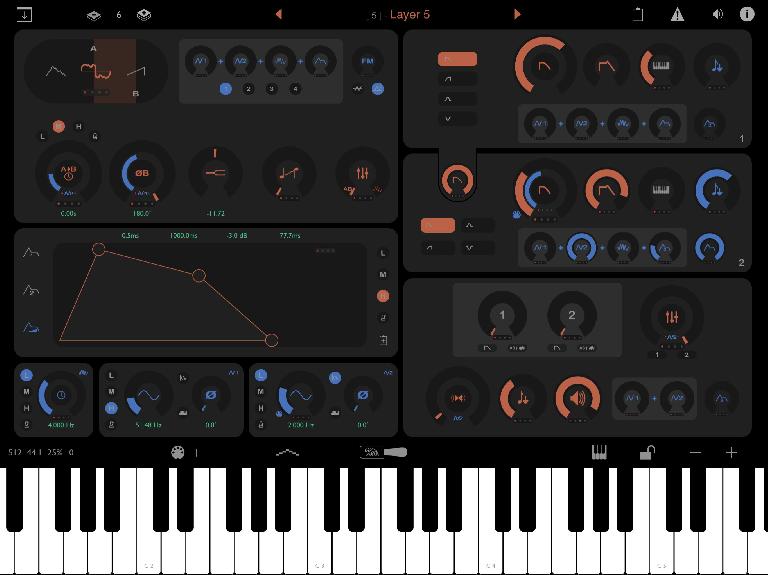 Here's everything you need to know. And we'd highly recommend you check out this iOS synth if you haven't done already.
Andy from Living Memory told us he submitted the update v1.0.3 for LayR to the App Store during this week. Today it's available for download. He tells us this 1.0.3 free update "Squashes all known bugs and adds several new features including some great new preset banks".
Here's a video walkthrough of LayR:
LayR 1.0.3 NEW FEATURES:
New preset banks created by Red Sky Lullaby and Brice Beasley.
FX sends added to Layer Strips.
An option to select an alternative dials view for Envelope, allows assigning MIDI to A,D,S and R.
Added IAA transport buttons and time display when hosted in IAA.
Improved IAA beat Sync for Arpeggiator. ( in preparation for Ableton Link and Audiobus 3).
Slightly improved reverb with a pre-delay parameter.
You can now assign MIDI and link controls in Layer Strips by long pressing.
New shortcut in MIDI Assign View: Repeatedly double tap range dial to set various default ranges. – Added a toggle switch to enable/disable Pitch Bend in Layer Strips
Added a Reset Factory Presets button to Settings for updating/restoring latest presets.
Small improvement to note stealing algorithm.
Increased threshold for closing FX view with a swipe.
Arpeggiator: Hold mode can now be set by a Sustain Pedal message over MIDI.
Settings option to save state on quit and restore on launch.
Settings option to ignore all notes off over MIDI
Settings option to not reset master volume when loading performance.
Settings option for iPad UI: swipe left or right on background to change layers
Settings option for iPad UI: swipe down on background to exit layer editor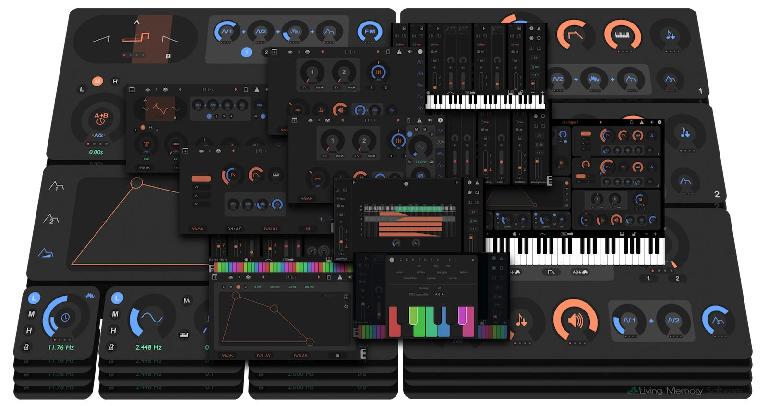 LayR FIXES:
No longer crashes when using MIDI controller with LFOs in Tempo mode.
No longer crashes when attempting to assign MIDI controller to Envelope Time Mode buttons.
Fixed a small glitch when releasing looped envelopes in tempo mode.
Fixed a potential crash when starting legato notes which are transposed out of MIDI range.
Fixed an issue with CME air keyboards that caused stuck notes.
Fixed a bug in reverb damping filters.
Lowest note of a key span is no longer ignored if key span has a fade.
Settings view is now scrollable, items no longer scroll up to be unavailable on iPhone SE
"Open In" now works when using sources other than iCloud Drive via iOS Documents Picker.
Onscreen keyboard no longer scrolls back to middle after scrolling to low notes.
iPhone onscreen keyboard no longer jiggles around while dragging.
Keyboard Edit view is now rendered correctly on small screen phones.
Text and notes are now saved correctly with exported presets.
LFOs for AM modulation are no longer incorrectly Inverted.
Improved solo/muting behaviour.
Fixed a rare bug where a high random smoothing value could cause an effect similar to a long portamento.
Fixed a case where portamento wasn't reset when voice is restarted.
MIDI Volume cc7 for controlling Instrument Volume now uses full range if instrument is saved with zero
volume.
Performance name no longer reverts to "Master" after editing
In layer help overlay "FM Amount" changed to "Env Pitch Amount".
iPad help, "Random mod amount" and "LFO2 mod amount" captions were reversed.
iPhone help typo in Filter 2 Section.
Keyboard: increased contrast of playing notes when using coloured keys
Keyboard: Use touch down to determine whether to use white or black keys for velocity/mod.