Montreal-based mastering and distribution platform, LANDR, is proud to announce the worldwide release of Tonic: the latest update to its cloud-based mastering software. Engineered to provide LANDR users with additional customization features for each master, Tonic takes AI-enhanced mastering to a whole new level.
"Mastering is our core offering. It's what we do best. Our users have been asking for more control, and we delivered. We're happy to offer the LANDR community a new level of professional sound and customization tools for musicians of all genres and backgrounds." —Pascal Pilon, CEO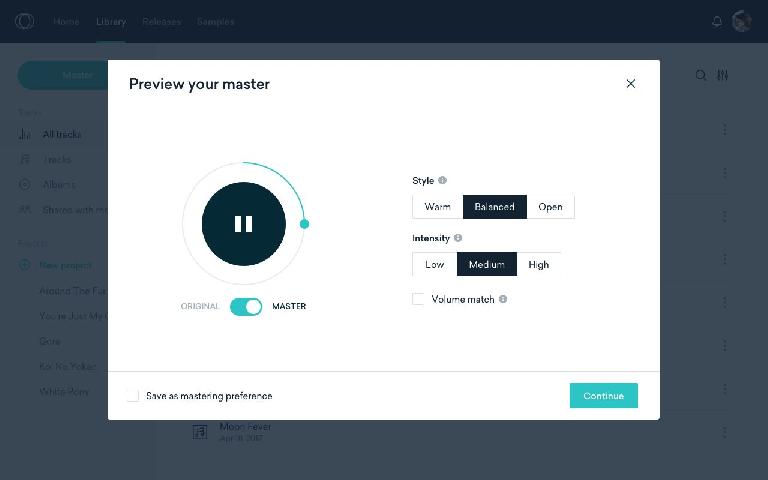 Subscribers now have the ability to choose from three distinct mastering styles:
Warm—Vintage warmth with softer compression for thick, smooth sound
Balanced—Controlled, with focus on balance, clarity and depth
Open—Modern, open sound with emphasis on punch and presence
"The masters are significantly different in flavour and in EQ. I can notice the different nuances of each profile. This is a powerful feature and I cannot wait to be able to use it on a daily basis." —Nik Metaxas (Indie/Folk Singer-Songwriter, Pro subscriber)
In addition to the choice of mastering style, LANDR now allows artists to preview their options more clearly with Volume Matching. Users can also optimize their workflow with Mastering Preferences, save their settings for future projects and apply them to stems and bulk uploads.