Now here's a piece of news that passed us by the first time that you might be interested in. (Editor's Note: it was 1st of April when we received the email press release so we naturally assumed it might be of a humorous nature! But the joke's on us it would seem.
LANDR and Ableton have partnered on a free effects racks flatpack to help LIVE users make great premasters.
The Tone Sculptor audio effects racks are designed to carefully enhance and attenuate key frequency ranges in mixes.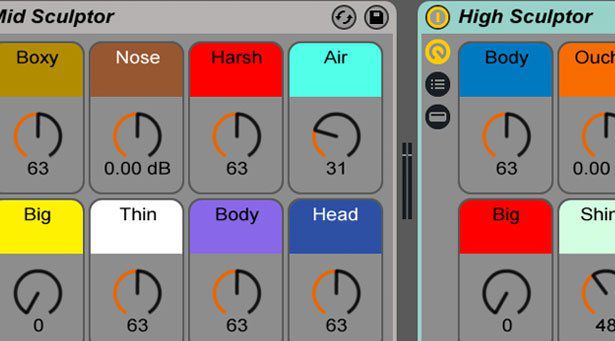 LANDR Sculptor.
The Low, Mid and High Sculptors are perfect for adding just the right touch of polish, glue, and analog character to your tracks. Further refinements can be achieved by tweaking the intriguingly named "Pixie dust", "Ouchie", "Big", "Nose", and "Old Skool" controls.
More info and free Tone Sculptors download: