Dehumaniser is an incredible vocal processing VST from Krotos that is used for film, TV, video games and much more. Using it on pre-recorded or real-time mic inputs delivers results that used to take hours and hours to accomplish. Whether you are looking for monsters, creatures, animals, robots or anything in between, Dehumaniser can get it done!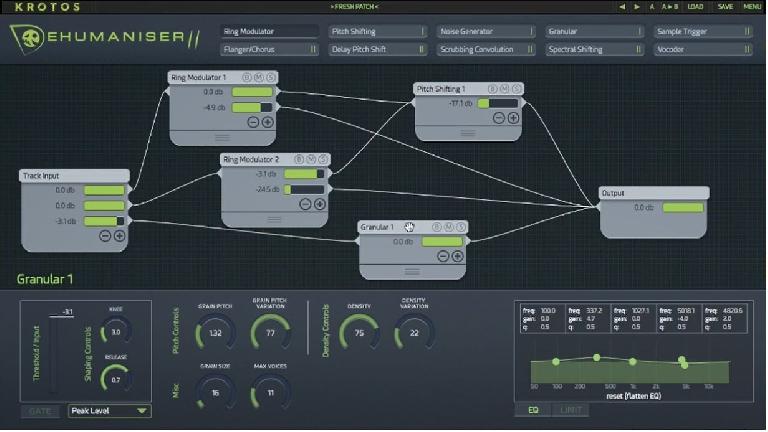 Recently we were lucky enough to have Matthew Collings pop by the Ask.Audio Academy to deliver a full hour-long MasterClass on Dehumaniser. Just listening to some of the Monster presets got me hooked, but he didn't stop there. Matthew also showed us how to start a couple patches from scratch. Check out an excerpt video below.
The patch in the clip below is running 2 Ring Modulators modules in parallel, with a Pitch Shifter at the end and a Granular module to add that extra bit of character. The results speak for themselves.