(MELVILLE, NY—November 12, 2014)—On November 12, KORG USA Introduces the volca sample, the next entry in the company's acclaimed series of volca products.

"volca sample starts with the fun and easy-to-use workflow and layout of the original true-analog trio of volca products, and shifts to internal and user-importable samples for music creation," says James Sajeva, Brand Manager for Korg products. "volca sample comes in at the same attractive price point as the rest of the line, and will appeal to both existing volca series owners as well as first-time volca customers looking for the power of PCM!"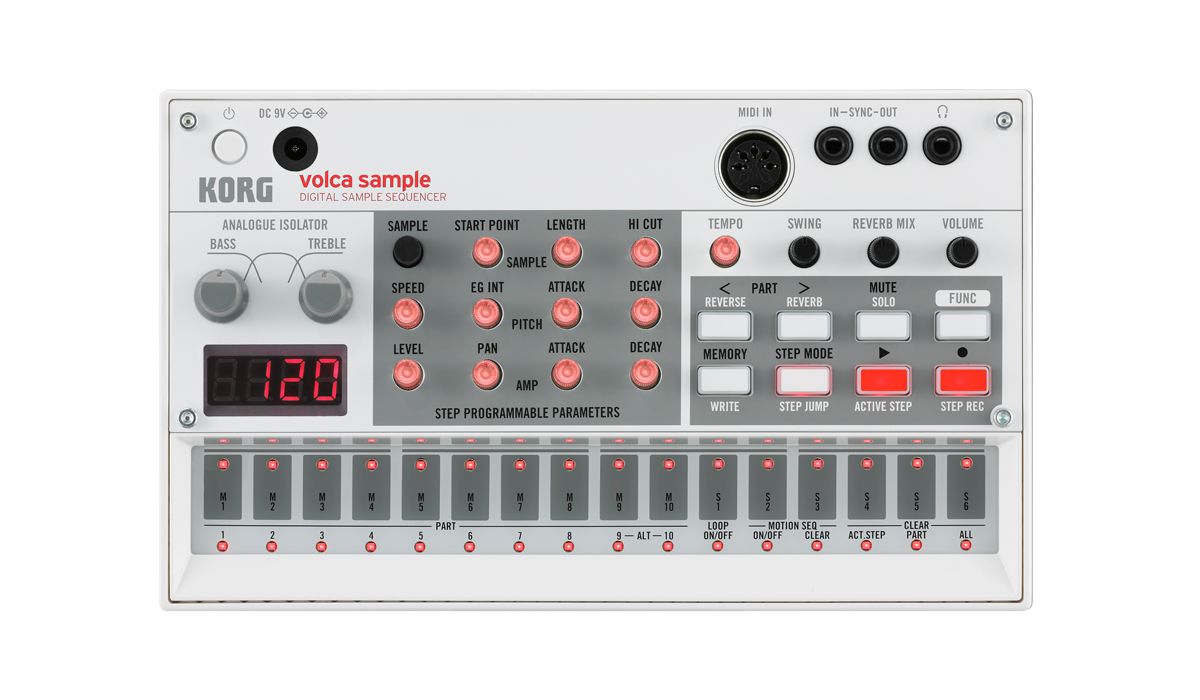 In addition to the 100 factory samples, users can record, manage, and import samples into volca sample via AudioPocket; a dedicated, free iOS App from Korg. Sample information is easily exchanged between their iOS device and volca sample over an 1/8" cable.

Product Overview
Sample step sequencer based on the volca platform

*PCM Sound engine (Up to 8 voice polyphony) + 16 Step Sequencer

*Sample Memory area: 4MB,31.25 kHz, 16 bit: Max: 65 seconds*100 User sample memory (100 preload) *10 Sequence memory (10 preload) *6 Song memory (6 preload)

*Digital Reverb *Internal Speaker

Dimension & Weight: Accessories: Options

*Analog Isolator *2-Way Power Supply:Battery-powered or AC adaptor:*Compact Body *Sync In/Out *iPhone app for loading sample files

: AA alkaline batteries x 6 (for verifying operation) , Sync Cable : AC adaptor KA350 (DC9V)