Korg Gadget for Mac has been widely lauded since its release thanks to the quality of instruments included. You can read our review here. Korg Gadget for Mac is currently on sale for $199 which is a good price. But if you want better than that, then you're going to be impressed by Gadget LE for Mac, a completely free (as in lunch) edition of this piece of music software.
While the full version of Gadget for Mac gives you 30+ instruments (or gadgets as they're called), Gadget LE provides a respectable five synths to play with: London, Dubline, Marseille, Phoenix and Chicago.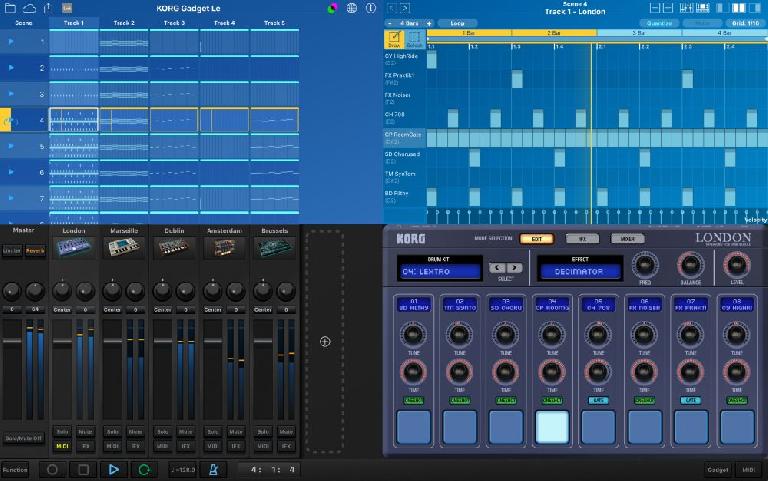 There are some other limitations too. Ableton Link support isn't available in the light version. Exporting audio, MIDI or as an Ableton Live project is also disabled, as are the iCloud and iCloud Drive features. You can't import MIDI files.
However, Korg have included Allihoopa and Gadget Cloud integration and the instruments included sound great and there seems to be no compromise on features in the arrange and mixer sections.
This is a great deal if you're curious to try out Gadget for Mac or just want to get your hands on some excellent sounding synths for free.