Korg Gadget 3 for iPad and iPhone has arrived. This version has been hotly anticipated, and true to their word Korg have released the iOS update for their popular mobile music production studio towards the end of March 2017.
One of the most interesting new "gadgets" in Korg Gadget 3.0.0 for iOS is Recife, a 16 pad drum machine. Plus there's two new gadgets designed for recording audio. Also of note is the ability to export plug-in data to Ableton Live, support for AudioShare and Allihoopa.
And of course, Korg Gadget 3 is Ableton Link compatible meaning you can jam in sync with a vast number of other Ableton Link enabled mobile and desktop music apps.
What's New in Version 3.0.0
Two new gadgets provide long-awaited audio recording.
"Recife" - A new powerful drum gadget with 16 pads.
Supports music sharing service "Allihoopa". http://allihoopa.com/
Supports exporting plug-in data with Ableton Live Export.
Supports audio document manager "AudioShare".
Other improvements have been made to enhance stability.
Korg tells us that, "Audio tracks let you include vocals, acoustic instruments and electric guitar. Support for audio tracks is a new and long-awaited step for KORG Gadget. There are two new audio track gadgets: the general-purpose Zurich can be used for recording sources such as vocals and acoustic instruments, and Rosario is optimized for guitar recording with a variety of effects and amp types provided. These gadgets elevate KORG Gadget into the realm of a true all-in-one production studio. In addition to recording audio, you can also import existing audio files.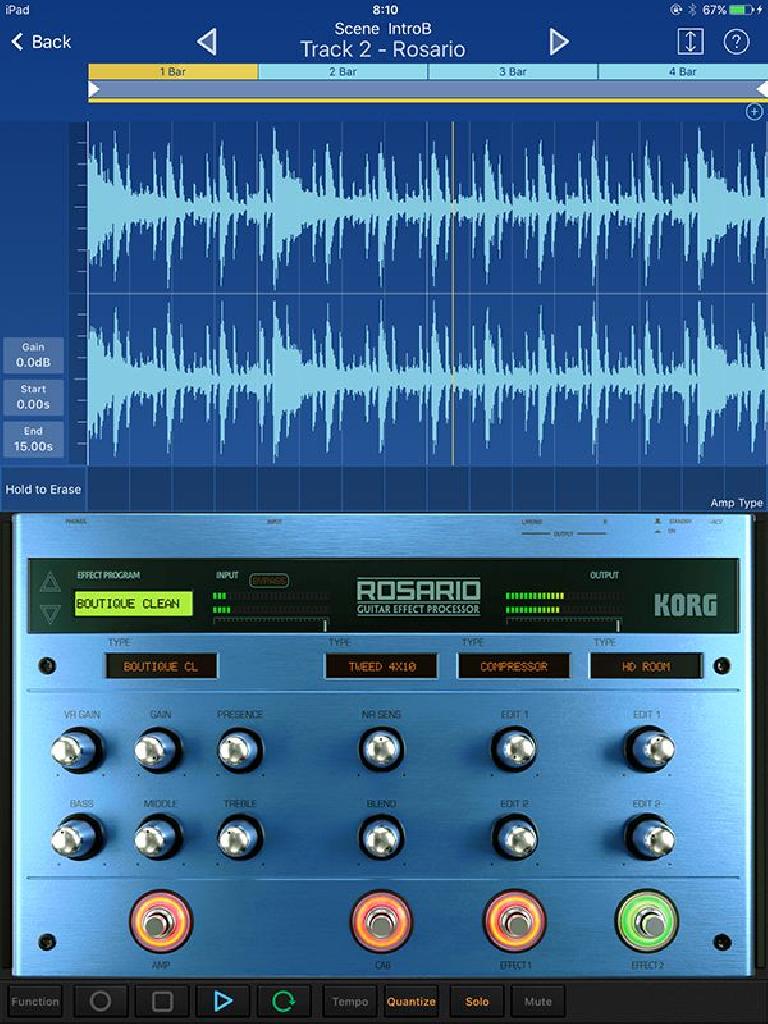 "Also provided is Recife, a new type of drum machine gadget with high-quality samples and 16 pads. For both audio and preset sounds, it features a high degree of freedom and widens your creative potential."
So, what does this mean for the delayed Korg Gadget for Mac? Our feeling is if the iOS version of Gadget v3 has hit the app store... Korg Gadget for Mac can't be far behind. Keep your fingers crossed and your eyes on AskAudio. We'll bring you the news when Gadget for Mac drops.