The idea of my favorite keyboard manufacturer creating noise cancelling headphones was a truly intriguing one. When Korg announced the NC-Q1 headphones targeting music professionals and DJs, I jumped at the chance to check them out. I spent 2 weeks testing out the Q1s with a variety of applications and here's what I found:
Let's Get Physical
Right out of the box, the NC-Q1s felt quite nice. They had enough 'heft' to them that they felt very professional, but not so much weight that they would get fatiguing to wear over long periods of time. These are designed for longer periods of use for sure, and I didn't think they necessarily should be as heavy as my mixing headphones.
There are a lot of physical features on the Q1s as these are made for pro work. There's a power button and corresponding LED, as well as a similar setup for enabling/disabling the noise cancelling. The entire outer right cup contains a touch sensor to toggle ambient sound monitoring. The headphones are charged with a micro-usb port, and they boast 36 hours of battery use on a single charge.
Most importantly, there is a headphone cable jack for connecting to a DJ mixer - and there is a port on both headphones for this which helps you be flexible when placing your hardware.
The ambient sound monitoring has its own volume control, which is nice when you need to communicate in the middle of a set. There is a sound enhancing button that adjusts the monitoring eq of the room. The attenuator button allows you to control the noise cancelling input level when you're in a loud room, and finally - a multifunction button for controlling playback transport.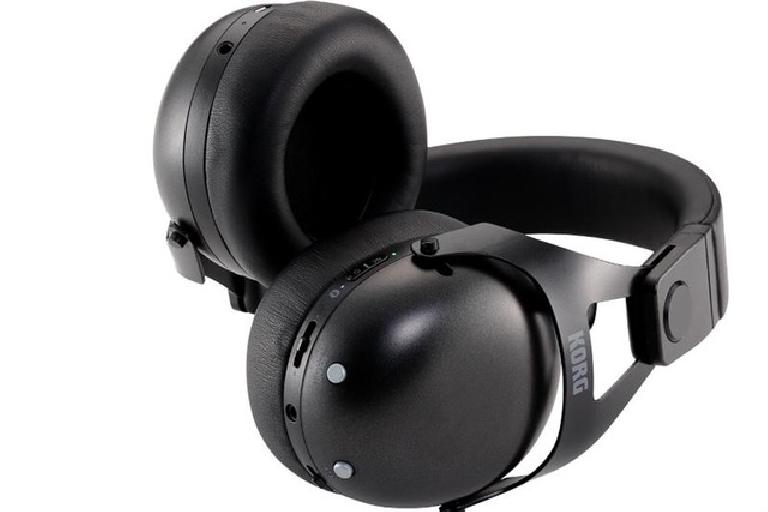 Sound Advice
I was extremely pleased to find that the Q1s did not over accentuate the outer frequencies like many other DJ oriented headphones. These headphones are definitely designed to allow for both personal and professional use. The noise cancelling feature allows for the frequencies to be a bit more balanced and not 'overblown' in a loud environment. I found that I could listen for longer periods of time at a lower volume, even when the room around me was exceptionally loud.
The bass frequencies seemed extremely full, but not artificially 'pumped'. The highs were crisp, but certainly not piercing. Having extremely accentuated outer frequencies is somewhat of a 'necessary evil' for DJ headphones as you have to be able to discern the music in your cans in an extremely loud club. The powerful noise cancellation on the Q1s eliminates the need to 'over blow' these frequencies and it is a welcome addition. Truth be told, I'm not typically a fan of noise cancellation - I often find it a bit distracting. With the Q1s, however, I did not find it to be extremely heavy handed. The headphones themselves isolate fairly well, so the 'effect' of noise cancellation doesn't disorient you.
In Use
For pro music and DJ applications, the NC-Q1s are fully equipped. Being able to simply toggle over to hear someone talking to you, then toggle back to complete isolation and focus on your audio source is incredibly helpful. The somewhat 'unmapped' function button is great for apps and operating transport wirelessly from your headphones. Finally, the built in Siri functionality make them fun for personal use as well. At $349 these headphones are priced well for the experience they offer.
Price: $349
Pros: Great sound without the typical 'overblown bass' of DJ headphones, highly effective noise cancellation, awesome feature suite, great ambient sound monitoring system.
Cons: Plastic controls on the headphones themselves could be recessed a bit more to make me feel better about tossing these in a backpack. Use the included case for sure!
Website: www.korg.com