Melville, NY - -June 1, 2015 - - The MS-20 mini, a faithful recreation of Korg's famous monophonic patchable MS-20, is now available for consumers at a new lower price of $449.99. When the MS-20 mini was introduced in 2013, it was a true-analog rebirth that answered the demands of enthusiasts the world over and inspired a new generation of artists.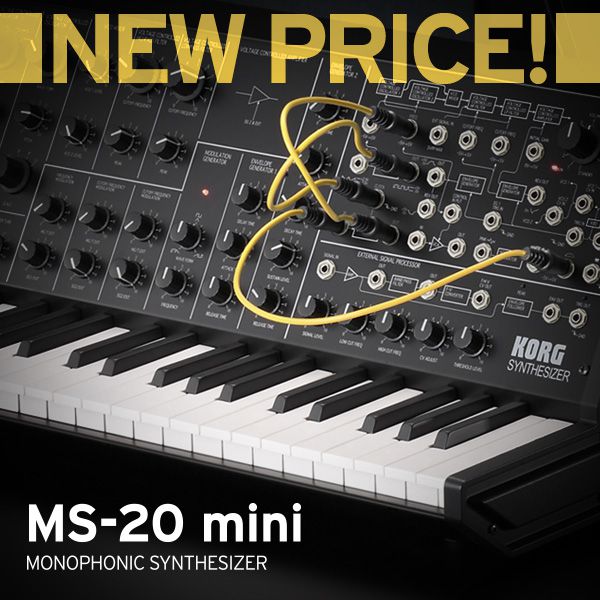 Now just $449.99 USD, the Korg MS-20 Mini just became a whole lot more attractive!
"For decades, musicians had been asking for a re-release of the MS-20, and when we released the MS-20 mini a few years ago, it provided them with all of its original characteristics, qualities, one-of-a-kind sound, fun and flexible patch bay and classic filters" shared James Sajeva, Brand Manager for Korg products.
"With this price change, we have made it easier for artists to add the coveted sounds and power of the MS-20 mini to their stage or studio. Beyond nostalgia, the mini is now priced so competitively that we expect it to become the instrument of choice for newcomers to the world of analog synths," added Sajeva.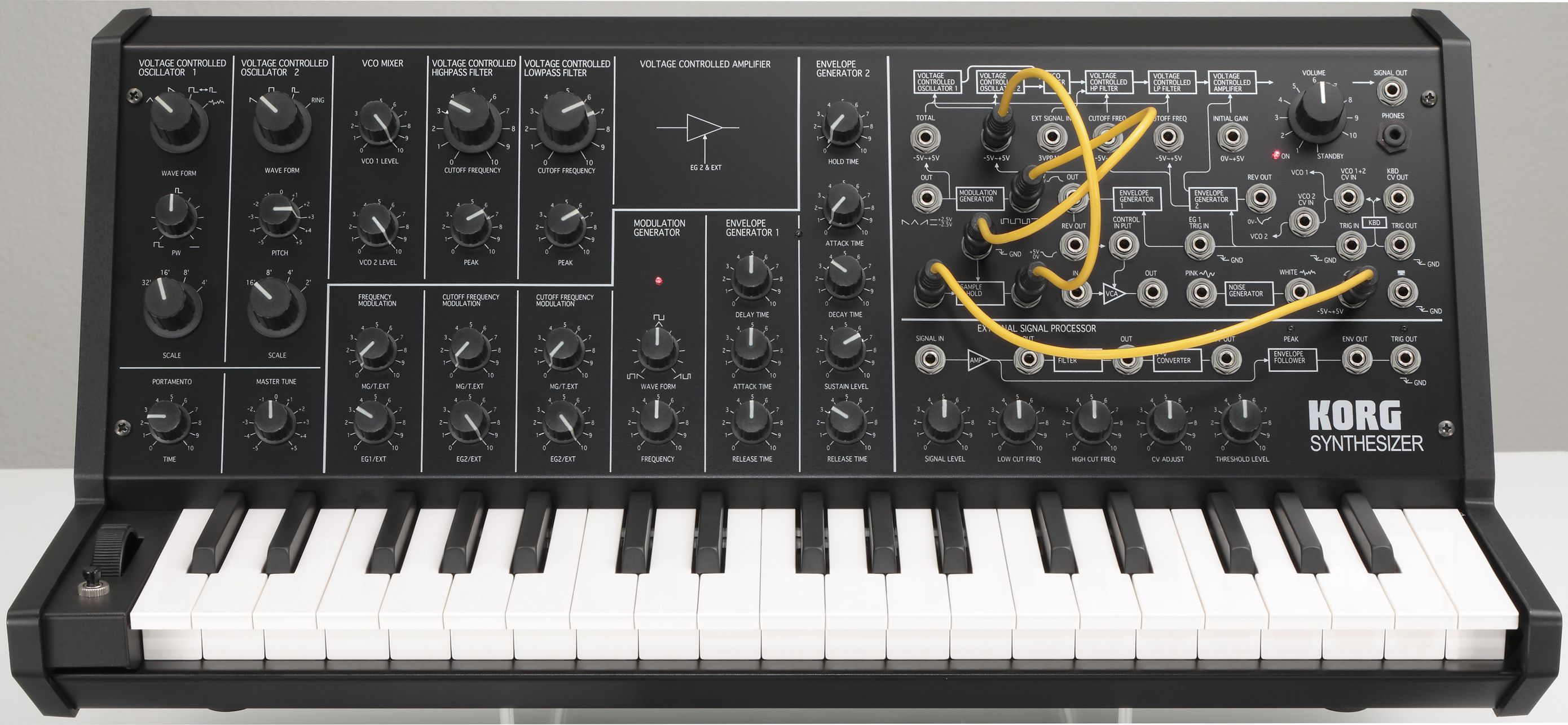 How could you not want a Korg MS-20 Mini in yoru studio?
MS-20 mini product information, as well as a dealer locator, can be found at Korg.com