Korg Arp Odyssey FS Synth Is Limited Edition
The Korg ARP Odyssey FS (full size) synth we caught glimpses of a couple of months ago is real and will be available soon. However, it looks like you'll need to act fast. It's a limited edition.
Since Korg re-created the ARP Odyssey one of the reactions has been against its smaller form factor. Well, in terms of the keys. It doesn't take long to come across a number of synthesists who yearn for full size keys on their machines.
So, November 2016 got many people excited when this Korg ARP Odyssey FS photo was leaked. FS stands for full sized keys in case you were still wondering.
But wait, before you start waving your Korg flags and unfurling banners of appreciation, this Korg ad in Electronic Musician spotted by a MatrixSynth reader, reveals an important detail. The ARP Odyssey FS is going to be available in "extremely limited quantities".
Here's the ad in full screen mode: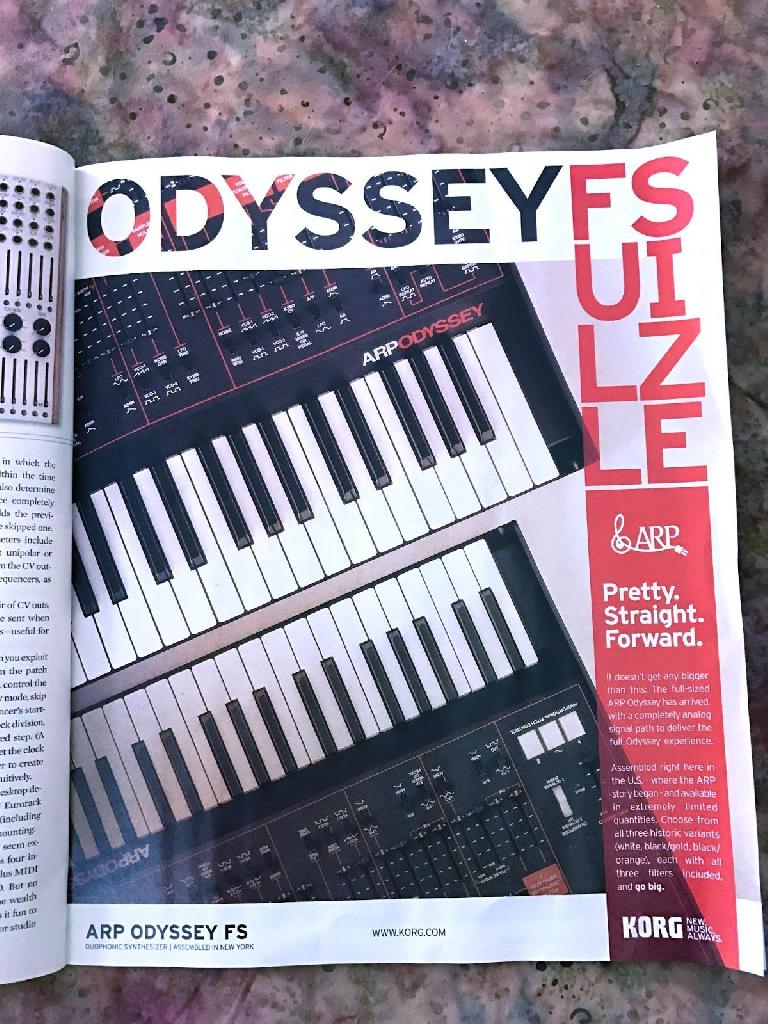 Perhaps Korg are testing the demand and resolve of the market before deciding on whether this limited edition will be mass produced? Though more likely is that the FS model is costly to build and makes sense to be a limited edition. Alterntaively, why create lasting competition for the smaller ARP Odyssey and ARP Odyssey module? Limited editions may keep the Full Size key camp happy and the mini-keys Odyssey owners happy too.
Either way, it'll be available in three color variations: white, black/gold, and black/orange. We don't know the date of availability, but it looks like it'll be January 2017 and we suspect there'll be a model or two at NAMM 2017. So stay tuned to AskAudio for a video or two!
[Via: MatrixSynth]
Web: No details on the Korg website yet. But they will be coming shortly.