Korg ARP Odyssey FS: Official Details, Price & Video Here
It's real. It's official. It's coming to NAMM 2017. The Korg limited ARP Odyssey is a true 1:1 recreation of the original 40 year old legendary duo phonic synth. Full details, pricing and video here.
We reported at the very end of December about the Korg ARP Odyssey FS and now Korg have officially announced their duophonic synthesizer, with the same spec as the Korg ARP Odyssey, but with full size keys is going to make its first public debut at the NAMM show 2017 in Anaheim in one week. There are three colors for the 37 full-size key version: white, black and black & orange.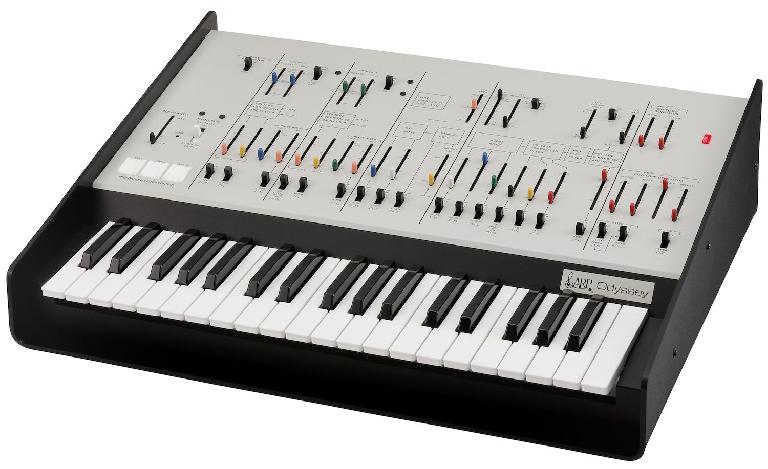 Here's the official press release from Korg about this limited edition version of the Korg ARP Odyssey FS accompanied by a video and some gloriously detailed photographs.
With Decades of Soul, The full-size ARP ODYSSEY is back in more ways than one!
Melville, NY - - January 12, 2017 - - The much desired full-sized ARP ODYSSEY has officially been announced by Korg USA with a standard keyboard and a completely analog signal path to deliver the full Odyssey experience. According to Korg USA, ARP ODYSSEY FS will be assembled in the US – where the ARP story began-- and be available in extremely limited edition quantities in all three historic variants (white, black/gold and black/orange) each with all three renowned filters included.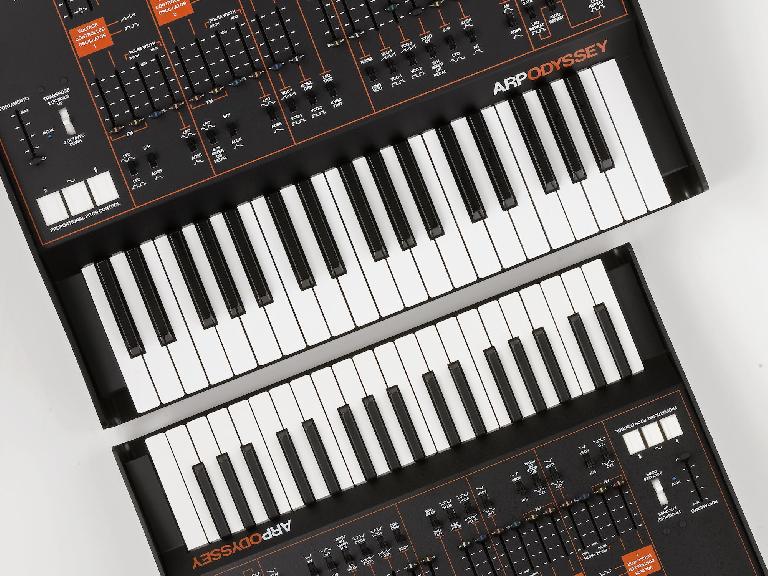 Like the ARP ODYSSEY series that relaunched the brand, and the modules to follow, the FS series offers the same three-filter configuration, USB and 5-pin MIDI and the classic rubber pitch and mod pads. The ARP OYSSEY FS will be shipped worldwide following its assembly in New York, USA. Skillfully and carefully assembled by a small number of experienced workers, overseen by David Friend, co-founder of ARP Instruments Inc. and advisor to the KORG ARP ODYSSEY
We don't have any details on the number of units that will make up the limited edition ARP Odyssey FS. But we do know that those who've been complaining about slim or mini key synths, and specifically the Korg ARP Odyssey, will soon have their wish granted, and at a reasonable price too.
We'll be at NAMM to shoot video of the ARP Odyssey FS and all the other Korg announcements from now until the NAMM show!
On display at the Korg USA booth #6440 in Hall A, the ARP Odyssey will be in stores February 2017 for an anticipated price of $1,599.99.