Within 24 hours of launching their Kickstarter for the FIELD KIT FX with a goal of €20,000, Koma Elektronik's new machine has received over €75,000 in pledges! There's still 30 days to go. The Field Kit FX starts at €219.
Here's more about this desirable effects machine that can be controlled by CV:
This new device is a powerful new cv-controlled effects unit for your electronic music setup and pairs extremely well with the KOMA Field Kit.
Sample Rate Reducer / Bitcrusher
All of this, combined with the new 4 Channel CV Interface which allows you to route four cv signals throughout the device, means an incredible control over sound and timbre and a great addition to your mobile performance rig.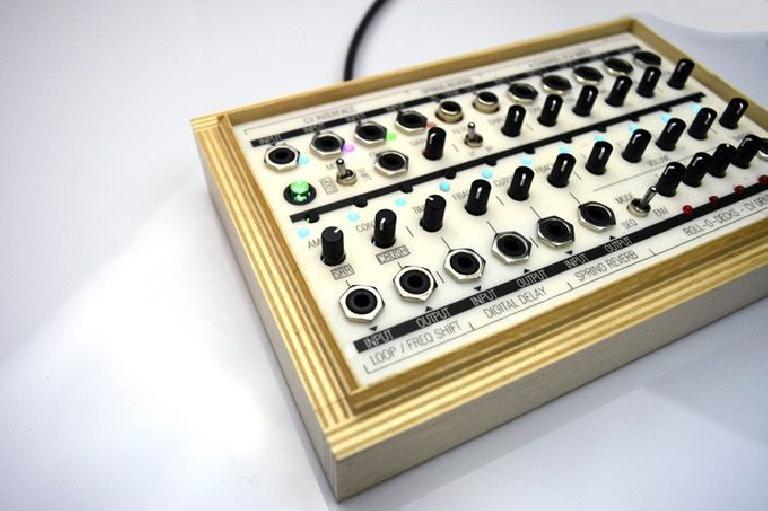 There's tons more detailed info on the Kickstarter page and one extra consideratoin is that Field Kit FX will be available both as an assembled unit in a wooden enclosure or as a Eurorack module.
The software is open source and Koma are giving everyone access to the source code of the DSP engine and user interface itself. The digitally controlled parts include the looper, the frequency shifter, sample rate reduction, bit crushing effect, phaser, the CV interface and the Roll-O-Decks. The code is commented, so even if you are not an experienced programmer you can tweak certain settings and see the results!