STOCKHOLM 2015-04-27: The super-productive developers at Klevgränd produktion continue to deliver high quality plug-ins. Today, they take their first step into a new product category: Software instruments. Enkl is a monophonic synthesizer, designed to be versatile and easy to use.

Enkl consists of two oscillators with one LFO each. These oscillators can be added, subtracted or multiplied together, and optionally processed though a filter. There is a simple built-in arpeggiator, a delay and a three-band EQ. The iPad version also has a unique "Extended Keyboard", which takes benefit of the touch screen, rather than trying to simulate a traditional keyboard.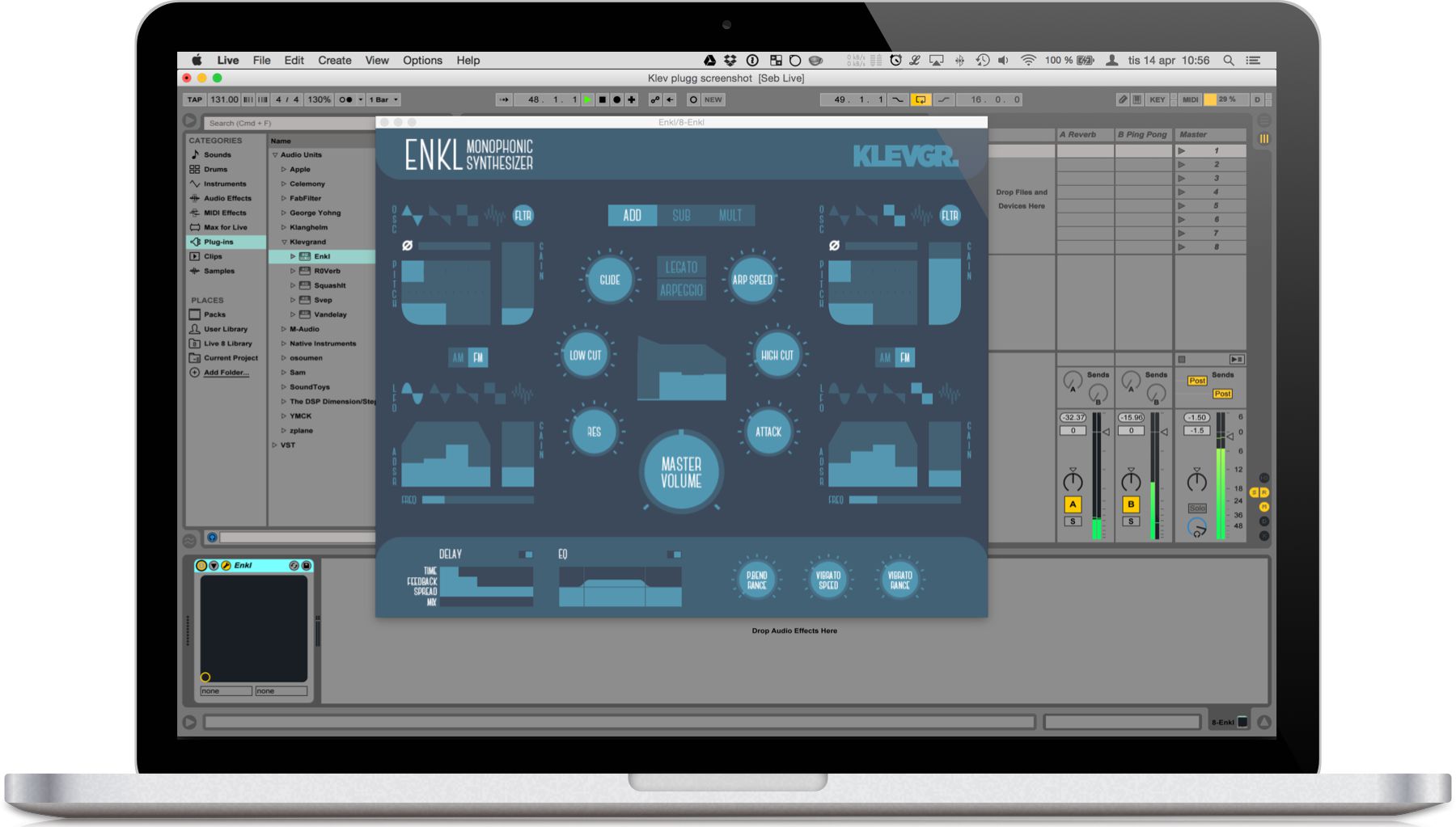 ENKL in Ableton Live.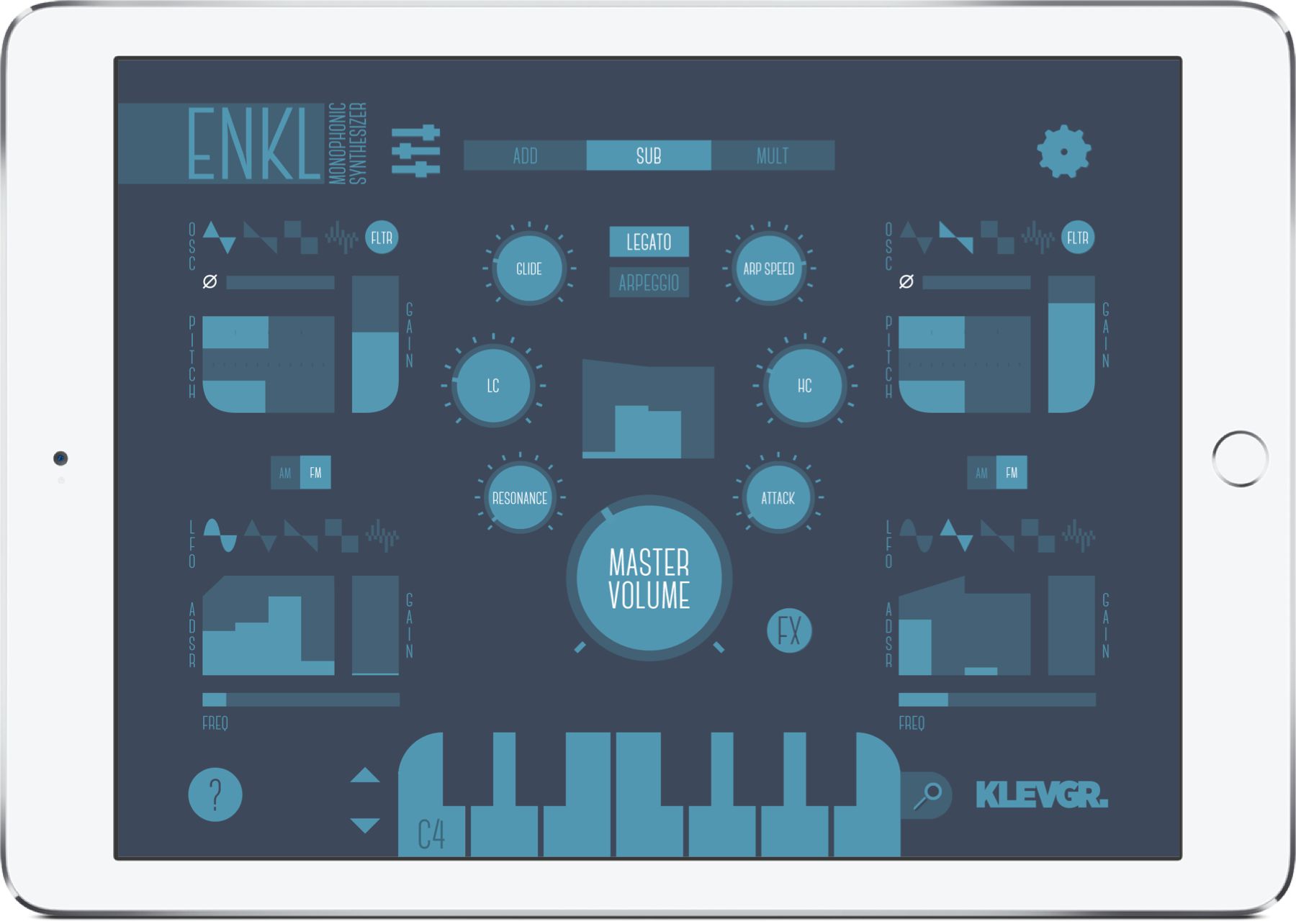 ENKL for iPad.
ENKL iPad: $5.99
AU/VST Plug-in: $14.99