Digital DJs looking for professional and durable cases to exclusively fit the Ableton Push, Pioneer RMX-500 and Pioneer DDJ-SP1 controllers need look no further as leading brand in DJ travel gear, UDG, has launched three bespoke hardcases for these popular controllers, skillfully designed from durashock molded EVA foam with robust, laminated nylon exterior, giving ultimate, DJ controller protection for life on the road. Prices start from €34,95/$34,95/£29,99 and all are now available from www.udggear.com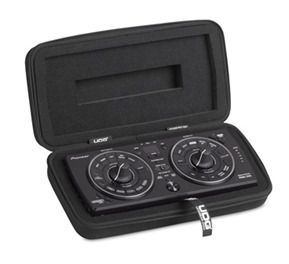 The U8422BL is ideal for the Pioneer RMX-500.
Since 2000, UDG has been the music professional's veritable go-to brand for all things highly functional and protective, for all valuable and coveted equipment. Known worldwide as an exceptional 'bag producer' for its well-designed and sturdy carry-alls, the UDG product line has grown with the digital age to now include controller bags, sleeves and cases to fit just about every controller on the market.
When the three aforementioned controllers arrived from Pioneer and Ableton, professional and amateur DJs alike struggled to find a case that would snuggly fit their kit and provide serious protection on the outer, so UDG came up with the solution. A super light EVA Hardcase constructed from durable lightweight compression molded EVA material with a laminated nylon exterior. The tough outer provides protection against drops, scratches and liquids, which makes it the perfect companion for the travelling DJ.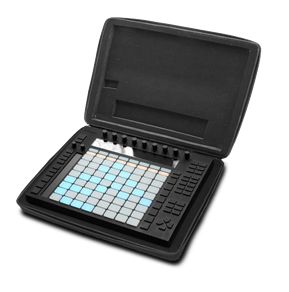 Your Ableto Push fits perfectly in the U8424BL.
Each hardcase features easy grip zipper pulls, but the star of the show is the Durashock molded EVA foam that has been expertly cut to protect dials, jog wheels, faders and buttons, meaning no unpleasant surprises when opening the case - everything is still intact!
The three new hardcases from UDG's 'Creator' Series continue to uphold their reputation for high quality and great value, priced at €49,95/$49,95/£44,99 (Ableton Push) €34,95/$34,95/£29,99 (Pioneer RMX-500) and €34,95/$34,95/£29,99 (Pioneer DDJ-SP1)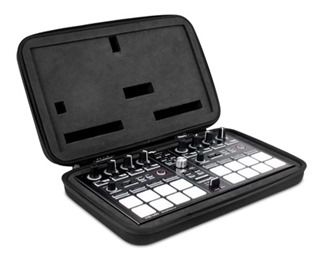 The U8425BL is designed to keep your Pioneer DDJ-SP1 controller safe and snug.
The UDG Creator Ableton Push Hardcase Black (U8424BL), UDG Creator Pioneer RMX-500 Hardcase Black (U8422BL) and UDG Creator Pioneer DDJ-SP1 Hardcase Black (U8425BL) are now available in the UDG Webshop and through Official UDG Dealers Worldwide.
Web: www.udggear.com