Keen-O-Tron Is A Russian Synthesizer & Instrument Inspired By Mellotron
Here's a sneak peek of the upcoming Keen-o-Tron instrument from Keen Association in Russia, inspired by the Mellotron.
From Russia with love comes an innovative new instrument / synth / machine called the Keen-o-Tron. It's going to be previewed at SoundMit trade show in Torino, Italy.
Keen Association, the company run by Alex Pleninger, the man behind the reissue of the legendary Polivoks, will be debuting its new machine inspired by the Mellotron that's taken two years to bring to life.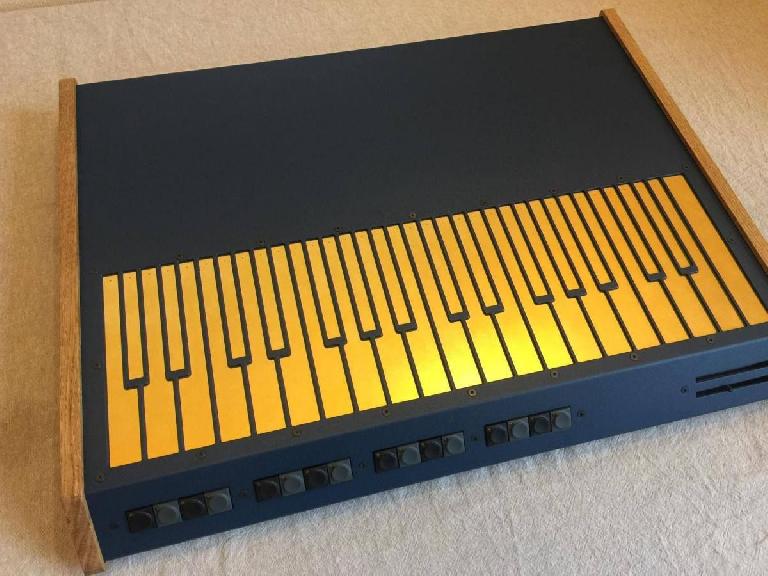 Here's what they've told us about the Keen-o-Tron:
We were extremely inspired by Mellotron/Chamberlin idea, sound and topology and started working on the instrument we called Keen-o-Tron couple of years ago. Here is a brief description…
The instrument hadles sixteen selected legendary Mellotron/Chamberlin sounds meticulously sampled from the original units. Each key signal path consists of special independent digital sound source and optocoupler-based audio gate. That fully polyphonic array gets mixed and goes to the timbre corrector, optocoupler-based master gate and high precision final stage pedal-controlled VCA. Other highlights include MIDI input, computer USB interface, highly reliable touch keyboard, self-calibration routine, etc. Built by the best russian military quality standards :-) .
Here's a video showing the Model 220 (NOT the Keen-o-Tron) Polyphonic Touch`n`Run Voltage Array Model 220, up-to-four-voice truly polyphonic, freely tunable and scalable, pressure sensitive musical keyboard with vast sequencing capabilities:
SoundMit is in Torino, Italy from 3-5 November, 2017.