Shaper is a multi-FX audio processor composed of four modules that user can reorder as he wants. Shaper works as standalone, Inter-App audio, and is also an Audio Unit extension; it just fits any iOS music-making workflow!
Available modules: a glitch gate, a waveshaper with 5 brand new inspiring functions (muffin, multistress, cracker, s&m, bits & samps), a multi-mode transform section (wave-clipper, wave- wrapper, and wave-folder), and a resonator/short delay that can act as a comb filter too. The user chooses how to feed it and how to mix it with a gain and a dry/wet section.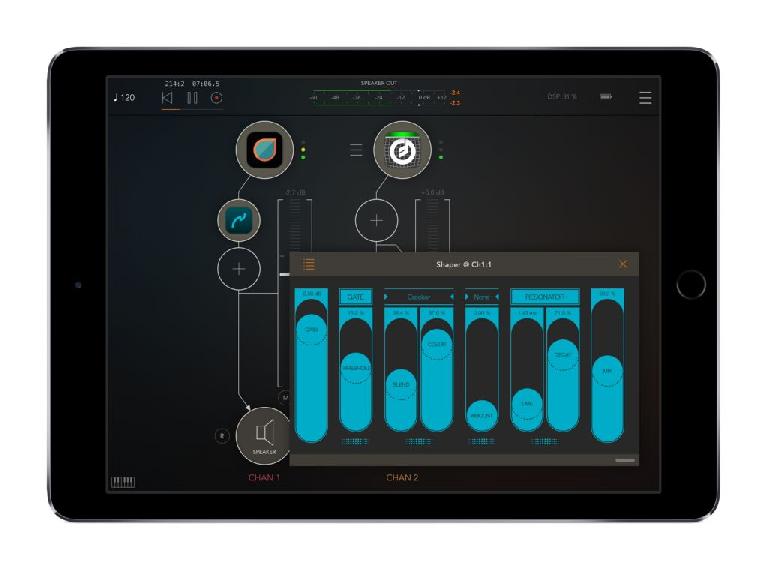 Two oscilloscopes display audio signals before and after processing. Changing the order of modules in the chain makes Shaper an incredibly versatile sound processor!
System Requirements: iPad running iOS 8 or higher (Audio Unit extension format needs iOS 9 or higher)